The search for the fisherman still missing after the Francie disaster has been called off.
Taulagi Afamasaga, 56, disappeared when the charter boat capsized while trying to cross the Kaipara Bar on Saturday afternoon.
Only three of the 11 men on the charter boat survived. Seven bodies have been recovered, but Afamasaga is still missing.
The formal search and rescue operation was suspended today at midday.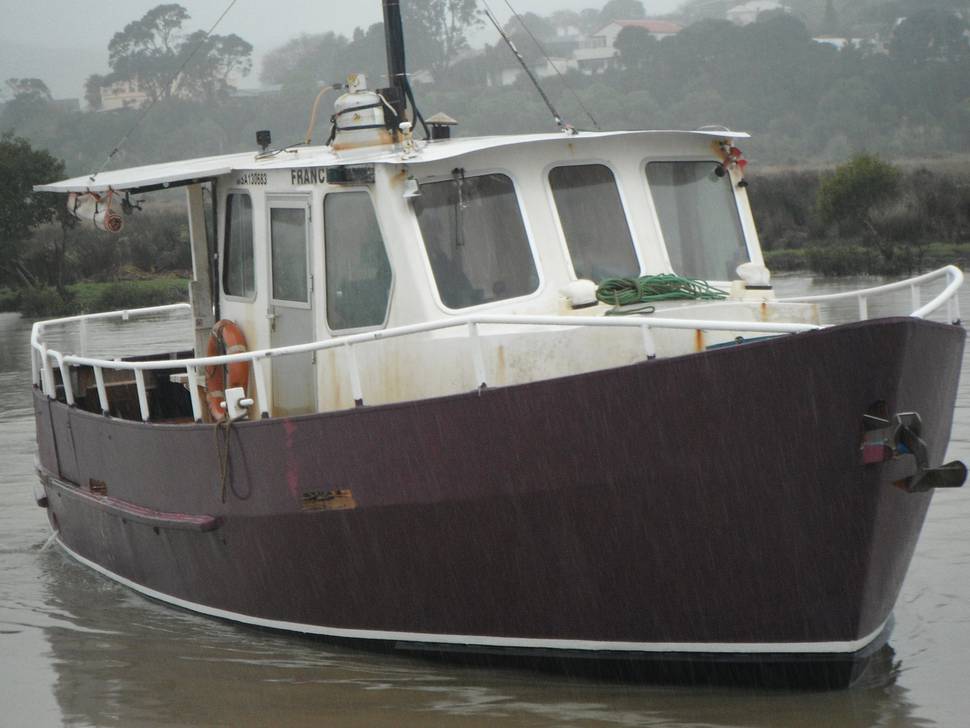 T
Waitemata Police Inspector Mark Fergus said the decision was not made lightly.
"There is no further information to support the continuation of an air and land search," he said.
"We have also consulted specialists, including medical specialists, and sadly we have now well passed the survivability expectations in the conditions.
"If we receive any new or additional information that could allow us to search the shoreline further by land or air, it will be assessed and we will look to act on it."
Police believe they have narrowed down the area where the Francie capsized.
"We intend to conduct aerial searches and, subject to weather conditions, possibly underwater or sub-surface searching.
"We will not be in a position to provide further details of the water search until tomorrow, when we have met experts and discussed the options.
"The tides, currents and sea conditions where the boat capsized are notoriously difficult."
Police still hoped to return Afamasaga​'s body to his family.
The Transport Accident Investigation Commission is the lead investigator on the disaster.
Commission Chief Investigator Captain Tim Burfoot said the investigation was progressing well.
"We have a team of four investigators currently working in the Auckland area. They have carried out a number of interviews and more are planned."
The team was likely to remain in the area till the end of the week.
The commission is keen to hear from anyone who might have information on the Francie, especially those who may have been on board on previous occasions.
These people could make contact by registering their details on the home page of the commission's website.
Information provided would be treated in strict confidence by one of the commission's investigators.
Burfoot said the main purpose of the commission was to determine the circumstances and causes of an accident with a view to making the transport sector more safe. It was not to place blame on any individual or agency.