An administrative blunder which has seen every elected member of Whangarei District Council since 1989 sworn in under the wrong wording has been cleared up and rectified.
There was an air of deja vu in the council chamber yesterday when councillors renewed their vows to the district, having earlier pledged to work in the interests of the council, and not the people of Whangarei.
The elected members repeated the declaration they made at the inaugural council meeting on October 25, correcting the error this time.
The councillors had to make the following declaration under the Local Government Act (2002): "I, [councillor's name], declare that I will faithfully and impartially, and according to the best of my skill and judgment, execute and perform, in the best interests of [region/district], the powers, authorities, and duties vested in, or imposed upon, me as [mayor or chairperson or member] of the [local authority] by virtue of the Local Government Act 2002, the Local Government Official Information and Meetings Act 1987, or any other Act."
The earlier mistake meant that instead of declaring they would perform in the best interests of "Whangarei District", the text that members read on October 25 stated "in the best interests of the Whangarei District Council".
There was no discussion about the faux pas yesterday as councillors stood proudly for the second time in a month and made the corrected declaration, before signing it.
WDC chief executive Rob Forlong said the error did not affect the legality of decisions made by previous councils sworn in under the wrong declaration, which was spotted by councillor Stuart Bell.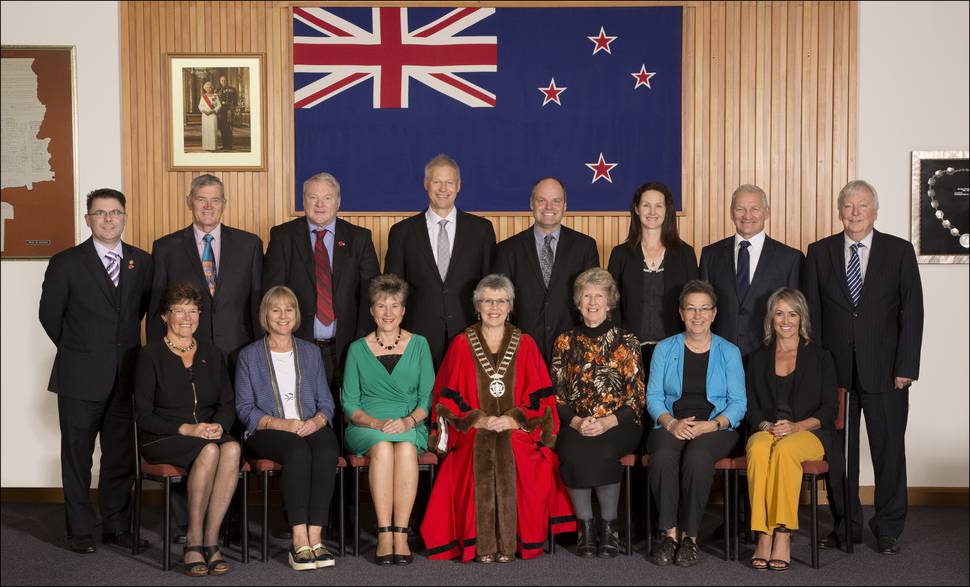 "This error was made in 1989, so it goes to show that no stone is too small or too far away to remain unturned," Mr Forlong said.
"I take my hat off to councillor Bell for bringing it to our attention, and to staff for taking action very smartly."
The error did not affect the legality of previous councils, either.