People using Park and Ride have been pinged for more than $1 million in fines in the past five years.
And while some have been ticketed for parking on verges and yellow lines - desperate to get a spot on the bus or train to work - the vast majority have been fined for not having a warrant or registration.
Between 2011 and 2015, Auckland Transport dished out $1,094,765 worth of infringements to Park and Ride users, where commuters can park their vehicles and take buses or trains to the city.
The greatest number - at 65 per cent of total fines - have come from cars without a warrant of fitness or registration, at 4549 of the 6935 fines given out.
But an AT spokesman said there was no focus on any particular infringement.
"An officer manages what is in front of him or her," he said.
"Should a vehicle be unwarranted or unregistered and the officer sights the vehicle on the road, they will issue [a ticket]. The exact same is for every offence category."
Infringements are also incurred for parking over time limits, on verges and on yellow lines at the facilities, which can be found in areas including Swanson, Papakura, Orakei, Silverdale and Albany.
So far this year, $191,194 worth of tickets have been given out for infringements at the city's approximately 5500 existing Park and Ride bays.
Despite this, the AA says it's unlikely people will be discouraged from using public transport, and should, in fact, spur AT to expand its commuter facilities.
AA infrastructure and Auckland Transport spokesman Barney Irvine says the number of fines - which is growing annually - goes to show how popular the facilities are.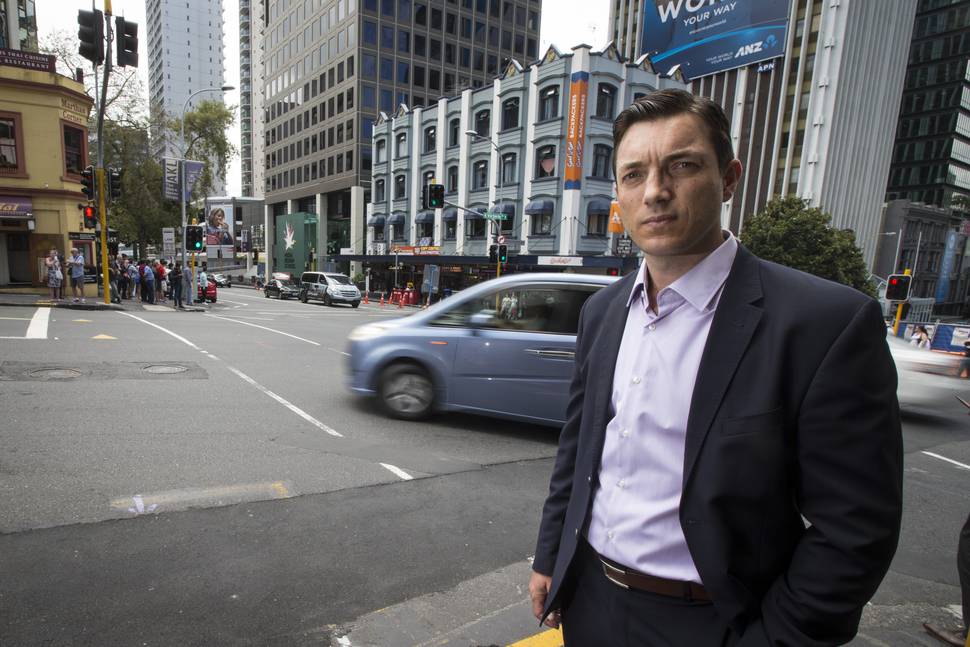 "The big issue for AA customers is the shortfall of Park and Ride spaces, and arguably that's part of what's going on here," Irvine said.
The demand for spaces, he said, was seeing some facilities full by as early as 7am, which was then driving the need for AT to enforce parking rules and dish out fines to those in breach.
"And while they're enforcing they're issuing tickets for WoF and reg violations. AA is comfortable with that - particularly the WoF, because it's a safety risk."
Irvine also pointed out the issue of people parking in the areas surrounding Park and Ride facilities, which could cause a headache for residents and local businesses.
"I don't have any sympathy for people with no rego or warrant. They are basics of car ownership regardless of how far you travel," Transport Blog editor Matt Lowrie said .

"The big focus on rego and warrant is not surprising as I imagine at most places it's hard to tell an overstaying car given the parks are largely all-day spaces."
He said there were frequent complaints about people illegally parking near the facilities - on verges, berms and other properties.
"There has been a noticeable increase in this behaviour at some stations often resulting in grass being torn up and turning footpaths into a muddy mess," he said.
AT's 2015 parking strategy noted that 80 per cent of Park and Ride bays were at capacity by 8am.
In addition, the document also said at least half of the Park and Ride sites had a "significant" overflow on to surrounding streets, with parking services manager John Strawbridge this week saying this was now noticeable across the region.
The report said overflow affected amenity and accessibility of town centres and residential areas
"Where impacts are evident, [AT is] looking at solutions. These may include implementing time restrictions in the immediate overflow area," Strawbridge said.
AT's policy on issuing fines for warrant and registration infringements:
• In the month prior to expiry, AT will place a reminder on the vehicle.
• In the month of expiry, AT will first issue a warning notice to the vehicle if expiry is fewer than 28 days. This data is stored in the operating system.
• The second time a vehicle is seen on the road, the vehicle will receive a live infringement notice.
• If a vehicle is sighted on the road with an expiry greater than 28 days, it will receive a live infringement.