Labour will be relying on former television presenter Tamati Coffey to take out the Maori Party's sole remaining electorate seat, Waiariki, but the Maori Party has been on its own drive to recruit some big names.
Coffey was the only person entered when nominations for the Waiariki seat closed on Wednesday night, making him a certainty for selection. He stood unsuccessfully for Labour in Rotorua in 2014.
Waiariki is held by Maori Party co-leader Te Ururoa Flavell with a healthy majority of 9700 votes but Labour is hopeful Coffey will be able to turn that around.
It comes as the Maori Party prepares its counter-offensive. President Tukoroirangi Morgan has shoulder-tapped some big names as potential candidates, including long-standing Ngai Tahu head Sir Mark Solomon.
It is understood the Maori Party is in talks with Solomon about standing in the South Island electorate of Te Tai Tonga, held by Labour's Rino Tirikatene.
Solomon, who will step down from his role as Kaiwhakahaere of Te Runanga o Ngai Tahu in November, did not return requests for comment.
However, it is understood he is considering the approach from the party which has approached him to stand in the past.
Solomon was one of the iwi leaders who travelled to Parliament to protest the removal of Maori fishing rights for the Kermadec Marine Sanctuary earlier this year.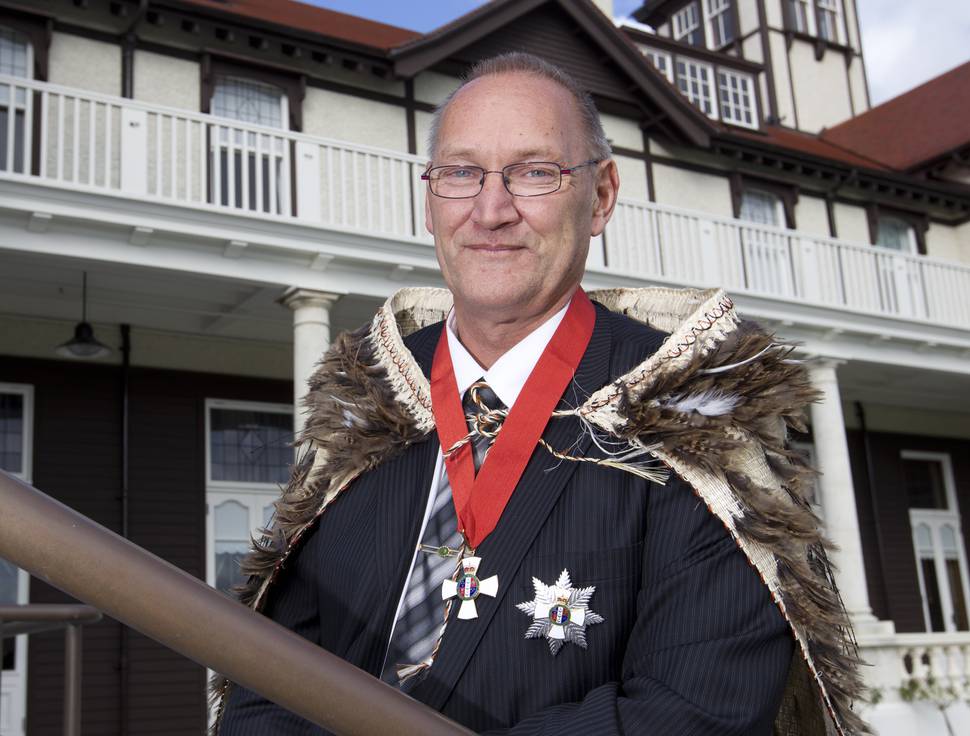 Solomon is not the only prominent Maori on the Maori Party's radar.
The selection for Tamaki Makaurau could also be hotly contested. Broadcaster Willie Jackson confirmed he had been approached and was considering it.
"That crazy Tuku Morgan has talked to a lot of people. Tuku will have a talk and then you have a think about it, I suppose. We'll let you know."
Former TVNZ presenter Shane Taurima, a former Labour member, is also interested in standing in the seat.
Other names in the mix are singer Moana Maniopoto and Ngati Whatua leader Ngarimu Blair.
Rahui Papa, chairman of Waikato-Tainui, is considered likely to stand in Waikato-Tainui, the seat held by Labour's Nanaia Mahuta.
Papa was recruited by fellow Tainui leader Morgan, who has been courting the iwi leaders in an aggressive bid to drive a resurgence of the Maori Party and reclaim the Maori seats from the Labour Party. He is also in talks with Mana leader Hone Harawira to maximise the chances of that.
Morgan said the party expected to make some announcements later this month.
The first selection will be in Te Tai Hauauru, Dame Tariana Turia's old seat.
That is between former league star Howie Tamati and Te Runanga o Ngati Ruanui leader Debbie Ngarewa-Packer.
Tamati is a New Plymouth district councillor and a brother in law of Flavell.
Turia has declined to endorse either saying it would be unfair.
Jackson's friend, former Labour MP John Tamihere, has also just joined the Maori Party but said he was not considering standing.
He joined the party four days ago and said it was the first time he had been a member of any party other than Labour. He said it was a bargain - costing just $2 - and he expected to be active in campaigning for the party.
Tamihere is the chief executive of Te Pou Matakana - a Whanau Ora commissioning agency.
The party also picked up a more unexpected party member in Taranaki - New Plymouth Mayor Andrew Judd.
Judd, who unsuccessfully pushed for Maori wards in New Plymouth, told the Taranaki Daily News he joined the party a year ago. He steps down as Mayor this month and would not rule out standing for Parliament in the future, likely in the New Plymouth electorate.