Police say there was no 'special treatment' for those named as drug buyers in court documents but not charged
Some rich and powerful Aucklanders are ducking for cover and seeking legal advice, worried they are linked to an alleged celebrity cocaine drug ring.
The Herald on Sunday revealed the high-flying clientele of an Auckland hair stylist were caught up in a police sting on an alleged drug network selling cocaine and methamphetamine.
The hairdresser, a fashion designer - who both have name suppression - and a senior Hells Angel gang member were the three original targets of Operation Ceviche, which led to the seizure of $300,000 worth of cocaine and $81,000 cash in August.
Since then, the Herald has been fielding calls from defence lawyers, PR agents, fashion stylists and media personalities concerned their clients are involved.
Among the alleged cocaine clientele are a stockbroker, an executive, the boss of a large company, a financial consultant, the husband of a TV actress and a personal trainer.

They were named in court documents as buying cocaine or methamphetamine but have not been charged.
One of those, a multi-millionaire, successfully sought name suppression and his Queen's Counsel called to ensure the Herald knew about the court order.
Another defence lawyer rang because they had a client who thought they might have been named in the documents.
One of those named in the court documents, an executive, denied any knowledge of knowing the hairdresser or buying cocaine from him.
The boss of a financial services company said the hairdresser was a "mate. End of story."
Despite not laying charges against the alleged drug-buyers, a police spokeswoman said there was no "special treatment" meted out.
"This case is currently before the court and we are therefore limited as to discussion around the evidence we have obtained.
"What we can say though is that there has been 'no special treatment' here, in fact it is not uncommon for police to speak with and offer assistance to end [drug] users, rather than prosecuting them."
Every drug case that police deal with is different and is assessed according to its circumstances and available evidence, the spokeswoman said.
She pointed to a recent police operation into organized methamphetamine distribution resulted in officers reaching out to about 140 people who had been identified as customers.
"These people were sent a mass text and those who responded positively were given leaflets on drug harm and how to get help."
The spokeswoman said Operation Ceviche was an ongoing investigation and police would contact anyone identified as a drug consumer.
The covert investigation by the National Organised Crime Group initially focused on Anthony "Ants" Nansen, a senior patched member of the Hells Angels motorcycle gang.
The 33-year-old is the sergeant-at-arms for the gang's Nomads chapter and a champion kickboxer.
He was labelled "dangerous" by the police who warned the public to not approach Nansen when detectives appealed for sightings of him in June.
Nansen has since been arrested and charged with supplying methamphetamine and possessing the Class-A drug for supply.
He has been denied bail and an appeal to the High Court was dismissed last week.
Police were monitoring Nansen's phone calls and movements, which led Operation Ceviche to two others allegedly running their own "mini drug supply networks" - the hairdresser and the fashion designer.
The three phases of the investigation, which lasted several months, ended with police raids in late August and a single seizure of 750g of cocaine and $81,000 cash.
In a press release at the time, Detective Senior Sergeant Lloyd Schmid said the cocaine was a significant find.
"It's unusual to achieve such a big domestic seizure," said Schmid.
"Cocaine is usually picked up in much smaller amounts, so [the] find is indicative of people who have been heavily involved in persistent, premeditated, career drug dealing."
In total, the police seized almost 760g of cocaine with a street value of more than $300,000.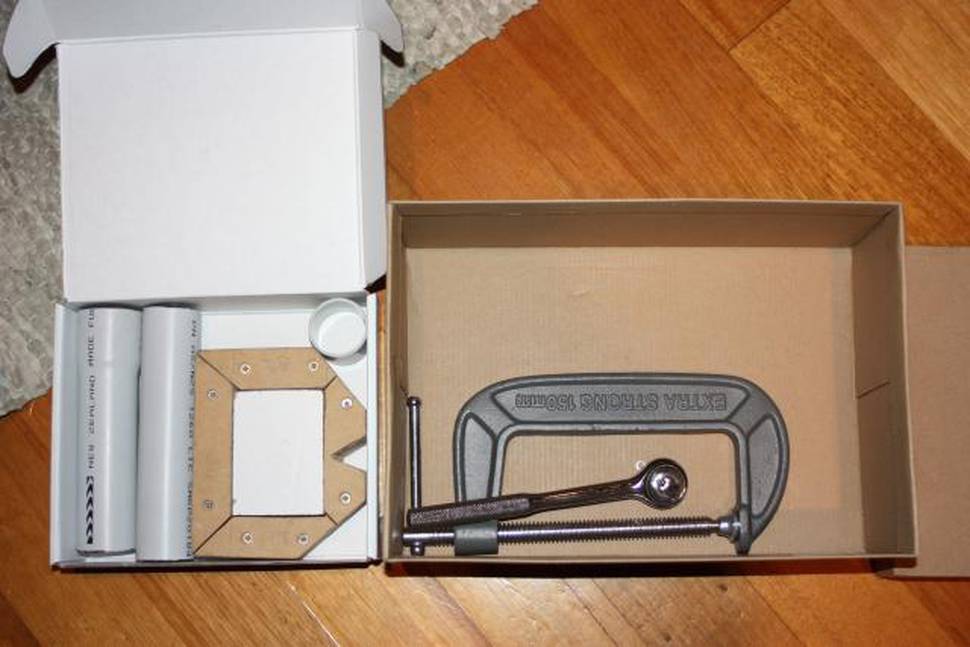 "These offenders were creating some fairly identifiable cocaine. The drug was being mixed with another substance and moulded into ounce-sized bricks with a hand-made wooden press," said Schmid.
"These people who've been living beyond their means by selling drugs to others, and despite some attempts to conceal their offending, they've now been fully exposed."