The mother of a disabled teen who died after drowning in a bath says carers failed to use common sense and that ultimately led to his death.
Angela Middlemiss' 15-year-old son Nathan Booker died in hospital on January 10, 2014 - hours after he had been found unresponsive in a bath at the Woburn Family Support Centre in Palmerston North.
A Health and Disability Commissioner's report released yesterday found the provider and two disability support workers failed to provide adequate care.
The report states Nathan was being cared for overnight by two support workers who were also caring for five other high-needs children.
Nathan was assisted into the bath with a hoist, and although there were instructions not to leave children unattended in the bathroom area, a pattern had developed where children were being left alone for short periods.
Nathan was left alone and was found sometime later submerged and not breathing.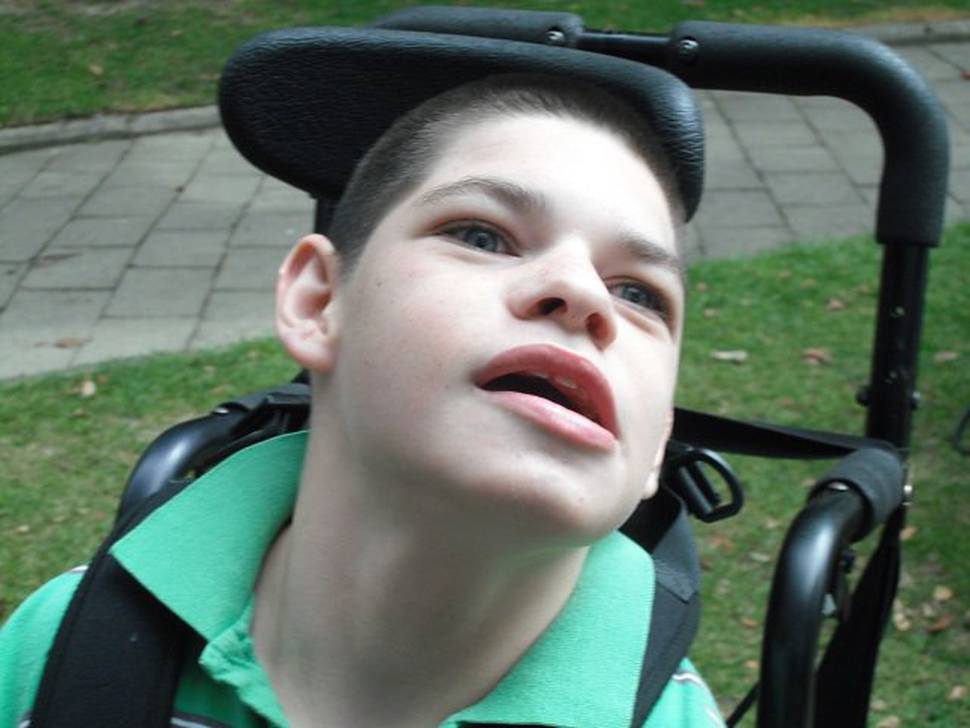 Nathan was severely disabled and suffered from various conditions including cerebral palsy, epilepsy and had profound intellectual disabilities. He was fully dependant for all cares, with capabilities similar to that of a 6-month-old child.
Ms Middlemiss said although the report noted there were wrong-doings, she felt no one had been held accountable.
"All the reports that have been done say something was wrong... but there is no manslaughter charge. The most frustrating and painful thing is it's just common sense -you don't leave children like Nathan unattended in the bath."
Ms Middlemiss said this very point had been discussed with a support worker when they established Nathan's care plan.
"He was going to Woburn two nights a week and before he went in 2014, a support worker came to see me and we wrote up a care plan. I told her Nathan was not to be left unsupervised in the bath-because I said it, I thought they would follow it."
She said the effect Nathan's death had had on the family was wide-reaching.
"I'm just not satisfied with these results. When I got to the hospital that night they didn't even tell me what happened so, when the doctor told me I'm sorry your son drowned I was thinking what the hell. This was the last thing on my mind - I never, ever expected this."
She said her son was brain dead and she had to make the excruciating decision to turn off his life support.
"I had to be selfless and let him go... but all I wanted was for him to say something so I didn't have to. I've been under a grievance counsellor, I suffer from post-traumatic stress and our family will never be the same."
Her other five children also suffered.
"My 5-year-old breaks down every week for his brother and won't go to sleep without holding a photo of Nathan. My other kids also have their moments and so does his father. We had an apology written to us but it doesn't help."
Ms Middemiss said she has often gone to sleep envisioning Nathan's face struggling under the water.
"I have to live with this every day of my life... the guilt I feel for asking for help because I was exhausted, the guilt of not being there to save or help him, and the guilt of knowing Nathan trusted people and they let him down.
"I believe he would have been laying there waiting for me or someone to come and save him-they failed him and that's the hardest thing."
The report states changes have been made by the disability provider but, it also made further recommendations.
Deputy Health and Disability Commissioner Rose Wall said in the report the provider should open an independent review of these changes and of personal plans, as well as the manner in which this information is conveyed to staff.
"There is no value in a policy that is not followed by staff,'' she said.
She also considered bathing practices in the home should have been reviewed coupled with refresher training, to stop staff wandering away from polices over time.
A manslaughter charge was originally laid but withdrawn in December 2015. Both caregivers involved were granted permanent name suppression.