A woman who was missing after a house fire in Castlecliff has been found alive.
Police yesterday searched for a person who remained unaccounted for in the wake of fire which badly burnt two Whanganui homes on Sunday night.
However yesterday afternoon, Whanganui Fire Service chief Bernie Rush confirmed she had been found "alive and well."
Police had informed the Fire Service she had been located though Mr Rush said he didn't know where.
Fire investigators have finished their inspection of the scene but the house was so badly damaged it was difficult to work out the cause, he said.
It will now likely be over to the Whanganui District Council to issue a demolition notice on one of the houses.
Fire fighters were called to the blaze at about 8.30pm at the height of gale force winds which swept Whanganui on Sunday.
The wind pushed the fire into the neighbouring property.
The house at the centre of the blaze was completely destroyed and the roof collapsed leaving only the walls standing.
The second house was also severely damaged on the inside.
"The fire has left both sites really unstable and until specialist teams arrive from Palmerston North we can't do a thorough scene examination," Mr Rush said.
The house was "well-involved" when fire crews arrived.
Firefighters at the scene yesterday said very strong winds meant the neighbouring house could not help but be caught up in the blaze.
About 22 firefighters fought the blaze.
A nearby resident noticed the sound and light from the fire and went down to the Seafront Rd Reserve while fire fighters battled the fire.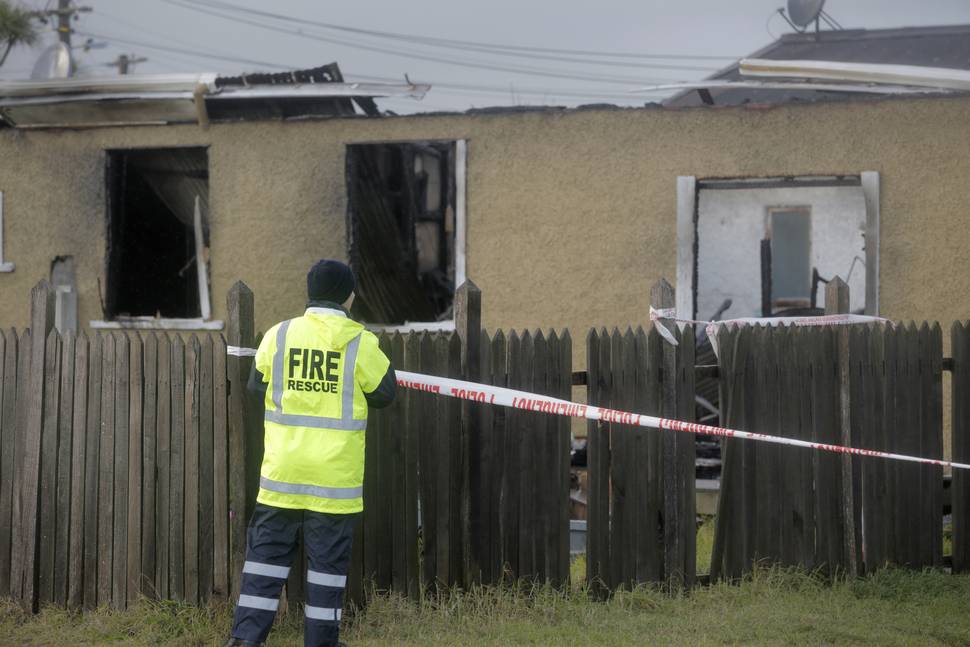 She said the wild weather was affecting the spread of the fire.
"It was in full blaze and there were really large embers flying.
"There was a lot of lightening lighting up the whole sky and there were massive gusts. The wind was strong it was carrying the embers a long way. It was one of the worst storms I've seen down there."
One person had been taken to hospital to be treated for smoke inhalation.
The site of the blaze remained cordoned off yesterday while fire fighters and Urban Search and Rescue poured over the scene.