Authorities are battling to fix our most dangerous roads which have claimed 26 lives this year, writes Belinda Feek.
She's too young to realise it yet, but 7-year-old Elyse Brown is helping her dad, Heath, keep it together.
Elyse was in the back seat with her older brother, Leroy, when the vehicle they were travelling in is believed to have drifted across the centre line and crashed head-on with another vehicle at Te Kuiti in February.
Nine-year-old Leroy died with the children's mother, Leonie Berger, 45, and her partner Leonard Mackey, 59, who was driving.
Their deaths are three of 26 to happen on Waikato roads as of May 8 this year.
It's the worst start to a year in more than a decade, since 35 people were killed in 2005.
Elyse suffered critical injuries and spent time in Starship Hospital.
However, Heath Brown says she has mostly recovered. She had the cast removed from her broken arm three weeks ago and has regained her hearing.
"She's about 96 per cent recovered. She's very lucky to have her hearing.
"She's pretty much back to how she was, there might be a slight change with just her laughing or her personality, some things we're not too sure but it could be because Leroy's not around."
Elyse and Leroy were best friends and did most things together.
"Everywhere that he went, she would go, too, and follow him. She just tagged along. But she's having to do things for herself now. She has come out of her shell a bit more."
She returned to school for two hours a day twice a week last term. But she still struggles with the loss of her brother. Brown sits with her in the classroom to help her adjust.
"She has had a hard morning [Monday]. It's been her first day back at the new term. I left her after about half an hour and the teacher phoned me and said she was crying a lot. She just wanted reassurance that I was coming back."
Brown says Elyse is still too young to realise the significance of what happened to her brother and mother. "She's asking questions like why can't we be with them. She just says, 'We shouldn't be here' and 'We should be with them' and wants to go. She doesn't understand life and death. It is horrible for her."
As for how he is coping, Brown says his daughter keeps him going. "If she wasn't here I don't know where I would be. She's keeping me pretty strong. There's nothing worse that could have happened, it's dreadful."
He's trying to stay brave for his daughter and for her recovery.
He can't even think about getting back to his building contract work.
"I don't have a life any more. The dreams in life, they don't exist any more, they've been taken away. I can't do anything at home. Your mind is not focused."
The New Zealand Transport Agency has been battling to improve Waikato's terrible toll for at least six years after a 2010 study found 93 per cent of the roads had low safety ratings.
Consider the numbers: Waikato boasts 16 different state highways, compared to three in Auckland, five in Northland and seven in Bay of Plenty.
That adds up to 1700km of state highway tarmac - 16 per cent of the country's overall network.
A third of the country's trucks travel on Waikato roads, competing with the regular traffic through what police call a "gateway district" driven by everyone going to and from Auckland.
The region consistently has 25 per cent more deaths than Auckland and more than double that of the Bay of Plenty each year.
This year alone, 26 people have died. The next closest region is Auckland, where 15 have lost their lives on the roads.
The dreams in life, they don't exist any more, they've been taken away.

SHARE THIS QUOTE:
"Behind the number of deaths is the additional serious, minor and non-injury crashes that occur every day," says the Transport Agency's Waikato and Bay of Plenty regional director Harry Wilson.
"Waikato averages 70 crashes each week, of which five result in death or serious injuries."
Each crash has to be painstakingly analysed to consider common causes to help decide on infrastructure and enforcement measures, and to determine whether charges will be laid.
The Transport Agency oversees structural change.
Wilson says more sections of the Waikato Expressway are being completed and safety improvements - side and median barriers - continue to be made.
Roundabouts are being built at high-risk state highway intersections, including SH2/SH25, SH1/5 at Tirau and SH3/37 at Waitomo.
The intersection of SH3 and SH21 at Hamilton Airport is being upgraded and an area south of Cambridge on SH1 is under investigation for a similar upgrade.
"Roundabouts naturally slow traffic and reduce the chance of a head-on or side impact crash from occurring," says Wilson.
"Transport Agency data shows that changing a T-intersection to a roundabout reduces death and serious injury crashes by 90 per cent. The total number of crashes reduces between 25-80 per cent."
Last week, Transport Minister Simon Bridges announced $278 million to upgrade the 32km stretch between Pokeno and SH25, which will see it widened to three lanes, two catering for Auckland-bound traffic.
But infrastructure alone is no silver bullet. Waikato road policing manager Inspector Freda Grace says although the district has had the same number of crashes as last year, victim numbers have ballooned, making it "a horrendous year".
She says if she knew why there are so many crashes, she would be out of a job.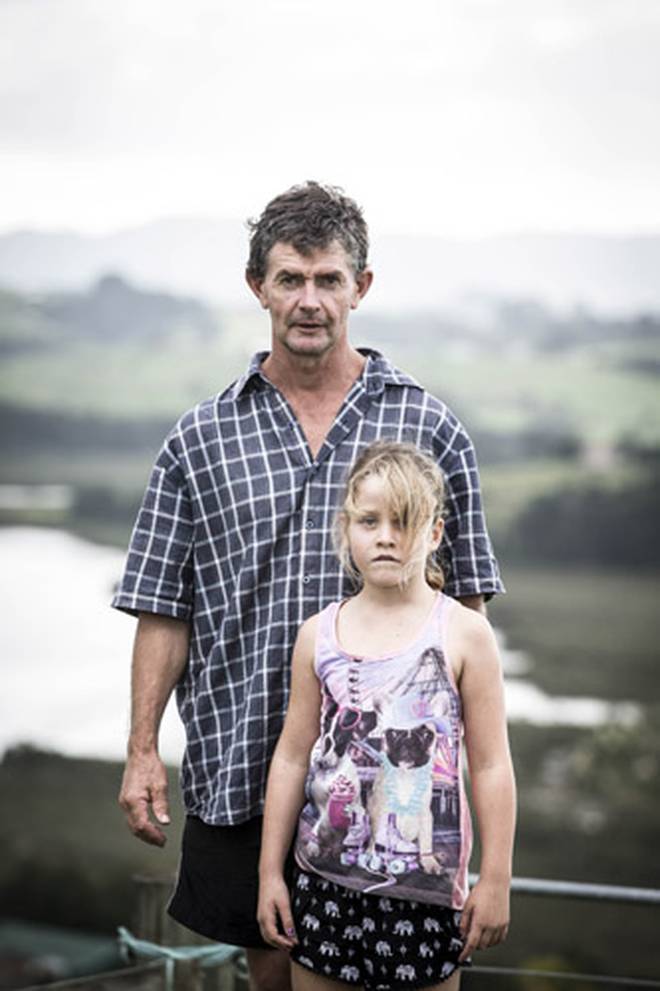 "It's complicated. I think there are many contributing factors. This district has 16 state highways running through it at various parts.
"We're kind of like a gateway district. Everyone who moves south of Auckland has to go through Waikato. I can't say to put all our resources on SH1 and SH2 because there are so many other routes."
Policing is more than relying on enforcement. "That's just one part of what we do, a significant part, but I think it would be better if we were in partnership with our community."
Counter-intuitively, part of the solution is thought to be lifting speed limits to 110km/h. Waikato's roads are at the centre of a pilot programme to determine if different speeds on different roads can have an impact - some increased to 110km/h and some dropped to 80km/h or 90km/h. The programme is part of a draft Speed Management Guide, which also considers signage and education.
Associate Transport Minister Craig Foss told to the Herald on Sunday he was considering advice from Ministry of Transport officials about speed limits and how they are set.
The project, which runs until the end of the year, will help the development of a framework of speeds across the region that will be rolled out across the country.
Poor overtaking, fatigue and distraction are three key problem areas for motorists negotiating Waikato.
Crossing the centre line was a factor in 10 of the fatal crashes clocked up so far this year.
Fatigue and crossing the centre line are suspected in the death of 20-year-old Auckland man Jean Pierre Minnie, who crashed his BMW on SH2 in February. He was travelling home from Palmerston North.
Earlier that month, poor overtaking appears to have been a factor in a crash at Horotiu, which claimed the lives of Auckland man Graham Hare and Hamilton 17-year-old Michael Mills.
"I don't think anyone deliberately crosses the centre line. I think they do it while engaged in other activities," says Grace.
Waikato averages 70 crashes each week, of which five result in death or serious injuries.

SHARE THIS QUOTE:
She finds it frustrating that people spend more time thinking and planning where they're going than on concentrating on getting there in one piece.
"When people go on holiday they will organise a house-sitter, put the dog in a kennel, redirect their mail. Likewise if you're going on a long trip on the roads.
"People need to ensure their vehicle is safe. This is an object which is carrying our most precious possessions - our family - yet we tend to put more effort into protecting our TV or physical assets. Because we drive every day we think of it like putting the jug on and I think sometimes we forget that it's an activity we have to prepare for."
Grace says although Waikato roads are the busiest in the country it doesn't excuse the high road toll.
"The person has to be responsible for their actions. If everybody drove to the rules and the conditions there wouldn't be any crashes.
"Do we have a problem? Twenty-six people have lost their lives. I consider that significant."
Heath Brown believes people drive too fast. He points out the former black spot - Dome Valley, near Puhoi - where the speed was reduced to 80km/h from 100km/h.
Crashes have been dramatically reduced, he says.
Police confirm a former black spot on SH2, Pokeno to Mangatarata, is also experiencing fewer serious and fatal crashes since the limit was reduced to 90km/h in 2011.
Brown says he hasn't been back to the stretch of road that claimed his son's life.
He has no desire to but he'll take his daughter there if she wants, when she's old enough to comprehend what happened.
For now, his goals are to see his daughter receive grief counselling and to get her back at school full-time.
He is extremely grateful to his family, friends and local community who have come to his aid with everything from dropping off baking to finishing off the carpet, curtains and painting in his home.
Local chopper company Skywork also took Leroy in his coffin for a final helicopter ride up the Mahurangi River from their home, along with 20 of Leroy's friends, a promised birthday present for his son that Heath hadn't managed to organise.
"It has been quite overwhelming. It was something I was meant to do for Leroy's birthday [in December] but it never happened.
"It was the one thing I still wanted to do for him."
We're dying on our roads
Region* 2015 2016
Waikato 19 26
Northland 7 13
Auckland 19 15
Bay of Plenty 20 10
Eastern 5 7
Central 16 15
Wellington 1 6
Tasman 3 7
Canterbury 14 7
Southland 8 16
*Police district road tollbreakdown as at May 8