Two kayakers stuck in the mud in Waitemata Harbour - one up to his waist - have been rescued by a helicopter winching them to safety.
They couple raised the alarm about 1.40pm when they were caught in a retreating tide and unable to free themselves from the mud, said Waitemata Police Senior Sergeant Ross Hunter.
It was initially reported that he couple were two men, but it is now clarified that they were a man and a woman aged in their 40s.
Police, the Fire Service and Auckland Westpac Rescue Helicopter were all dispatched to the scene near where the kayakers were stuck - about 200m off Herald Island.
Auckland Westpac Rescue Helicopter spokeswoman Kerrie Spicer said a static line winch was used to rescue the pair.
The helicopter arrived at the scene at 2.28pm, she said.
"There was a male and a female kayaker in their 40s who were stuck in the mud off Whenuapai and Herald Island," she said.
"They just got stuck in the mudflats and didn't have any injuries but the tide had gone out so they couldn't get back in.
"When the crew arrived there were fire engines and ambulances all along the Herald Island road."
She said the woman was rescued first from the kayak and the man was rescued second.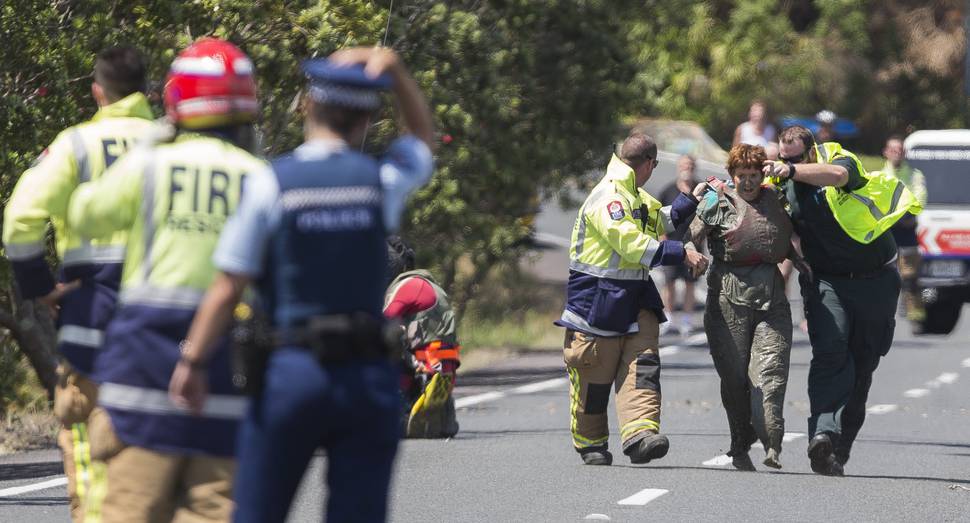 "They took her over the mangroves and mudflats and took her to the main road."
Mr Hunter said police staff in the Deodar boat were watching from 200m away, and there was no risk to life.
"Due to the suckiness of the mud we are not going to send people out to get more people stuck in the mud," he said.
The pair were about 250m from land, he said.
It was initially reported that the Defence Force were sending an aircraft, too. That was incorrect.