Mike Moore's departure from the ambassador's post in Washington now leaves the way open for Trade Minister Tim Groser to return to the diplomatic corp.
Prime Minister John Key virtually confirmed it in an interview with the Herald in Kuala Lumpur where he is attending the East Asia Summit.
Read more:
• Mike Moore to leave US ambassador post
Asked why it would be in the national interest for Mr Groser, a former trade negotiator, to leave his trade portfolio, Mr Key indicated that his background would be valuable in Washington, where longer-term acceptance of the TPP was required, and in broadening the economic relationship.
"On the basis that he did [become ambassador to the US], the next big thing is to get it ratified through the US," Mr Key said.
"There is a short-term process but there is also longer term work that has to happen and there would be a huge advantage in continuing to work on Congressmen and Senators and it progresses its way through."
He said New Zealand's relationship with the US was multi-faceted.
"But a lot of it is still quite economic. There is clearly the intelligence side and those other aspects but Tim is ex-Treasury, ex-Foreign Affairs and very economically trained."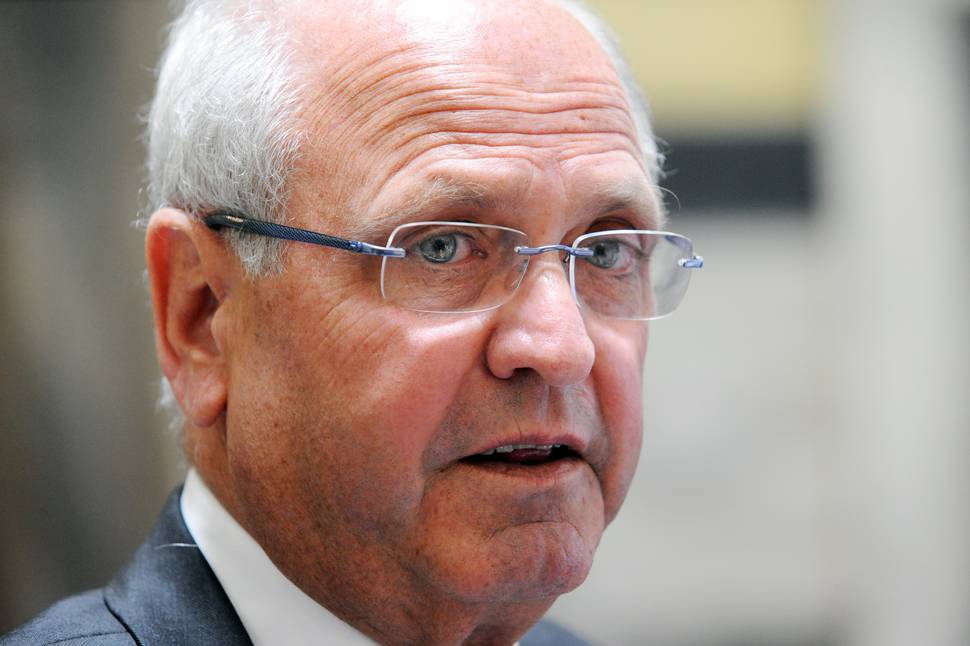 Mr Moore, a former Prime Minister and former Director General of the World Trade Organisation, will depart his post on December 16 after suffering a stroke earlier this year.
He still has his mental faculties and can speak but has difficulty walking.
Senior diplomat Carl Worker was relieving ambassador for the past few months.
Mr Groser is expected to remain in his portfolio at least until February when the Trans Pacific Partnership is scheduled to be signed by ministers.
There is a contest to replace Mr Groser in the trade portfolio with Primary Industries Minister Nathan Guy vying for the job as well as Inland Revenue Minister Todd McClay but Mr McClay still appears to be the favourite to get it.
Mr Key today paid tribute to Mr Moore saying he had done "a fantastic job."
"He was the right person for the job.
"Over the last four or five years, the relationship [with the US] has continued to go from strength to strength. He has played an important part in that on the ground."
Mr Moore issued a statement yesterday announcing his and his wife Yvonne's departure.
"We will go home content that we did our best. Pity the old body gave up."
- Audrey Young in Kuala Lumpur