Drivers are heeding official advice and keeping away from Wellington highways today after torrential rain closed main routes with flooding.
Kapiti Coast and Hutt Valley residents have either chosen to stay at home, drive a different route or leave a little later for work today as contractors clean up the last of the debris and flooding that caused traffic chaos yesterday.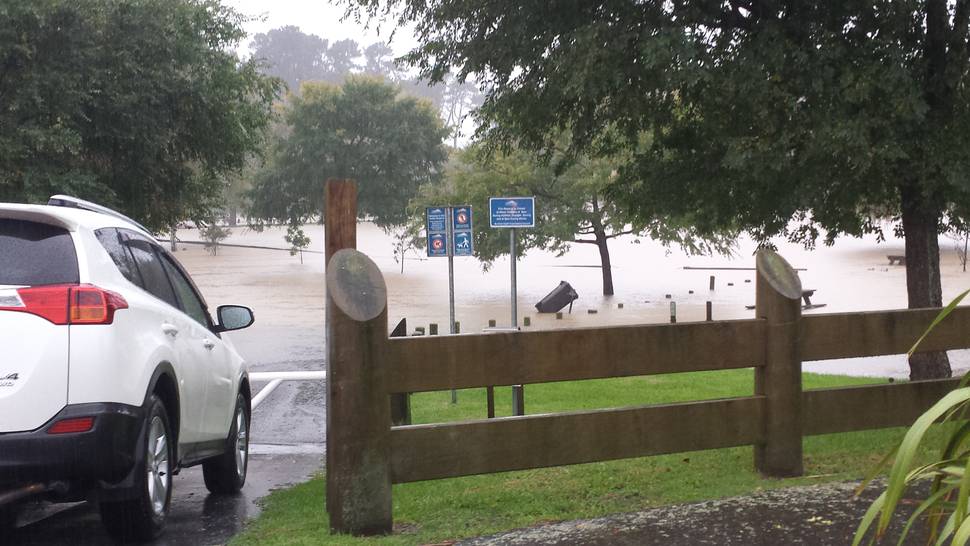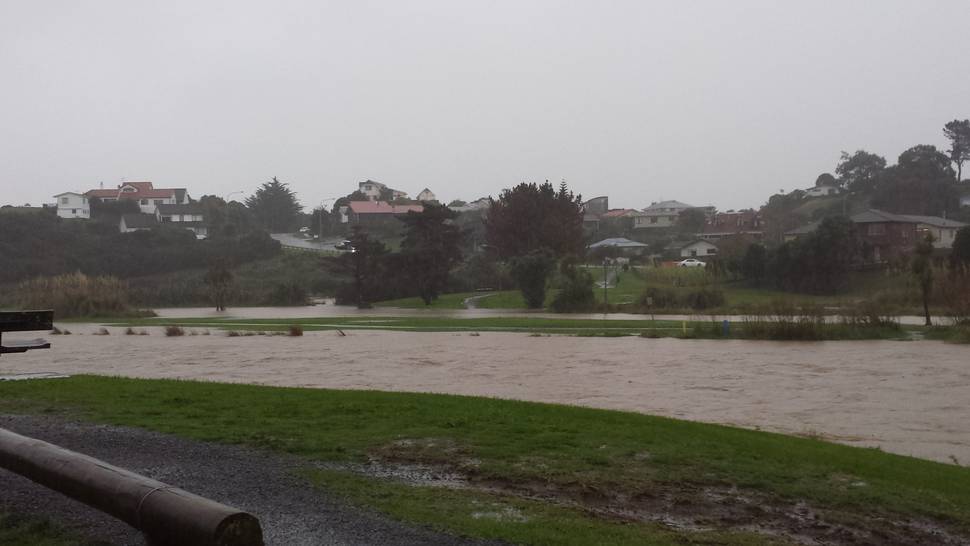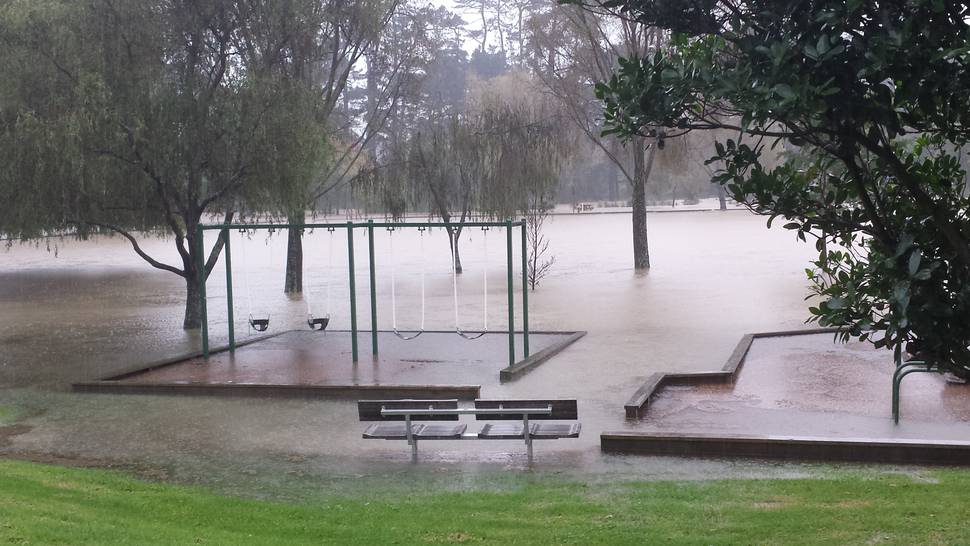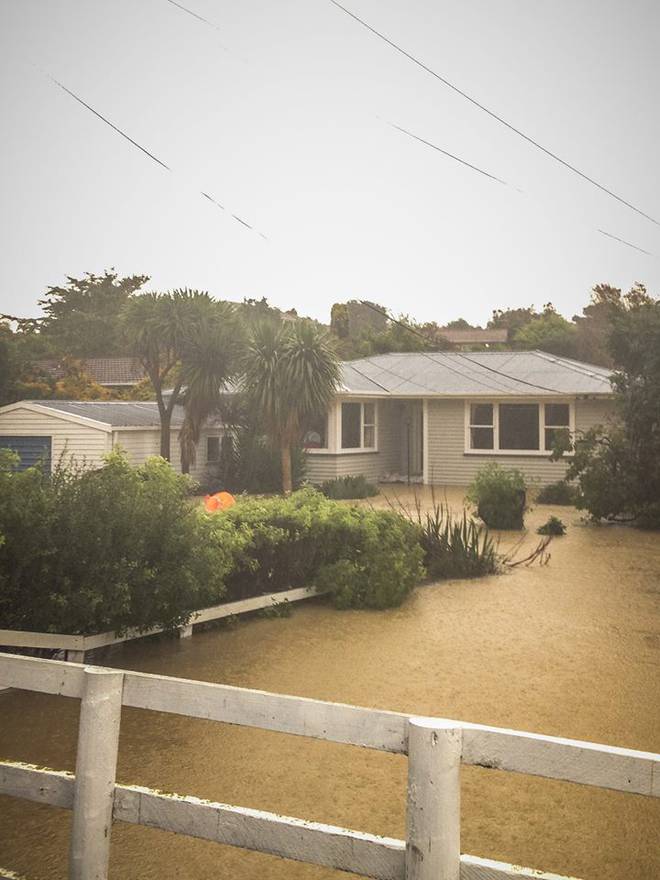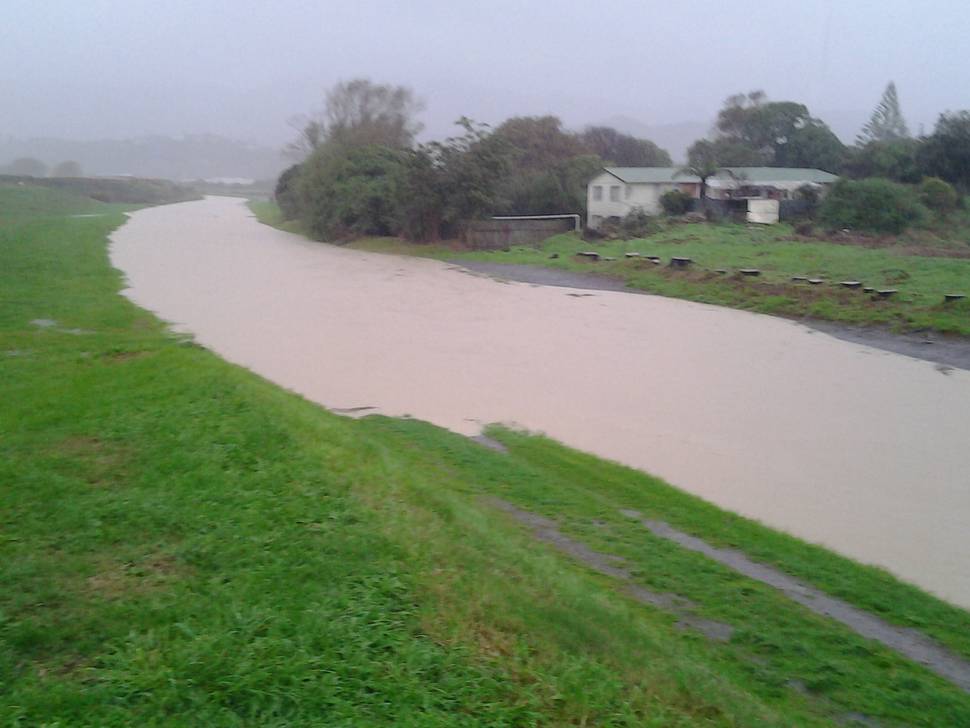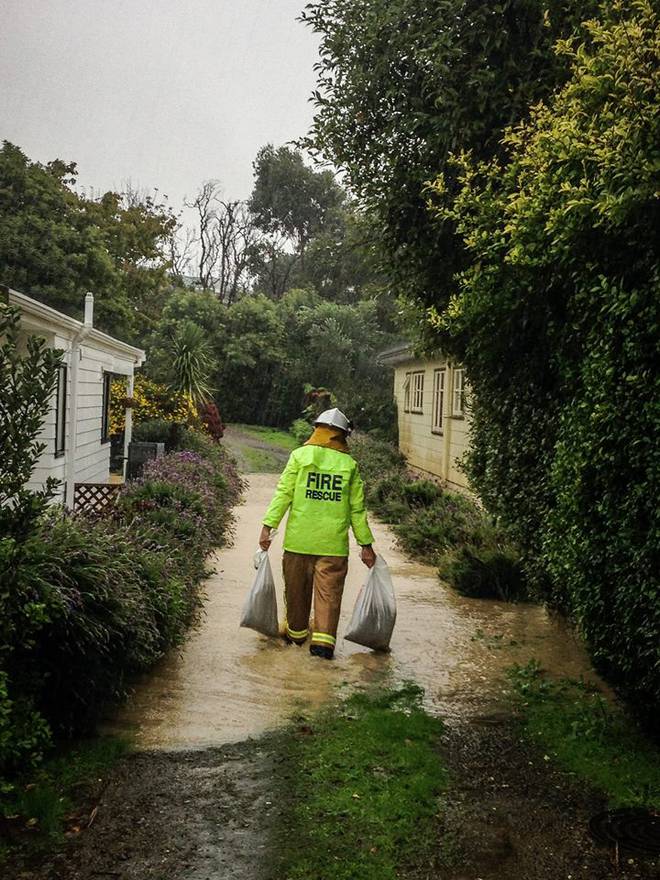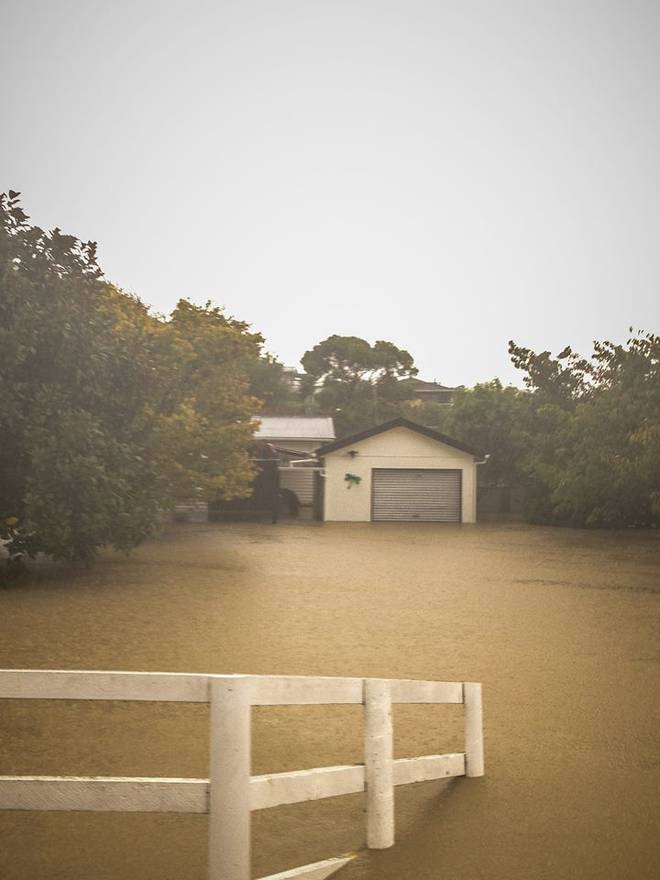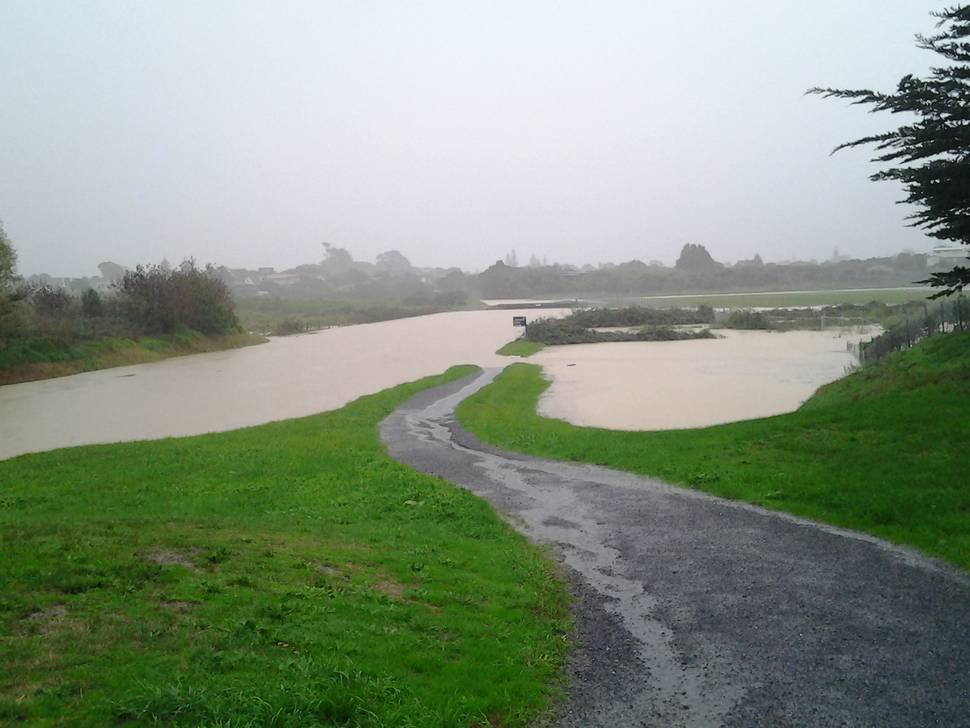 Train services have been halted until at least 1pm, with no replacement bus service offered to commuters.
New Zealand Transport Agency spokesman Anthony Frith said that situation would normally see thousands of extra vehicles on the roads.
"Generally it's encouraging that a lot of people have taken advise [to stay away from the roads].
"We are seeing lower volumes on the roads than we normally would see when the trains aren't running."
However, with more rain forecast, NZTA was urging people to avoid non-essential travel to enable crews to finish their clean up, Mr Frith said.
NZTA Regional Performance manager Mark Owen said roadworks would be carried out on the SH1 Coast Road this afternoon at the slip site between Paekakariki and Pukerua Bay, both northbound and southbound from 12pm to 4.30pm.
There would be stop-go controls in place and therefore the work would affect travel in both directions.
"The speed limit will be reduced to 50kmh - for the safety and the safety of the road crew, please stick to the lower speed limit. For light vehicles, there will be an option of using the Paekakariki Hill Road, once it reopens early afternoon."
Motorists who had put off non-essential journeys could now think about getting back on the road, but extreme care was required, Mr Owen said.
There was more rain expected this afternoon and, with the ground already saturated, this might cause more slips and surface flooding.
"With more rain on the way, the roads remain slippery, and further slips and loose debris remain a possibility."
Praise for river rescue
The Police Commissioner has thanked officers who helped out during yesterday's Wellington floods, including a sergeant who saved a cyclist stuck in a swollen river.
"This severe weather event caused serious damage in many communities and chaos for commuters," Mike Bush said this afternoon.
"It also posed a real danger to life, as the rescue of a cyclist from the Waikanae River showed."
Mr Bush said Sergeant Karen Ellis climbed into the bucket of Paraparaumu man Shane Foxley digger.
Mr Foxly drove the digger into the flooded river."Had it not been for their bravery, this incident could have had a tragic outcome," Mr Bush said.
The commissioner also praised communications and IT staff for responding to calls, keeping communications flowing during lightning strikes, and dispatching staff to flooded areas.
Minister of Civil Defence thanks communities
Minister of Civil Defence Nikki Kaye has thanked communities and agencies in the Wellington and Bay of Plenty regions for the way they had responded to flooding, landslides and tornado.
"The Wellington region in particular faced significant disruption, and it was heart-warming to see how people reached out to support each other, for example by opening their homes to stranded commuters.
"Our deepest sympathies go out to the family of the elderly gentleman who lost his life."
Ms Kaye had spoken with the mayors in the Wellington and Bay of Plenty regions to thank them and ensure they had the support they needed.
"Conditions could get a little dicey later on if further rain comes."
All State Highways, including 1, 2, and 58 had reopened today, but some local roads remained closed.
The quiet state of the roads was commented on in social websites today.
Yesterday's wild weather resulted in the capital's highways being closed and rising flood waters claimed an elderly man's life in Petone when his car became submerged.
Kapiti residents were evacuated from 27 homes on Kapiti Coast yesterday.
Tornadoes smashed through Mt Maunganui last night, damaging homes, ripping roofs from buildings and sending trampolines and outdoor furniture flying. ASB Baypark Stadium also lost parts of its grandstand roof. Firefighters responded to numerous calls about roofs being ripped of houses around Lodge Ave and Links Ave. Mount Maunganui Intermediate is closed after announcing that it had suffered "considerable damage".
Kapiti Coast District Mayor Ross Church told TVNZ's Breakfast show there was still a lot of surface flooding and infrastructural damage, but it was not as bad as it could have been.
The flooding was the worst Mr Church had seen in the area for 35 years.
"Despite that we got through and hopefully today it's not going to be as bad as it might have been, so we're looking forward to a clean-up."
Businesses in an industrial area near Petone are working tirelessly to clean up mess caused by yesterday's flooding.
John McDonald, manager of Ulrich Aluminium in Korokoro, near Petone, said the site was "badly hit" by the weather.
Rain began to "pummel" down at about 12.30pm yesterday, he said, leaving the entrance to their site submerged, and washing cars away.
"We had just finished lunch, and we started to get as much stuff up off the ground [as we could]."
Over the course of an hour or so he just pummelled down.
"They were unable to do a proper clean up today, because a thick layer of "sludge" was blocking the entrance to their warehouse," Mr McDonald said.
"We need to take everything out... but we can't because of the sludge."
They were now waiting for council contractors to arrive, and help clear it away, Mr McDonald said.
Health and safety warning
A Kapiti Coast District Council spokeswoman said there was a danger of electric shocks to anyone with household flood damage.
"Houses need to be isolated before any attempt to clean or clear the property starts.
"Please call Electra on 0800 567 876 to turn off the power before you start any work in the house."
Council crews and contractors were out in force across the district today dealing with the aftermath of the downpours that unleashed about 144mm of rainfall in 24 hours.
"Priority is being given to assisting people whose homes were flooded. The effort will then move on to properties," the spokeswoman said.
The council was also advising people from a health and safety perspective to stay away from flood waters and not allow children particularly to play in them.
The havoc and disruption caused by yesterday's deluge demonstrated the importance of having a Household Emergency Plan in place, Ruapehu emergency management officer Nick Watson said.
"Emergencies such as this can hit at any time with little or no warning and when they do the first thing people are concerned about is the welfare of their families and loved ones," he said.
"Many emergencies affect essential services and will in all possibility disrupt your ability to travel or communicate with each other as happened to thousands of people in Wellington yesterday."
People should get their family or household together and agree on a functional emergency plan so that everyone knew what to do, Mr Watson said.
"A bit of forethought and planning now can help protect yourself, your family, home, business and community and help remove a lot of stress and worry when an emergency of civil defence event occurs," he said.
"The Get Ready Get Thru website www.getthru.govt.nz has all information you need including an easy to follow template for developing your own household emergency plan."
A plan was the "best and cheapest insurance and peace of mind", Mr Watson said.
Mount residents surveying the damage
Meanwhile, a mini tornado extensively damaged homes, business and a sports stadium in Mt Maunganui about 8.45pm yesterday.
Bay of Plenty Fire Service area commander Murray Binning said eight houses were left uninhabitable, but residents escaped injury, he said.
"So we're really lucky."
The clean up in began in earnest last night, Mr Binning said.
"We had lots of iron and debris on roads, we had tree branches and trees down, tree branches all over the road, a lot of miscellaneous debris on the roads and in and around the shopping precinct."
The fire service attended about 40 calls within about three hours until midnight and heavy rain continued to fall overnight, Mr Binning said.
For Ascot Grove resident Kelly Hayward, as soon as she realised what had happened, she ran straight to the bedrooms of her and husband, Simon's, sleeping daughters Peppah, 4, and Olive, 2.
"But they'd slept right through it," she laughed.However, despite the roaring noise which she described as being like a jet engine, it wasn't until the power went out that she realised the seriousness of what they'd escaped.
"I was just doing some work at the table and there must have been some light rain and about 30 seconds later it started getting louder and you don't realise what it is and then eventually I was like, 'this is not normal'."
After checking the kids, she looked outside and saw all her neighbours walking out on to the street.
As some knew she was home alone, they checked she was okay, with one bearing gifts - a packet of two minute noodles, condensed milk and candles.
She was heartened by the gestures, she said.
She also noticed their caravan had been sucked closer to their fence and over turned by the tornado, which also flattened sections of the fence surrounding their property.
Mrs Hayward said she was just thankful that her sister, Raewyn Brandon, who normally slept in the caravan had decided to go out and not have a planned night in watching movies.The caravan was eventually righted, but was now a write off.
Their house was untouched, apart from a corner of a window at the front of their house.
Mr Hayward said he wasn't too bothered about the fence as he was planning to do a bit of DIY soon anyway.
Several other houses in the street had also suffered damage mainly including broken fences, smashed windows and uprooted trees.
Next door to the Hayward's, on Ascot Rd, Raewyn Kirvan and Rex O'Brien are watching the leaks slowly develop after the front corner of their roof was ripped off.
The chimney was left in a precarious state so that was pulled down by firefighters.
Mr O'Brien said he was at his computer and watching a bit of television at the same time when he noticed the rain getting louder and louder.
"And then this noise started, we thought 'is that thunder?', we didn't know what it was. It was getting louder and louder and the minute I realised what it was, that's when it hit and went 'woomf' and I just said 'get out the back' ... and then the lights went out and it went dead quiet."
Ms Kirvan looked out the window and noticed the Hayward's caravan on its side, so she raced over and started banging on the windows, but was relieved to find no one inside.
Mr O'Brien said it was when they turned back to their house they noticed part of their roof gone and their chimney on and uncomfortable angle.
Their roof was now covered by tarpaulin but as a brief, but heavy, set of rain passed as they spoke to the Herald, the drips began to slide down their lounge wall.
The couple were baffled by the randomness of the tornado's attack; on their back deck a lime tree and a deck chair sat side by side. After the tornado, the lime tree was partially uprooted, yet the deck chair remained in situ.
"It's really bizarre how it's so random ... It took our chimney and roofing iron but our satellite dish and aerial are untouched. They've been moved, cos we can't get reception but otherwise fine."
Mr O'Brien said his neighbour's trampoline ended up wrapped round a power pole on nearby Links Ave.
They can't believe, given what was being thrown around the air, that nobody was injured.
The couple also couldn't believe their luck after arriving home yesterday from a trip down to Kapiti, which has been ravaged by heavy rain and flooding.
Ms Kirvan said she was grateful of the expedient response of the fire service and police, who checked later in the night to make sure they were okay.
MetService meteorologist John Law said there would be no let up today, with more rain forecast.
"There is a line of rain and some thunderstorms trying to make their way into the western side of the North Island."It looks like more Taranaki and up towards Bay of Plenty, but I think we will find more showers down in Wellington and Kapiti."
A weather watch remained in place for Wellington and Kapiti Coast as flooding fears continued for sodden areas that could again be targeted by rain today, Mr Law said.
"My key message today would be so stay up to date with the forecasts, to keep a close eye on the watches and keep a close eye on the radar."
The place to be today was the western coast of the South Island, he said.
Kapiti Coast by numbers
• 143.6mm total rainfall over 24 hours - nearly double the monthly average for May.
• the Waikanae River reached one in 10 year flood levels, peaking at almost 4.5m around 11am - it's now sitting at around 3.3m.
• the Wharemauku Stream peaked at 6am and again at 11am and is now less than half the height it was at its peak.
• 27 properties were evacuated.
• the Kapiti Coast District Council call centre received 1100 calls - most of which related to the weather event. On a normal day the call centre receives between 250-350 calls.
• 5000 sandbags were available, and about 2000 were used.
Road closures and information
• State Highway 1 is open, including both lanes on Coast Rd between Pukerua Bay and Paekakariki, however the Transport Agency warns disruption and delays are likely.
• State Highway 2 is open.
• Surface flooding has seen State Highway 1 reduced to one lane southbound for a short section near Poplar Ave at Raumati South.
• Matatua Rd between Alexander Rd and Tui Rd on the Kapiti Coast remain closed and will be assessed throughout the day.
• Motorists are urged to take care while travelling around the Kapiti Coast today as there may still be some surface flooding and debris on the road.
• Paekakariki Hill Rd and Grays Rd are closed until further notice.