Two planes, including a vintage German fighter plane at an air show, crashed this afternoon.
In the first incident, a pilot escaped unharmed from the accident at the Omaka Classic Fighters Airshow at Blenheim.
Photographs from the scene show dust billowing as the Focke-Wulf Fw 190 appeared to crash-land before the pilot climbed out of the cockpit, unscathed.
"I believe a wheel came off as it was landing," Police southern communications Inspector Murray Hurst said.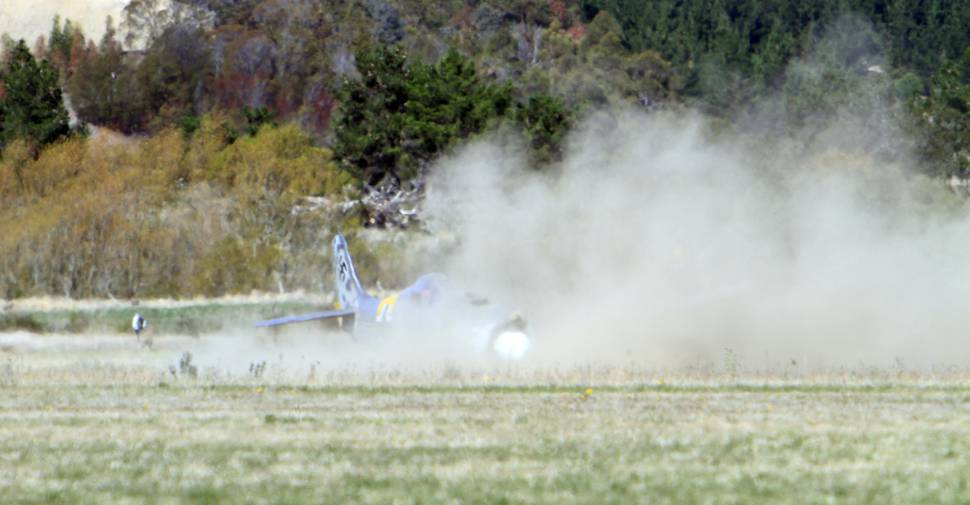 Mr Hurst said nobody was injured when the World War II-era fighter crashed.
The Fire Service said it had vehicles and staff on stand-by at the show.
Thousands of the Focke-Wulfs were manufactured but it was a rare plane in New Zealand nowadays.
Further south, two people had minor injuries after a plane crashed on Otago's Tomahawk Beach this afternoon.
Police said the cause of that crash was not yet known but nobody other than the plane's two occupants was hurt.
A witness posted a picture of the crash on Reddit, saying: "This just cut out over my house in Dunedin. Lucky they made it to the beach. Both people survived!"
Police were at the crash scene near Dunedin.
The Civil Aviation Authority would investigate the Tomahawk Beach crash.