The latest round of international university rankings show our institutions losing ground or stagnating. Nicholas Jones examines why it's happened and what might be done about it.
Kiwi employers working through a pile of CVs are unlikely to care how applicants' place of study compares on international rankings.
They may have noted last week's media reports on the latest university rankings that showed institutions here losing ground or stagnating.
But the University of Auckland's fall of 11 places on the annual Times Higher Education (THE) rankings won't work against the vast majority of its job-seeking alumni. "Generally speaking, the conversation that we have around university degrees with clients is around a demonstrated ability to commit and complete a degree," said Vanesha Din, a manager at recruitment firm Michael Page Finance.

A ranking wouldn't matter with jobs that fit the more general skills of a commerce or arts degree, Ms Din said.
However, the rankings do matter to some employers with senior technical roles including in law, medicine, specialised engineering and financial services.
"There are clients we work with in investment banking, corporate finance and private wealth [for whom the institution from which the] university degree was acquired is really important . . . and they will research where those rankings are."
Those job hopefuls could need more than a favourable university ranking, Ms Din said. "We have had clients within financial services recently that take into consideration the high school and university they attended, and grades achieved."
For Jennie Valgre and her eldest daughter Mackenzie, 17, the reputation of specific courses is more relevant than a university's overall ranking.
Mackenzie is in her final year at Pakuranga's Edgewater College and has decided to turn down a likely scholarship to study law at Auckland University of Technology (AUT), instead applying to the University of Auckland's law faculty.
That was because AUT's faculty is comparatively young, Mrs Valgre said.
"She is making a choice not necessarily based on a rank score but on the knowledge that the Auckland law degree will be superior," Ms Valgre said.
New Zealand universities' headline-grabbing rankings slide can obscure the fact that their performance has improved.
The problem is that other countries' institutions are improving faster and have leapfrogged our universities on the league tables.
"[It] is running to a stand-still," said Phil Baty, THE rankings editor. "It's not that New Zealand is in serious trouble and it's not that they are in terrible decline."
The big movements came down to money, he said. China and others have made huge investments, which encouraged high level research and large salaries to attract the best academics.
So, if our universities' performance is improving and many employers are unconcerned with their worldwide rankings, why all the fuss?
Tertiary Education Minister Steven Joyce commissioned a report, released in April, that looked at performance across the three main ranking systems.
Dr Warren Smart, author of the report, noted doubts about the usefulness of such rankings and criticisms of arbitrary scoring.
However, he concluded that the rankings could not be ignored, simply because of the attention they gained: "They are important, ultimately, because people think they are important".
Professor Stuart McCutcheon, the vice-chancellor of the University of Auckland, said the most immediate concern was how the downward trend might affect international student numbers.
The effective capping of domestic student numbers - and attached funding - meant the higher fees from international students were increasingly important.
"They use these rankings as a measure of the quality of the university they are proposing to attend. And this continues to place the New Zealand university sector in some considerable jeopardy," Professor McCutcheon said.
New Zealand universities perform remarkably well on the rankings considering their funding per student was so low, he said.
For the decline in rankings to be halted, the Government must greatly increase investment. If that did not happen, universities should be able to rake in more funds through higher fees, he said.
He cited proposed changes in Australia that will deregulate fees from 2016, allowing institutions to set their own, likely increasing the cost of some qualifications by thousands of dollars.
"[They will] charge fees commensurate with the quality of the product. In New Zealand you have a wide range in the rankings of universities, and no difference whatsoever in the fees.
"If Government isn't prepared to increase investment in the universities, then either we increase other sources of revenue - of which student fees are one - or we see the quality of the institutions continue to go down in relative terms as measured by the rankings. There isn't a 'do nothing' choice here."
Mr Joyce flatly rejected that analysis and ruled out any consideration of fee deregulation.
The Government continued to put more money into the sector, Mr Joyce said, which in the case of the University of Auckland had increased 24 per cent in five years.
Mr Joyce said universities needed to be more strategic. The University of Auckland brought in annual international student income of about $87.5 million, he said. That compared with about $280 million at the similarly-sized University of Queensland. "It is quite a massive difference. Realistically, taxpayers are not going to make up that difference for Auckland [University]".
Mr Joyce paraphrased physicist Ernest Rutherford in arguing we could remain competitive: "If we haven't got more money, we'll just have to think".
The National Government has put extra funding into the so-called "Stem" disciplines - science, technology, engineering and mathematics, seen as important to high-value economic growth.
A controversial shake up of university councils will reduce their size and increase the proportion of members appointed by the Government.
The argument is this will make institutions more fleet of foot and able to produce the graduates deemed desirable to grow New Zealand's economy.
A keen eye is also being trained on the future. In June, Mr Joyce hosted a summit of sector leaders where the global education phenomenon of "Moocs" (massive open online courses) took centre stage.
The courses generally have no entry requirements and are largely free. From a learner's perspective, their potential is huge, offering low cost, on-demand education.
Dr Andreas Schleicher, director for education and skills at the OECD, which researches the benefit of education to countries and individuals, said the spending per university student in New Zealand was comparatively low.
Speaking generally, he said that if a government could not or did not want to invest, it was appropriate to let universities pull in the necessary funds through tuition fees - in combination with income-dependant loans and means-tested grants.
However, simply spending more money did not always guarantee better outcomes - for the country, student or university.
"Investing resources strategically, and that includes establishing incentives to direct students to fields of study and programmes that reflect societal needs, is therefore important," said Dr Schleicher. "Second, if you do not regulate fee structures, you quickly end up in a situation like in the United States, where exorbitant fees no longer bear much of a visible relationship with the quality of teaching services."
- additional reporting Rebecca Quilliam

School results open doors to Oz universities
School leavers are increasingly considering Australian universities.
Prajay Patel, 19, is in the first year of a medical degree at the University of Adelaide.
Mr Patel, who was head prefect at ACG Parnell College last year, said he looked at Australian universities because they accepted people into medicine based on school results.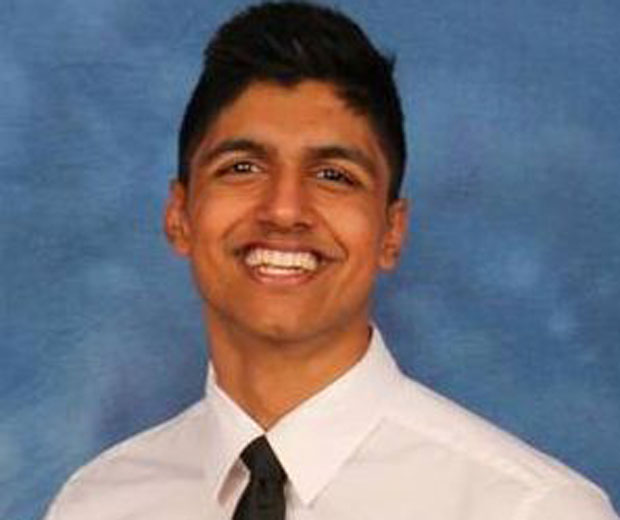 Prajay Patel and his friends cite several reasons for getting an Australian degree.
At the University of Auckland students first complete a year of health sciences, and marks then determine who makes it through to medical school.
New Zealanders can study in Australia and pay domestic fees, although they cannot access student support services such as loans. Mr Patel's family stepped in to loan him the cost of his fees, which he would pay back.
He has two friends who opted to study commerce at the University of Melbourne. They had cited the greater opportunities in Australia, but also felt the university's higher ranking could benefit them in the job market.
Nathan Villars, principal of ACG Sunderland in Henderson, said university rankings were relevant to 10 to 15 per cent of his senior students
"They want to go to the best university that they can, and geographical boundaries are often not a barrier to that - so they are often looking at Australian, Asian or sometimes American universities."
University of Auckland vice-chancellor Professor Stuart McCutcheon said Australian and leading US universities were advertising here and also holding recruitment fairs.