A wrong turn on Mt Ruapehu eleven years ago led North Shore man Jamie Trower over an unintended ski jump and into a life of hospitals, complex medical terminology and rehabilitation.
Just a nine-year-old at the time of the accident, Mr Trower sustained a massive brain injury and after a large operation to save his life had to learn how to speak, walk and eat again.
Originally airlifted to Waikato Hospital, the prognosis from brain scans was so severe he was moved to Starship in Auckland for the surgery before spending two weeks in intensive care and six weeks in a neurological ward.
"I couldn't do anything," he said. "I couldn't stand up, I couldn't talk."
It took well into his six month stay at rehabilitation clinic the Wilson Centre in Takapuna before he was able to say his first word again, and four years before he was able to walk away from a wheelchair.
"It was heaps of repetition over and over again."
It was an even slower return to school, starting with just two hours a week at Pinehurst Intermediate with the help of fulltime teacher aide Debbie Ferguson, who followed his progression through to the end of Year 13 at Rangitoto College.
Now aged 20, Mr Trower is two years into a Bachelor of Arts degree at University of Auckland where he studies English and Drama.
He is a passionate Shakespeare fan and loves being in the limelight.
"I love being onstage and pretending to be somebody else and getting paid for it. Well, I haven't actually been paid for it yet but that's going to happen in the near distant future."
He is calling on fellow Kiwis to donate to Starship by swiping their AA Smartfuel card at Caltex until Sunday.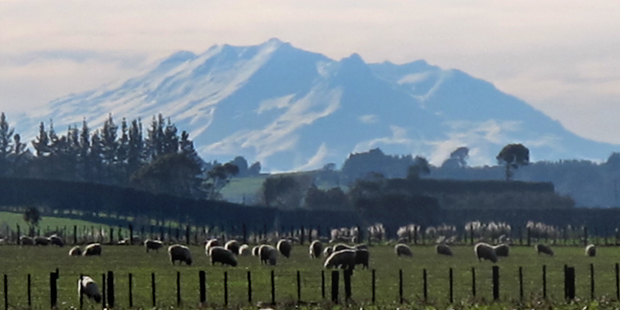 Mt Ruapehu.
Every swipe will earn $1 donated from Caltex, with the initiative hoping to reach $100,000.
Mr Trower's grandmother, Marion, said many people were unaware of how important the services provided by the hospital are for patients and their families.
"People don't realise that the care is 24/7," she said. "It is the wonderful world of hospitals that actually did it, and if they weren't there he wouldn't have survived. There is no doubt about that."
The family were allowed to sleep in the same room as Mr Trower and were provided counselling services.
The treatment at Starship lay the foundation for ongoing services, that still means botox injections to hinder a tremor in his arm, a writer to take notes for him at university and he cannot drive or play contact sports.