Rugby nobility turned out in Henderson yesterday to farewell a renowned hard-man of the sport, 1950s All Black Kevin Skinner, who died last weekend aged 86.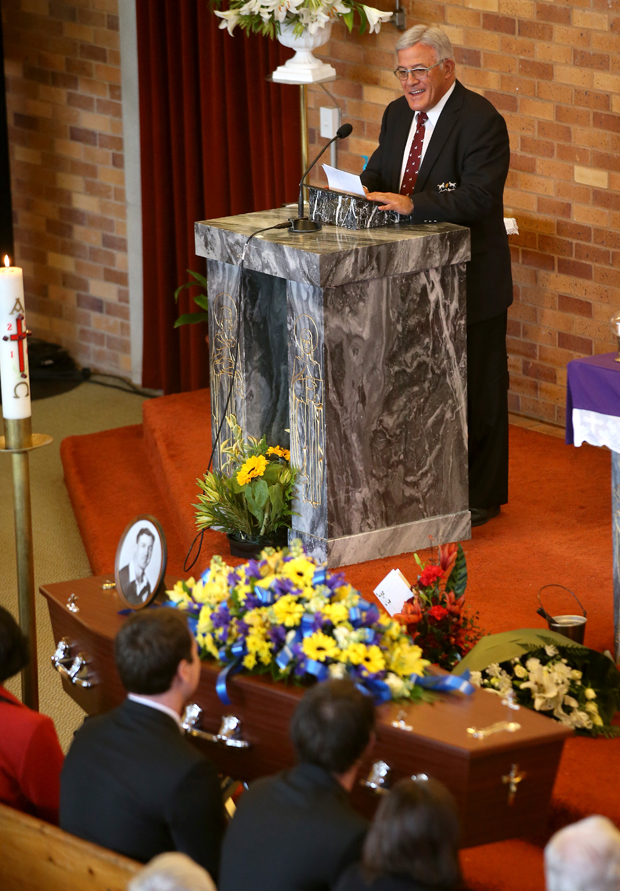 Former All Black Gary Whetton embraces Laurie Skinner.
Bryan Williams delivers the eulogy. Photo / Jason Oxenham
Skinner, who was a grocer in Dunedin before taking up dairy farming in South Auckland, preceded his 20-test career between 1949 and 1956 by snatching the national heavyweight boxing title two years earlier.
He had been a teenage lock before switching to prop, and became a much-needed battering ram for the All Blacks in an acrimonious home series win against the Springboks in 1956, his closing game for the national side.
He was put up against Springbok villains Chris Koch and Jaap Bekker, sorting out the former before half-time and then swapping positions to deal with Bekker, against whom he threw two punches, which became the stuff of rugby legend.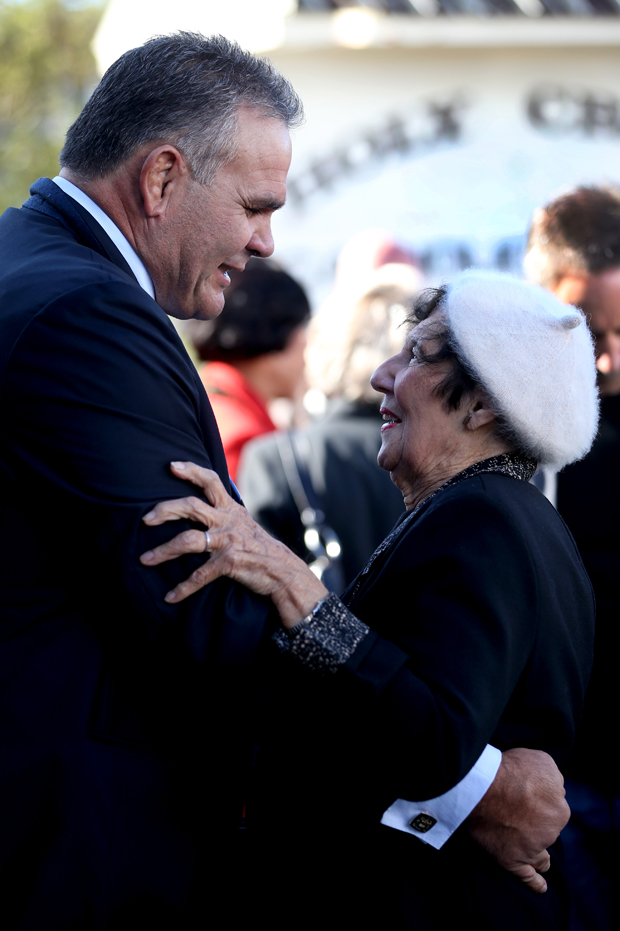 Former All Black Gary Whetton embraces Laurie Skinner. Photo / Jason Oxenham
A eulogy was delivered at yesterday's funeral service at Holy Cross Catholic Church by the former All Black winger Bryan Williams. World Cup-winning coach Sir Graham Henry arrived with a mournful arm around former Auckland Blues manager Rex Davy to sign a condolences book for Skinner's family, including his widow Laurie.