Savage dog attack - Victim tells of desperate fight for life.
A 17-year-old rescued by a mother-of-two and a police officer when his pitbull viciously mauled him believes the animal couldn't stop after getting its first "taste of blood".
West Auckland teen Caleb Heka was in Waikumete Cemetery on Saturday when his dog of six years turned on him.
The brave actions of Henderson police Constable Ben Klinkenberg, the first emergency staff member on the scene, have been credited with saving the young man's life.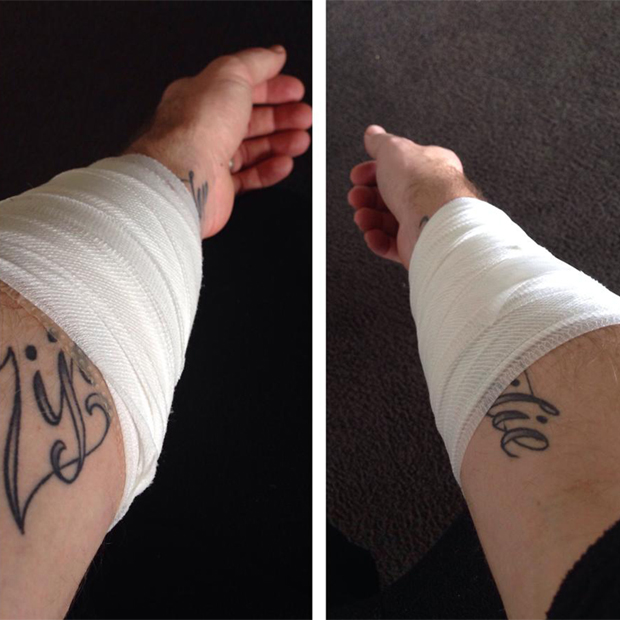 Constable Ben Klinkenberg.
According to police, Mr Heka was on the ground being savaged by the dog. It released his arm when Mr Klinkenberg pepper-sprayed it before he wrestled with the animal and pinned it to the ground.
"He just switched," Mr Heka told the Herald last night from his North Shore Hospital bed. "He didn't recognise me any more.
"When he gripped my hand with his jaws, I ended up dragging ... him up to the fence."
In a bid to escape the dog, which belongs to his dad but was raised by the teen since it was a puppy, Mr Heka jumped over a 1m ponga fence separating the cemetery road from a large water reservoir.
"[I] ended up smashing myself on a rock," Mr Heka said. "I just thought, it was either going to be me or him, so I ended up wrestling him. [It] was probably because he tasted that first taste of blood and he wasn't able to stop."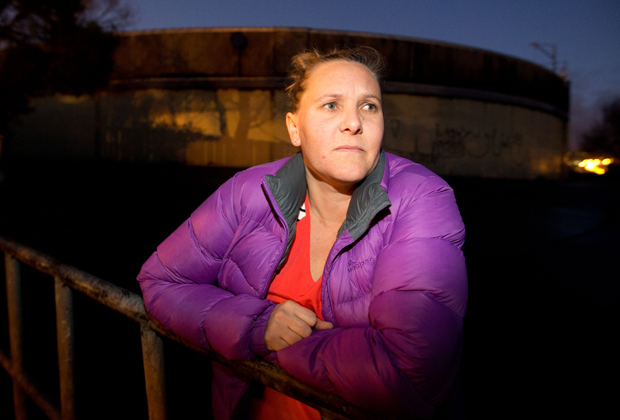 Clementine Ludlow.
Sunhill Rd resident Clementine Ludlow was at home with her 6-year-old son Luke at the time and heard the teen's screams for help, then saw him frantically trying to escape the animal.
"I could see this dog trying to break through the ponga [fence]. It was vicious. It eventually jumped over and got him.
"I started yelling out to him, 'I'm calling [111], help's coming'. Then I was talking to him the whole time."
Mrs Ludlow decided against intervening directly because of the ferocity of the attack.
It was about 10 minutes before Mr Klinkenberg, 28, turned up.
"Caleb, he was in a pretty bad way," Mrs Ludlow said. "The dog had bitten him in the thigh and his forearm was all torn up, and I think he's obviously gone right through the hand as well."
Mrs Ludlow believed Mr Klinkenberg, who was by himself initially, saved Mr Heka's life.
"My heart sank when he turned up by himself. I thought, 'I should tell him he needs back up'. But [Caleb] had some really bad injuries and someone had to go and help that kid."
When Mr Klinkenberg pepper sprayed the dog, Mr Heka managed to get free, but the animal then turned on the officer, said Mrs Ludlow.
Police said the animal latched onto his chest, biting into and tearing his protective vest.
Mr Klinkenberg did not let go of the dog because he feared it would attack others, police said.
"I think Caleb thought he [Mr Klinkenberg] restrained him and he just bolted, which is fair enough.
"I saw [Mr Klinkenberg] rush back and I think that's when [the dog] must have got him in the chest.
"This dog just went for him. He tried to boot the dog out of the way and the dog just leapt up and went for him again," Mrs Ludlow said.
The dog was finally brought under control when more police, animal control officers and ambulance staff arrived, she said.
Mr Klinkenberg last night said he was "feeling all right" but that his arms were still sore.
"All the muscles that move the fingers in your hands are sore, but it could have been a heck of a lot worse."
He didn't realise until after the attack how bad it actually was.
"I knew I was being bitten but at the time I wasn't worried about the bites. I guess it wasn't until I left the dog and I was in the ambulance that I looked at my arms and I realised he'd got me a bit.
"I'm quite humbled by all the attention. To be honest, any one of my colleagues could have been called to this job and would have done the same."
Mr Heka had apologised to him in the ambulance, Mr Klinkenberg said. "I just [said] 'nah it's ok mate'. But he came off a lot worse than me."
Police said Mr Klinkenberg had bites and punctures to both forearms, which required stitches.
He was released from hospital and was recovering at home.
An Auckland Council spokeswoman said an investigation into the attack, pending prosecution, was under way. The dog had been impounded.
Mr Heka was due to undergo surgery last night to receive a skin graft to his left forearm.
Superintendent Bill Searle, Waitemata Police district commander, said there was no doubt Mr Klinkenberg's actions stopped other people from being seriously injured.
"His bravery in managing to wrestle the dog to the ground and hold it there, even though he was injured, is highly commendable."
Next story - Diplomat case: Key under fire for not saying sorry