Survivor of the Anzac Day helicopter crash Sergeant Stevin Creeggan has endured years of pain and humiliating treatment from the Air Force, but his family are speaking out.
Sergeant Stevin Creeggan stood immaculate in his Royal New Zealand Air Force dress uniform.
His posture was as ramrod straight as the metal bar in his leg, pins in his hip and spine would allow. Outside the Wellington District Court, he paid tribute to those who died on Pukerua Hill, Anzac Day 2010, and praised the lawyers who had worked to help bring to justice the commanders who had failed the men in their command.
There is more to say - but while Sergeant Creeggan has been granted permission to speak, military standing orders forbid him saying anything which would bring the NZ Defence Force into disrepute.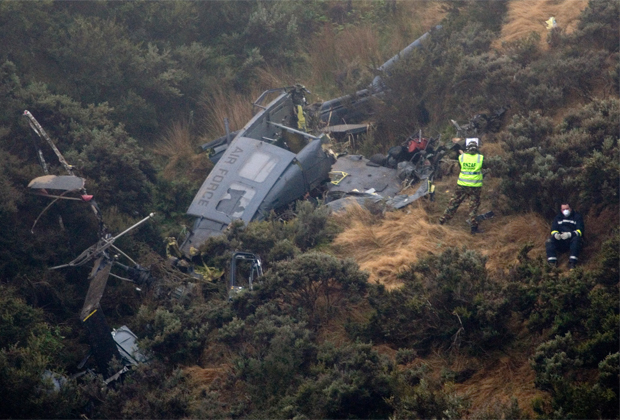 The RNZAF Iroquois helicopter after crashing into a hillside near Pukerua Bay, north of Wellington. Photo / Mark Mitchell
In this sorry tale, that serves only to bind him to silence. There is little good to be said about a command structure which failed to fix known safety problems and allowed reckless rule breaking with ultimately deadly consequences.
His parents, John and Gail Creeggan, will suffer silence no longer. In an exclusive interview, they add their voices to the condemnation on RNZAF levelled by the family of Corporal Ben Carson, the other non-commissioned officer travelling in the rear of "Black 2", the Iroquois which was the inevitable casualty of a careless and confused military system which has finally been brought to account.
They are awed by their son's courage, which has been evident since that awful day four years before.
On Anzac Day morning 2010 John Creeggan was woken by the telephone telling him there had been a crash - "that Stevin's helicopter had gone down. They didn't know if there were any survivors".
The heart-stopping call had the family scrambling to the internet for news, with tickets to Wellington quickly booked. By the time the air force called, they had sorted their own travel arrangements to the capital and a ride to Wellington Hospital where Stevin lay critically injured.
The area outside the intensive care unit was filled with uniforms, and the struggles which would mark the next four years began almost immediately. Mrs Creeggan recalls how "nobody would talk to us. We didn't know how serious it was". The few minutes they saw him before surgery gave little hope beyond knowledge he was still alive - thankfully they were shielded from the mistaken announcement all aboard Black 2 had died.
Mr Creeggan recalls a feeling of dismissal, amid air force confusion over Stevin's next-of-kin. His desire to know what happened left him treated like a "doddery old fool".
Mrs Creeggan: "At that stage, we didn't know if he was going to live or die."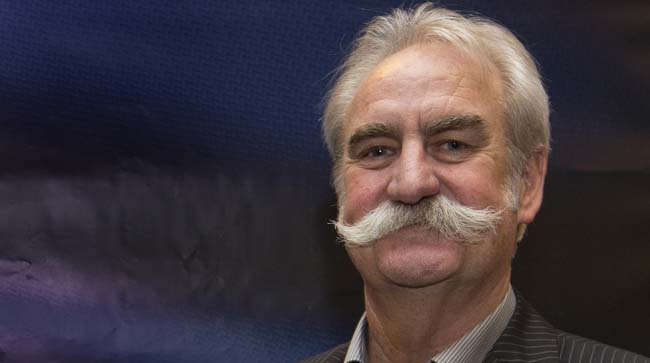 Flying Officer Daniel Gregory.
He survived - that operation and then the next on his spine, which they weren't told of until it had happened. After a month in hospital, he was released home near Ohakea with Mrs Creeggan staying to care for her son.
It was hard. "He would wake up screaming," she recalls. And the night terrors matched the day's agony - Stevin couldn't walk without crutches, and even then not for long. His body was broken - his femur, bones in his spine and ribs were badly broken.
After 10 days, Mrs Creeggan left, exhausted, for home in Christchurch, only finding out later that his care allotment from the air force was restricted to 90 minutes a day.
"That's disgusting. None of it made sense to me. He couldn't do anything for himself." Emotionally, he struggled. "It was dreadful, absolutely dreadful."
Alone at home, he would call to speak for hours, trying to understand what he had lived through. "Why did I survive when the others didn't?" he asked. "He would think he was less of a man," she says.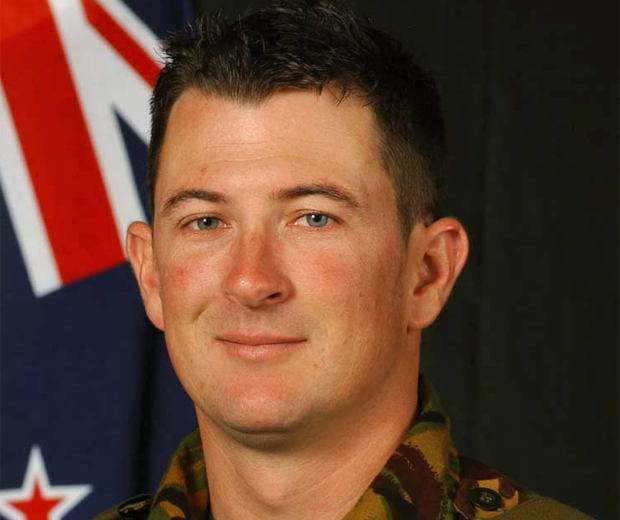 Flight lieutenant Hayden (Muddy) Madsen.
It was a huge trauma. "Knowing how to help someone in that situation was very difficult. I don't think they really understood how badly hurt he was. To watch something like that, as a parent, and not be able to do anything about it, caused many a tear."
For Mr Creeggan, his decades-long aviation background and understanding of its strict observance with rules left him struggling to understand how the crash happened. He worked with pilots and spoke with them about the crash - to them it was inexplicable. "What they did and why they did it was the hardest thing to understand."
It wasn't until the military Court of Inquiry reported back after an extraordinary 20 months that some insight was gained. It took weeks to fully understand the report, loaded as it was with jargon. "Rules were being broken all the time. It was part of their culture. I'm still having trouble coming to grips with the blatant rule breaking that goes on in the air force."
The lengthy CoI process - intended to find reasons for the crash on a "no fault" basis - meant delays in the start of the military investigation. By then, the six-month window of opportunity for the Department of Labour to investigate and prosecute had also passed.
As Stevin struggled with new health issues, and reintegration into the air force, it became apparent no one would be held accountable for his injuries, or the deaths of his colleagues. Worse, it seemed to the Creeggans that Stevin's insistence on medical treatment for shoulder and eye problems was meeting resistance. He found himself working in a small room, effectively shuffling paper, alone and distant from his colleagues.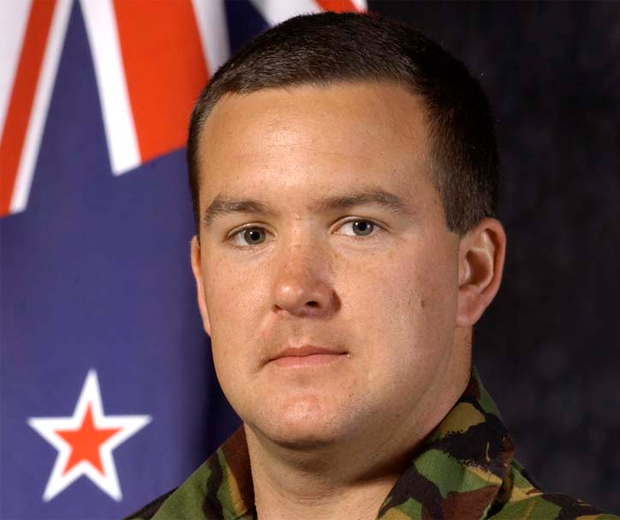 Corporal Benjamin Carson.
To the Creeggans, it was a crushing time. "As time went on because [it seemed] Stevin was being blamed for the accident. It was like he was the perpetrator of the accident." They also believe - and the Carsons say they felt the same - that the families of NCOs were treated differently than those of the pilots, who were officers.
"That's why I started making a few more noises," said Mr Creeggan. He wanted answers, and worked to find them without Stevin's knowledge. " So he didn't get into trouble with what we were doing, so we could protect him."
Mrs Creeggan: "They seemed to be working against us all the time like we were a thorn in their side." At that, Mr Creeggan adds: "Which we were."
Stevin's medical issues were another issue he struggled to have resolved, the Creeggans say. More than three years after the crash, he was still experiencing pain and a loss of function in his eye and shoulder. Mrs Creeggan: "There was no investigation into the other aches and pains."
Medical advice outside the military system resulted in major surgery on his shoulder and the discovery of a previously unnoticed injury to his eye - something had penetrated his eyeball and taken a sliver of flesh.
For Stevin, says Mr Creeggan, options were becoming increasingly narrow. It seemed as if NZDF found him an uncomfortable and unwanted reminder of the tragedy. When he sought out legal advice, one of the few options open were a private prosecution under the same health and safety legislation the Department of Labour could have - but didn't - enforce.
There was a simple motivation, says Mrs Creeggan. "Stevin wanted to try and get a few things fixed in the air force. He wanted to make things better - that's where he started from.
"He wanted things changed so that nobody else had to go the way he had, and nobody lose their lives needlessly ... otherwise those boys have died for nothing, and Stevin has been damaged for nothing. That's the part that frustrated him - it was avoidable."
The conviction marks the end of an emotional journey - far longer and more painful than it needed to be, they say.
Mrs Creeggan: "For us, it isn't the end. It's the end of fighting the air force. It's the end of trying to get change and get some justice for those four boys. But it will be with us for the rest of our lives. Stevin will live with it for the rest of his life."
Agreement 'resolved all issues'
A confidential mediation process binds NZDF from speaking in detail about "concerns or complaints Sergeant [Stevin] Creeggan had regarding his treatment after the Anzac Day accident", a spokesman for the military says.
The spokesman said the mediation agreement resolved all issues with the exception of the court action on Friday.
He said an independent review of dealings with the families of the airmen found communication rather than "deficiencies of policy, practices and protocols" were behind many issues.
While the air force gave "appropriate" support to the families, improvements were suggested to "casualty management procedures and communications".
Anzac Day
• April 2010: An Anzac Day fly-over ends in tragedy after a helicopter crashes on its way to the service, killing three aboard.
• October 2011: The air force unsuccessfully prosecutes the pilot who signed off the flight.
• December 2011: The military Court of Inquiry report is released, criticising the helicopter squadron's culture and the preparedness of those piloting the crash helicopter.
• September 2012: The Herald reveals the officer who signed off the flight warned months before the crash the squadron's reckless culture would end in tragedy.
• October 2012: A leaked air force report into the crash reveals a string of safety recommendations which were ignored, including the illegal shipping of dangerous cargo aboard an international Air NZ passenger flight. A string of inquiries are launched, including into the Department of Labour's failure to investigate.
• March 2013: The air force unsuccessfully prosecutes the lead pilot, then declares no further charges can be laid against those further up the command chain.
• November 2013: The courts give survivor Stevin Creeggan permission to prosecute the air force.
• July 2014: The air force is called to answer a criminal charge it failed to reduce hazards faced by the three personnel killed.
nzherald.co.nz
Read the Herald's full coverage of the Anzac Day crash here: tinyurl.com/anzaccrash