Here are the top news stories today, upcoming events and the stories that will be talked about tomorrow.
1. Kiwi 'foot soldier' for al-Qaeda killed in Yemen by drone
A New Zealander was killed by a US drone attack in Yemen in November, it has been revealed.
The Ministry of Foreign Affairs and Trade today confirmed the death of the New Zealander, believed to have died in a counter-terrorism operation in November.
The Australian reported the New Zealander was a dual Australian citizen, and a "foot soldier'' for al-Qaeda in Yemen.
2. Sally Ridge's $100,000 bill
Sally Ridge and Adam Parore. Photo / File / Jason Dorday
Sally Ridge turned down a settlement worth $500,000 before her High Court trial with former partner Adam Parore - but now she must pay costs of more than $100,000 after losing the legal battle.
The Auckland socialite and her daughter, Jaime, took Mr Parore to the High Court at Auckland last September seeking a 50 per cent shareholding in the former international cricketer's Small Business Accounting (SBA) company and the back-payment of unpaid dividends.
3. NZ's first artificial surf reef wiped out
Photo / Joel Ford
New Zealand's first artificial surf reef now appears to have been a complete wipe-out, with authorities deciding to remove the $1.5 million development at Mt Maunganui just a decade after its construction began.
Bay of Plenty Regional Council today announced it had decided to remove the reef to reduce risk to swimmers near Tay St, flagging the end of the controversial and long-running development.
4. Farewell to the royals
Catherine the Duchess of Cambridge speaks to two flower girls. Photo / Marty Melville/AFP
The sun finally shone on the Duke and Duchess of Cambridge for the last public appearance of their 10-day visit to New Zealand.
The Duke and Duchess were greeted with loud cheers from the thousands gathered at the square, some of whom had been waiting for their arrival since before daybreak.
5. Seven Sharp host 'a dictator'
Ali Mau is not surprised former colleague Jesse Mulligan has left Seven Sharp, where Mike Hosking, she says, is running "a dictatorship".
Mau has sympathy for her friend Mulligan, who this week confirmed his departure, one of New Zealand broadcasting's worst-kept secrets.
6. Genesis shares scaled back to $5000
The Genesis Energy public share offer has been heavily scaled back, with a cap of $5000 worth of shares set on general applications, the Government said.
Due to demand in the general offer, the broker firm offer was reduced by 20 per cent, with these shares re-allocated to the general offer.
7. Crime spree killer was on parole
The man who has admitted murdering Christchurch community support worker Amy Farrall, then attacking two female hitch-hikers on the West Coast was on parole at the time of his crime spree and had been out of prison only six months.
Aaron Rhys McDonald, 38, pleaded guilty to murdering Farrall at his second court appearance, via audio visual link (AVL), in the High Court at Christchurch this morning.
He also lost his name suppression and his identity can be revealed for the first time.
8. $1.4b Waterview Connection
Auckland's $1.4 billion Waterview Connection is under way, and by early 2017 will help provide drivers from Manukau to Albany with an alternative to State Highway 1 and the harbour bridge.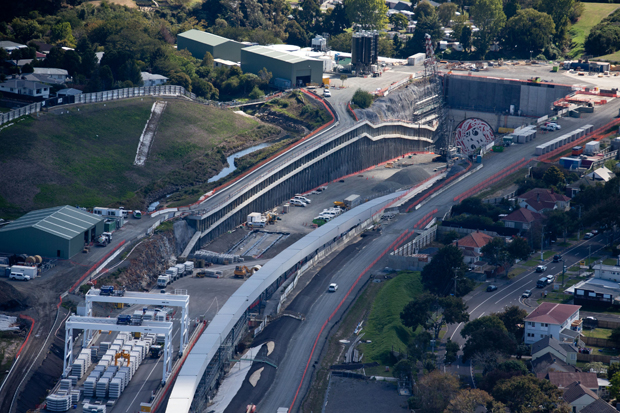 Photo / Richard Robinson

9. Flight MH370: Meet the man leading the hunt
The task has been described as impossible and only a week ago the world's media were mournfully saying the wreckage of the doomed Malaysia Airlines flight MH370 "may never be found".

Angus Houston. Photo / AAP

10. 'Cave' people first in for govt housing
'Cave' dwellers will officially get top priority for social housing under new rules that kicked in this week.
The Ministry of Social Development, which took over social housing allocation from Housing New Zealand on Monday, has posted detailed rules on its website which are far more transparent than HNZ ever was.
They include the first clear income and asset limits for social housing: net income after tax below $550.41 a week for single people and $846.78 for people with partners and/or children, and cash assets below $40,231.
- nzherald.co.nz, APNZ, AP, UK Independent