Traditional powhiri proves a hit with the Duchess of Cambridge at Government House.
A heavily tattooed and bare-bottomed Maori warrior left the Duchess of Cambridge grinning and proved an international hit with his key role in a welcoming ceremony for the royal couple at Government House in Wellington yesterday.
As baby Prince George was taken inside out of the chilly, windy conditions, all eyes were on another George at the traditional powhiri to William and Catherine.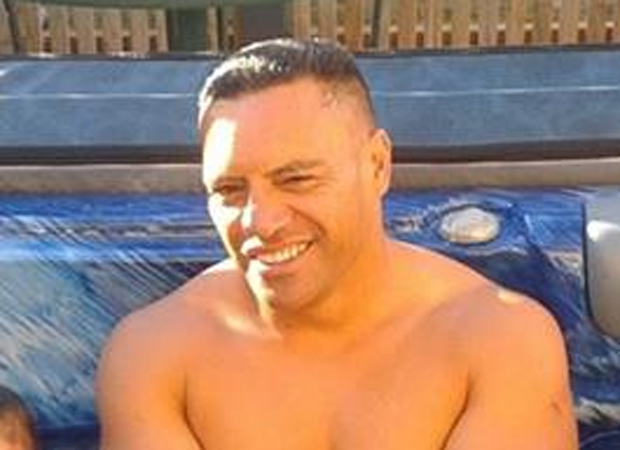 George Mana.
George Mana, a warrant officer in the Royal New Zealand Air Force, was the warrior who issued the wero, or challenge, to the Duke.
Video: Raw: Welcome to the Duke and Duchess
Holding a taiaha (spear) and looking menacing, he crouched cautiously before William to place a leaf on the ground - which the Duke picked up as a sign of peace.
Warrant Officer Mana's performance and costume - a flax skirt with a black thong underneath - proved to be a hit with Catherine, who acknowledged him with a smile.
Warrant Officer Mana, a Maori cultural adviser to the Chief of Air Force, lives in Palmerston North with his wife, Ngatasha - also understood to work for the air force - and their children. He is affiliated with Ngati Koroki Kahukura, which is centred near Cambridge in Waikato.
He is originally from Auckland and attended Hato Petera College, a Maori Catholic school in Northcote.
Kaumatua and cultural adviser Lewis Moeau, who stood with the Duke, said it was a stunning performance from one of the top leaders of the Defence Force kapa haka group.
"After the wero, he got to speak to the Duke and Duchess."
View photos of day one of the Royal Tour here: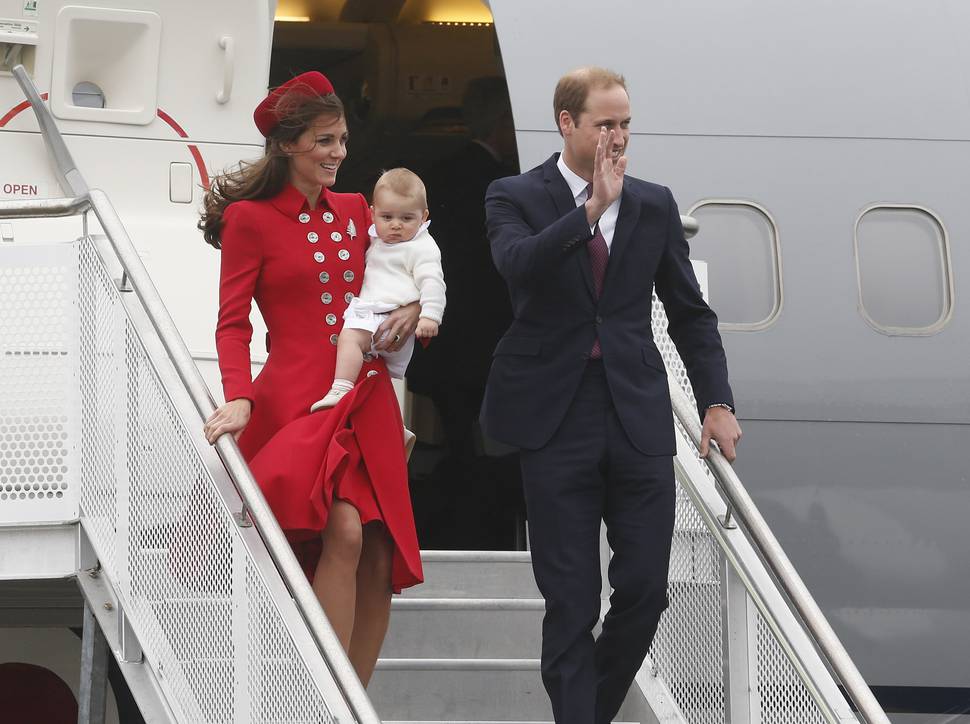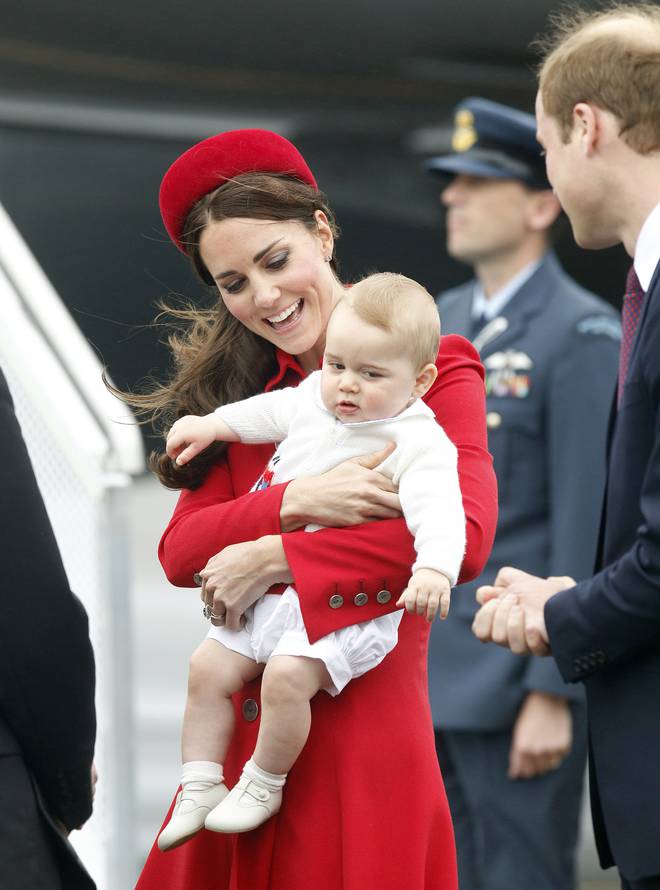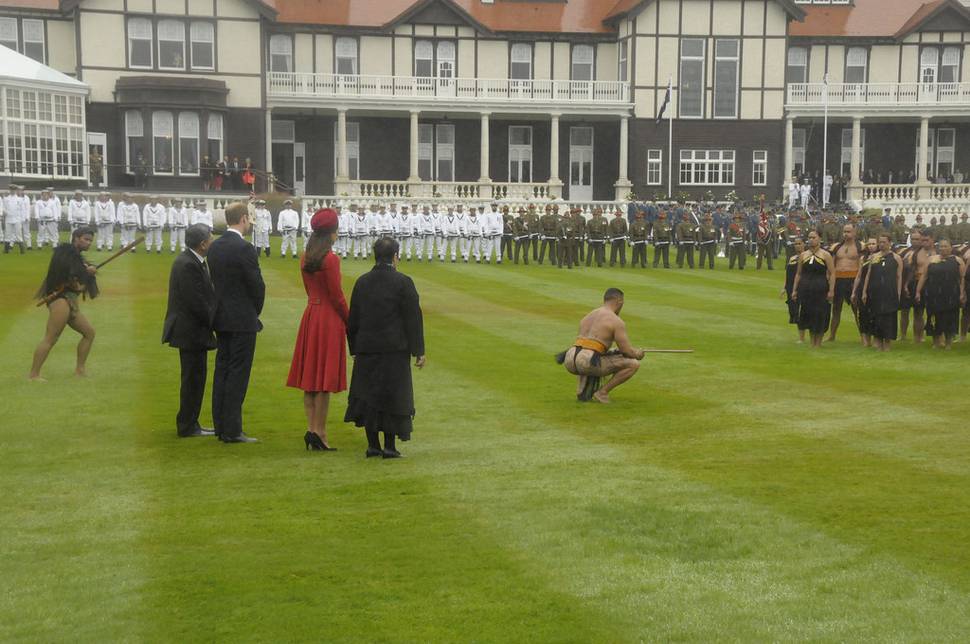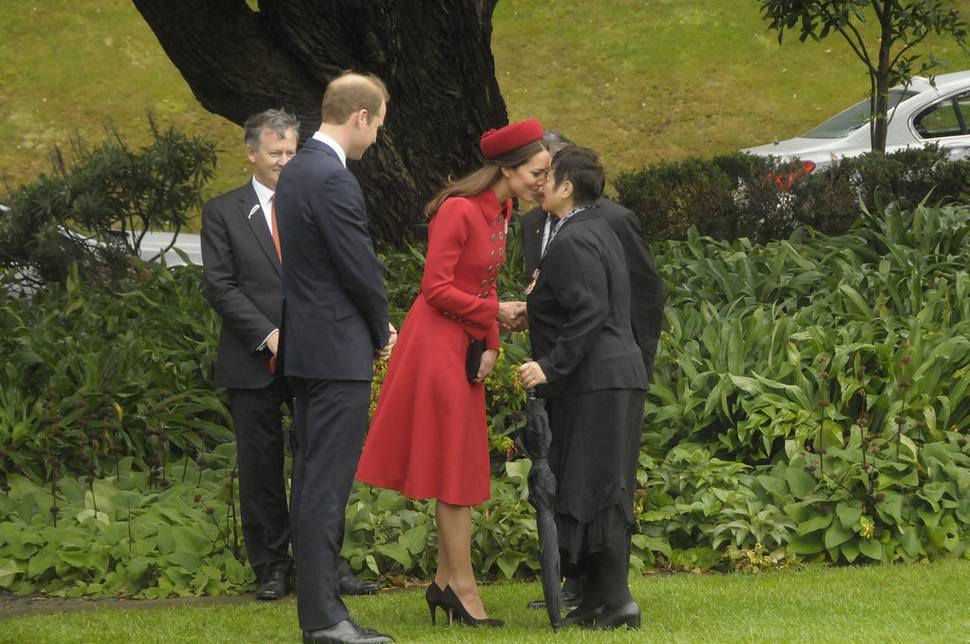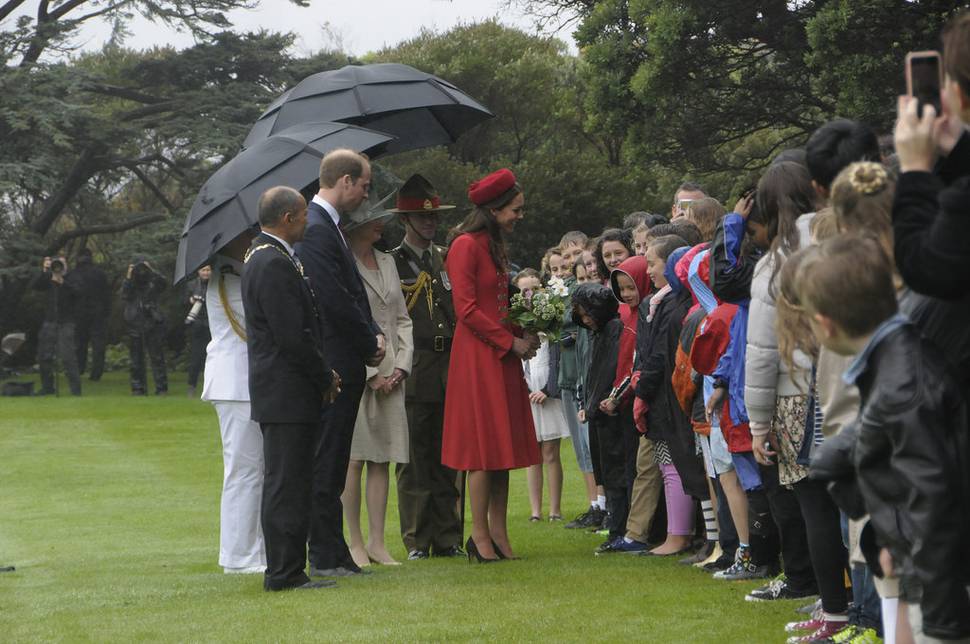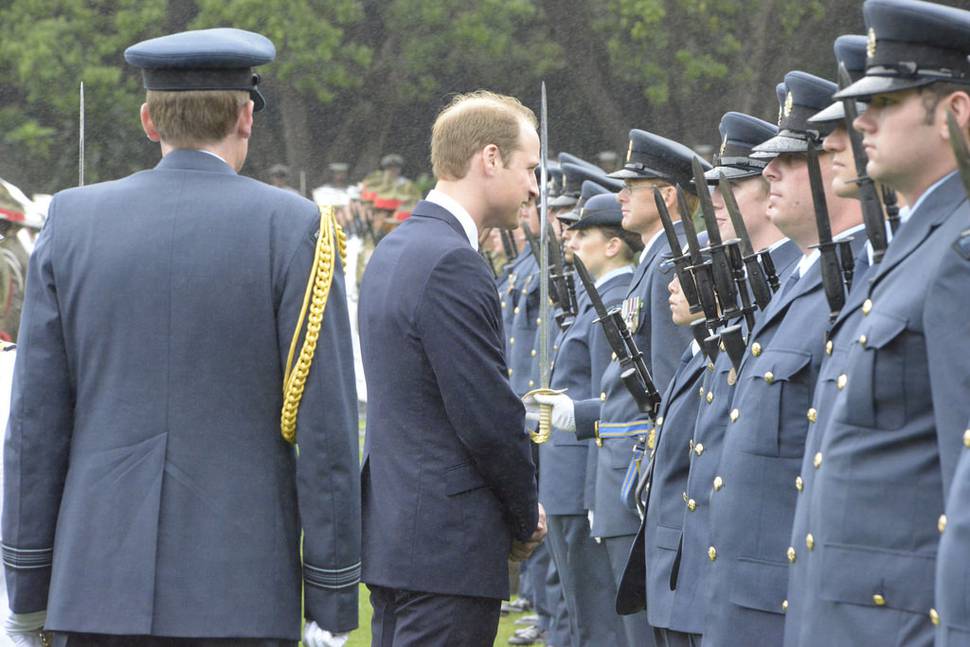 Warrant Officer Mana's tattoos would have been designed to acknowledge his family roots and tribal affiliations, Mr Moeau said.
The officer immediately became a sensation overseas, with international media running pictures and videos of his performance.
Video: Royal visit: UK tabloids fume
New Zealand officials organising next week's royal visit have rejected reports by British media that publicity for events during the tour gives a "manual for terrorists, nutters and fixated people hoping to harm them". The Duke and Duchess of Cambridge and their 8-month-old son Prince George will spend 10 days in New Zealand from Monday.
Mr Moeau said another cultural adviser, Hiria Hape, said the Duchess was very interested in the powhiri, given it was her first trip to the country.
"As soon as we got to Government House, Hiria said that the Duchess turned to her and said, 'I'm really looking forward to this welcome because I have never seen this.'
"She's very natural. She had no problems with the hongi and she was very lovely. But she was tiny - I could have wrapped one arm around her."
After the powhiri, the royal couple moved on to speak with students from Wellington's Rongotai College, who performed a haka, and pupils from Clyde Quay, Muritai and Petone Central Schools.
Kaya Nielsen, 11, gave Catherine a letter she had written.
"I just wrote to her, 'Good luck and I hope the weather doesn't ruin the letter and you look beautiful', which she did," Kaya said.
She completed her letter with a drawing of the family's names topped with crowns.
"She [Catherine] said that it was a wonderful picture and then she read the letter."
Ten-year-old Mia Murdoch gave the Duchess a bunch of pink and white flowers from her mother's garden.
"She asked me what my name was and if I chose the flowers that I gave her," Mia said.
Prince William also impressed the children, with 12-year-old Sally Bird describing him as "swish".
Meanwhile, the royals' visit has been compared to Prince Charles and Diana's tour Downunder in 1983.
As the Duke and Duchess walked off their plane yesterday, Prince George's outfit - all white - mirrored the outfit his father wore when he and his parents arrived in New Zealand in 1983.
The fact that Catherine disembarked holding her son was also noticeable, because in 1983, it was William's nanny, Barbara Barnes, who carried him out of the aircraft.
The royal couple arrived on an RNZAF Boeing 757 from Sydney. According to the Daily Mail, they flew to Sydney on a Qantas service from London, booking out the first-class cabin for them and their entourage.
They have a day off today.
In their next official engagement, tomorrow afternoon, they and Prince George will meet 10 families associated with Plunket.