Pacific Island Affairs Minister Hekia Parata yesterday presented the Prime Minister's Pacific Youth Awards to high-achieving young Pacific people. Herald reporter Ben Irwin spoke to the seven recipients, recognised for endeavours in leadership, creativity and new technologies to benefit others.
Manatu 'Ofa Mei Vailahi Fia
21, Inspiration Award
Manatu 'Ofa Mei Vailahi Fia has always had a heart for helping people and thanks to up to $5000 in prize money she'll be able to continue her work in her community.
The 21-year-old University of Otago student, who was born in Tonga, plans to use her prize money to cover travel costs to the Pacific for post-graduate research into mental illness in the Pacific community.
Ms Fia started university studying anatomy and social biology, but switched her focus to psychology after realising just how under-represented Pasifika people were in the field.
"Researching into it I found out just how high our Pacific mental illness rates are, especially for our young people," she said. "I thought, 'you know what? Maybe this is an area I can help with and contribute in'."
"I'm just so happy because it's my fourth year studying at uni and the first three years were a struggle trying to find something I really love doing," she said. "But I've always had a heart for helping people."
The prize money - up to $5000 - will help fund travel to the Pacific to look at mental health intervention programmes. Specifically, her research will focus on what is being done to help Pacific children.
"I've found a field that I'm definitely needed in," said Ms Fia. "We need more Pacific people in the clinical psychology field. It was just amazing how I stumbled upon it."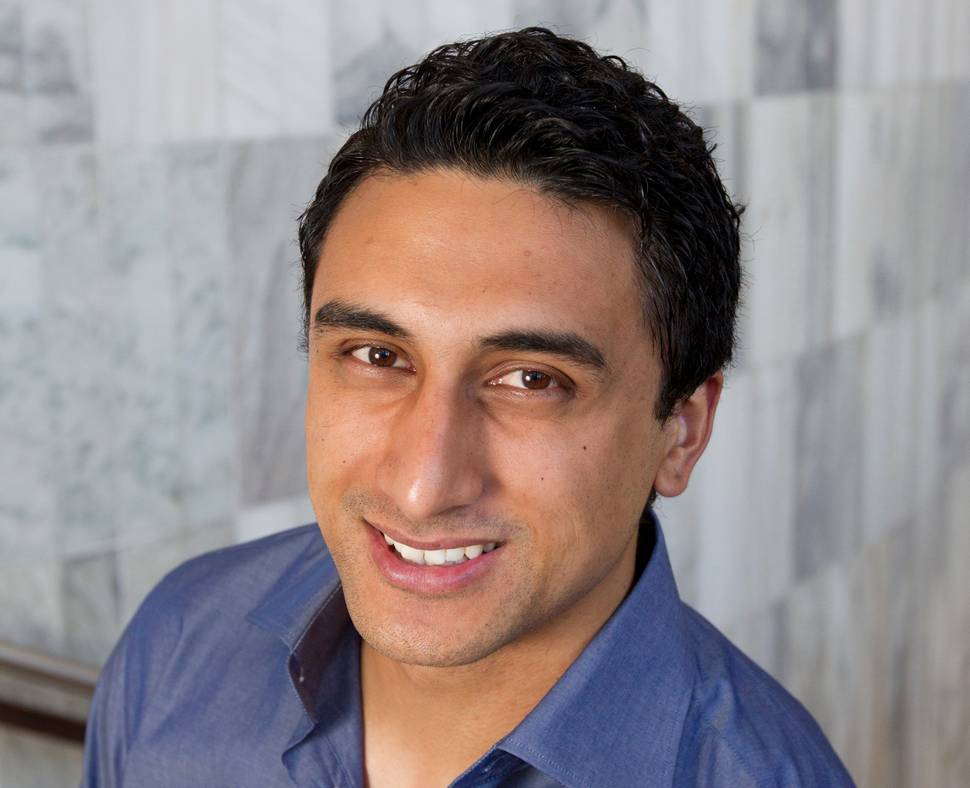 Aaron Unasa
22, Creativity Award
There are not many better places to learn about the film industry than at Miramar's Weta Workshop. As the winner of the Creativity Award, Aaron Unasa will get to do just that.
The 22-year-old, who dreams of working in the film industry, has been awarded a year's paid internship at the award-winning special effects and prop company.
"It's like making the All Blacks, it's huge. I know how tough it is to get into Weta Workshop, so I'm just over the moon about it," Mr Unasa said.
The former Auckland Grammar student was given the creativity award for his work promoting the importance of arts in the Pacific community.
Mr Unasa - who is of Samoan and Cook Island Maori heritage - works with arts collective The Roots, which aims to inspire and empower younger generations through arts-based community initiatives.
His recent work includes mentoring Auckland high school and primary age students in arts projects.
"It's really just getting them out there and being creative.
"I think it's important, especially for the Pacific community because there's not a lot of people out there really promoting it," he said.
"We try to promote it in a fun way so that people start to build a passion for it."
Mr Unasa graduated from the University of Auckland's Elam School of Fine Arts this year.
Edmond Fehoko
23, Inspiration Award
Edmond Fehoko, who was born in New Zealand and is of Tongan heritage, strongly believes in the importance of retaining cultural identity.
The 23-year-old works with church and youth groups to promote the values, beliefs and customs of Tongan culture.
The former Kelston Boys' student said many young Tongans who were born in New Zealand and grew up here struggle with cultural identity.
"Personally, for me, I think my Tongan identity kind of separates me," he said. "So having that and maintaining that Tongan-ness within me is what really classifies me as a Tongan living in a Western, multicultural society."
Mr Fehoko is doing a master's degree in social sciences at AUT University, researching the importance of maintaining cultural identity through cultural practices.
One of the many community projects he is involved in is kalapu kava Tonga, which are informal kava clubs run every Friday and Saturday night.
These are popular social gatherings of young males, including at-risk youth, where important social issues are discussed.
"It's a social activity medium where Tongans and every other Pacific Island nation come together to socialise," he said. "It's similar to a group of boys coming together at the pub, but having these kava clubs kind of reinforces the importance of maintaining Tongan practices even though we're in a different country."
Mary Tiumalu
22, Inspiration Award
Mary Tiumalu almost "crashed the car with excitement" when she found out she had won a Pacific Youth Award.
The 22-year-old - a fourth-year law and arts student at the University of Auckland - uses her skills and knowledge to help fellow Pasifika and Maori law students with their studies.
She is involved with the Pacific Island Law Students Association, as well as Polycation, a mentoring programme for Pasifika students at Auckland Girls Grammar, where she was previously deputy head girl.
Ms Tiumalu credits her family for giving her the support and drive to continue with her community work and studies.
"As cliched as it sounds, I kind of live through my parents' dreams - you know, the migrant dream. They've always taught me to strive for something that I really want and strive for my goals," she said.
"[They said] as long as you're enjoying what you do then that's success in itself. So hearing that from them is a huge motivation for me to pursue what I do and get involved as much as I possibly can to benefit not just myself but my wider community."
She received up to $5000 to go towards an overseas trip aimed at cultivating personal development.
Reina Vaai
24, Mobiles4Good Award
Reina Vaai wants to embrace the power of social media to tell the success stories of Pacific people.
With her $5000 in prize money, the 24-year-old plans to create a mini-documentary series using Facebook and YouTube that "brings to life the untold stories of our generation".
"Obviously social media plays a huge role in society today. It not only reaches a huge audience, but I think it also has the power to communicate on lots of different levels.
"It has the power to engage with young people and old people, so I just saw it as a really good communication tool."
Over the years Ms Vaai has worked with low-decile primary schools, Women's Refuge and the City Mission, as well as extensively with her own church.
She said her community-mindedness was developed through her upbringing.
"When I started high school I was one of the only Pacific people in my class and as I got older I just felt like a brown face in a white crowd," she said.
"And then coming back to my home in Manurewa, it just felt like two completely different worlds.
"And I felt like what a great position I'm in to make a difference. To not only dispel stereotypes in high school but also use what I've learned in that environment to help young Pacific people."
Ann-Helen Rasmussen
24, Leadership Award
Ann-Helen Rasmussen has a lot on her plate.
She's completing an undergraduate bachelor of education degree at the University of Auckland, mentoring fellow students and is a Sunday School teacher and sports camp organiser for her church.
She's also an Auckland netball representative, the 2013 captain of the College Rifles premier team and a member of the Northern Mystics team that competes in the ANZ transtasman competition.
To top it off, she's recently accepted a place in the education honours programme for next year.
"I've been really blessed and it does stem from really supportive parents."
As the youngest of seven children, Ms Rasmussen has never had to go far for support and inspiration.
"Mum and Dad have been a major part of my life, coming from Samoa and providing opportunities to better myself, and that goes for my sisters and brothers also."
Her passion lies in examining factors that cause Pasifika under-achievement in education in New Zealand and in the Pacific.
"Hopefully I can make a difference to provide new insights into what can actually make the difference."
Elizabeth Moli
24, Inspiration Award
After studying law and arts at Waikato University, Elizabeth Moli left to work at the Pacific Island Community Trust in Tauranga in 2011, seeing it as an opportunity to help in her community.
This year she moved into an outpatient support and advocacy role in which she helps Pacific patients with their needs.
Ms Moli - who is of Samoan heritage - has also become deeply involved in volunteer and community work.
She volunteers fortnightly at the Community Law Centre in Tauranga and is part of a Pacific Advisory Group to the Bay of Plenty District Health Board.
"There's not many people my age interested in helping the community, I guess. I just feel that with the skills I have, if I can use them to improve the community, then why not?"
She also volunteers at her church, using her legal skills to help families with immigration applications.
"My passion is to help people in general," Ms Moli said.