There's no reason to put off a holiday break in Christchurch, writes Alexia Santamaria.
For those who don't live there, it's easy to write Christchurch off as a city still in recovery, not somewhere to visit "just yet". But on a recent trip, we discovered there's plenty of reason to go right now, especially if you have kids. Even if it's on the way to Banks Peninsula or Hanmer Springs, it's worth staying a night, or more.
Eat
Families are spoiled for choice in Christchurch when it comes to food.
C1 Espresso is a huge hit with kids. An old post office, it still has the pneumatic tubes used for shooting the mail around the building — but now they are used to deliver food to customers. Place your order at the counter and wait for the whoosh followed by a clunk as a steel tube arrives at the end with your order. Our boys loved checking the tube for their name and twisting their cylinder open to reveal sliders and curly fries.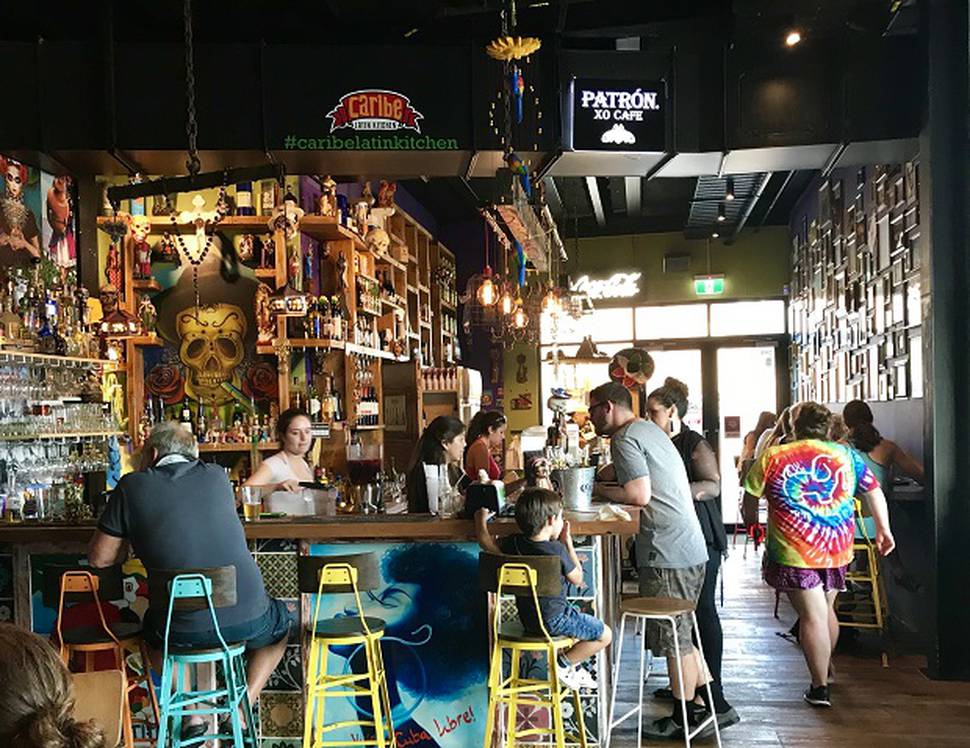 We went to Little High Eatery and were surprised to struggle to get a table on a Tuesday night. It's an upmarket food court in theory, but that description doesn't really do it justice. The fare is great, with wood-fired pizzas, bao, dumplings, burgers, ramen, Brazilian and Caribbean fare, Thai and other popular modern favourites. The fit-out is fabulous and there's a large outdoor dining area. We loved the cocktails and the wide variety of craft beer available from multiple vendors.
Play
Margaret Mahy playground has to be the best playground in the country. It's huge and kids are kept busy with in-ground trampolines, water features, a flying fox, great slides, swings and huge climbing frames. We've heard adults make use of it too sometimes; would be hard to resist after a couple of cocktails.
Imagination Station was our boys' dream come true. Tables with huge pits of Lego in the middle and endless possibilities to create. We came in just for a casual play, but you can do classes and courses using computers and other Lego technology.
The new City Putt and Cruise is a very recently opened mini golf course in the city. Mini golf is always fun, but this one pays homage to pre-earthquake Christchurch by incorporating parts of buildings that collapsed, and naming holes after Christchurch icons — such as the Bridge of Remembrance.
Get an adrenaline fix
Christchurch Adventure Park has just reopened after last year's Port Hill fires and their zipline is the longest in New Zealand. It's a bit pricier than other Christchurch family activities but truly worth every cent for the panoramic views and adrenaline rush. The harnesses are really comfortable and the guides do the "releasing" so you don't have to make that call to step out into the ether. There are four lines and the longest is just over a kilometre; at the highest point it's 150m over the forest. Our 11-year-old and I just loved it, but for younger kids the chairlift is fun too.
You can also hire bikes and ride around the excellent mountain biking trails. The whole thing is a very professional and well run operation, with extremely helpful and kind staff (always good when you are 100m up, and have your life in their hands!)
Discover
Christchurch is such a great city for families because around every corner there's some thing fun to discover. Gap Filler has been wonderful at inserting pockets of fun in unexpected places since the earthquake, and our kids couldn't believe their luck when we stumbled across Super Street Arcade, a giant old-school joystick just two minutes from our funky hotel, Breakfree on Cashel. Even more so when they realised that playing on it and jumping on the giant buttons meant they activated a real-time game of "spacies" on the huge screen on the building across the road.
Dance O Mat is another really popular Gap Filler project. It's a huge outdoor disco floor that can be connected to your phone or mp3 player so you can play 30 minutes of your favourite tunes and bust out your best moves with your mates.
We would highly recommend getting a tram day pass as we did; it's a great way to orientate yourself and hop on and off as you see something interesting. There's beautiful street art around every corner, random fun installations like hilarious sofas made from AstroTurf and crazy mirrors that distort your image. We all felt as if we were on a constant urban adventure, discovering quirky fun wherever we went.
If you have kids who are interested in the earthquake — and capable of dealing with the emotional side of it — Quake City is an amazing museum dedicated to every aspect of the 2011 life-changing natural disaster, and its impact on the city. It includes objects like the spire of Christchurch Cathedral and the clocks from the former railway station plus models, images and videos. It's a fascinating insight and very well put together.
On the same sad subject, the new Canterbury Earthquake National Memorial by the river is both a beautiful, and incredibly emotional, experience. Make sure you leave enough time to go and sit by the water afterwards as seeing all those names and some tributes from family members of the deceased is not easy and requires some time for reflection and processing.
FACT BOX
GETTING THERE
Air New Zealand and Jetstar fly to Christchurch several times every day.
STAYING THERE
Breakfree on Cashel is a fun, modern hotel which is perfect for families, and centrally located to all major activities. It's easy to walk to a number of fantastic places to eat. breakfreeoncashel.nz
DETAILS
christchurchnz.com