Now while we have all seen the Audi Sport Quattro concept car, the company has found an excuse to dust it off, give it a fresh coat of paint and re-reveal it as a new concept at the Consumer Electronics Show (CES) in Las Vegas this week.
While we wouldn't have thought it possible to make the Sport Quattro concept any cooler than it already was, Audi has found a way - lasers.
Yes, that's right, Audi has mounted lasers on the Sport Quattro. Before you are overcome with visions of disintegrating people who speed up for passing lanes or leave their indicator on, you should know that these are laser headlights we are talking about. Not death rays.
While a death ray would be exceptionally cool, Audi's new laser headlights on the Sport Quattro Laserlight concept are undeniably awesome as well. The dual headlights combine matrix LED and laser light technologies. The powerful laser diodes are smaller than LED diodes - only a few microns in diameter.
Illuminating the road for a distance of nearly 500m, the laser high-beam light has twice the lighting range and three times the luminosity of LED high-beam lights. Lasers. Yet another reason Audi needs to make the Sport Quattro a reality.
We are the world
*A British man was arrested after he was recorded driving along a motorway with his hands behind his head. Richard Newton was fined the equivalent of $2000 and sentenced
to 100 hours of community service. He argued he was fully in control of his vehicle while guiding it around a corner with his knees.
*A New York man was pleasantly surprised when a stranger stopped to help him clear the snow off his car. He was not quite so pleasantly surprised when the man pulled out a gun, robbed him and stole his car. Genero Placenia was found by police ''in the basement of a laundromat with most of his clothes off''.
Buckle up the Bugatti way
If you really like a particular brand of car you may like to wear clothing bearing its logo. A cap or T-shirt, for example. You may even actually own the car as well. Although if that car brand happens to be Bugatti that is pretty unlikely.
But never fear, because now there is a way to show your love for Bugatti without having to splash out a couple of million on a Veyron. Two things you should know, though: one,
it is a belt buckle and two, it costs $100,000.
To be fair, the Calibre R22 Bugatti Edition is one hell of a belt buckle. A fully mechanical buckle, the R22's mechanism uses flow-guiding wheels that are incorporated into the teeth of the gear system to provide a click-free click and minimal friction.
There are five gears in total that allow the fine-tuning calibration of the belt from 0mm to 22mm. A rolling click calibration lock complication, a vertical rotating friction-controlled pin and a mechanically leveraged belt insertion clip all demonstrate the incredible mechanical savoir-faire that is hiding under the smoked sapphire crystals and Cotes de Geneve decoration. So there you go.
The initial run of 11 white-gold buckles are sold out, as are the second run of 11 rose-gold buckles. The third run buckles will be cheaper because they are ''only going to be made out of titanium''. At about $70,000 they'll be a bargain.

Something to go really mad about
Think that British company Bowler has the ''Insane Offroad Rally Land Rover'' market cornered?
Think again, because the equally British company Milner has something to say about that.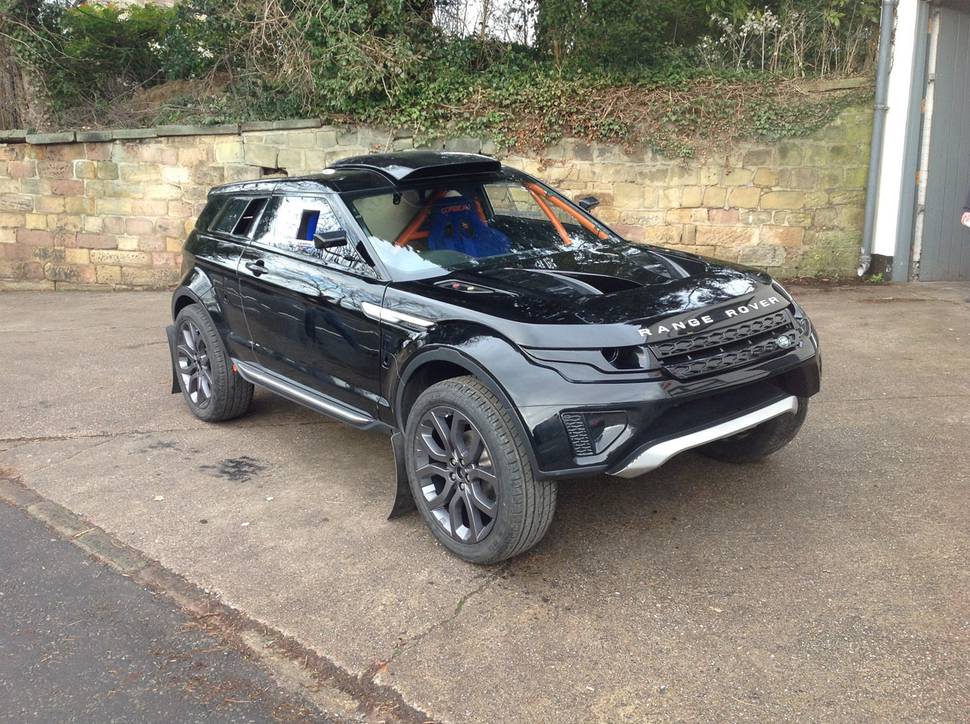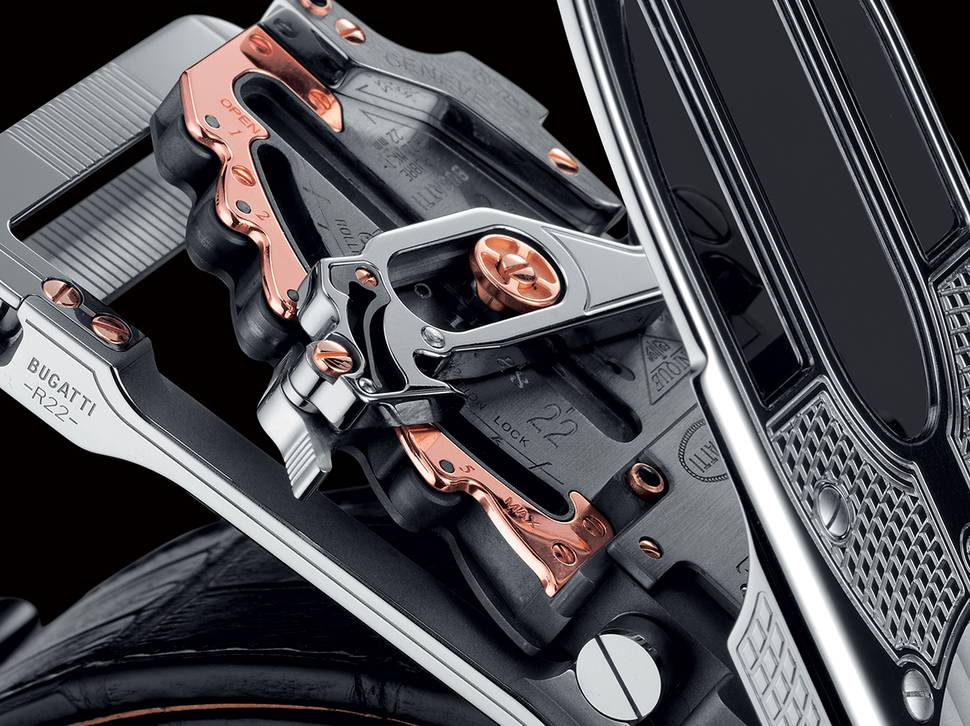 The ''something'' in this case is the rather extraordinary Milner LRM-1, a vehicle that looks a little like a Range Rover Evoque and a lot like a big bundle of insanity strapped into a small package.
Packing Land Rover's 5-litre supercharged V8 in a mid-engined bespoke chassis, the LRM-1 also boasts a six-speed sequential transmission and custom diffs.
The LRM-1 is on sale now, and can be purchased either as a turn-key car or a kit, depending on the depth of your madness.
Hippie fave may flower after all
Last year The Good Oil told you of the staggeringly ancient VW Kombi van's imminent
demise. But now it seems that may not happen.
On the last day of 2013 the Kombi finally wheezed to a halt after 56 years of production
in Brazil. In 2005 a water-cooled 1.4-litre inline four-cylinder engine replaced the 1.2-litre air-cooled boxer four, but other than that very little had changed since the days they were used by hippies to transport free love and facial hair throughout the world.
Safety regulations finally stopped the old rattler in its tracks, with the Kombi needing
ABS brakes and airbags to remain legal.
But now it seems the Kombi Last Edition (pictured) may not be the last at all, as the Brazilian Government is considering granting the Kombi an exemption from the safety
regulations, reasoning that it was designed before the advent of airbags and ABS, so it
must be cool, right? But it wasn't invented before advent of death and mangled limbs, and there's no exemption for that.
Number Crunching
84 MILLION New cars made globally in 2013.
113,117 CARS New vehicles registered in New Zealand in 2013.
0 HOVER CARS None have been made or registered.
1YEAR Until the Back To The Future 2 prediction of hover cars comes true.