Address:
371 Remuera Rd, Remuera
Phone:
(09) 520 2900
Online:
remueralocal.co.nz
Open:
Sat 8am-11pm, Sun 8am-3pm, Mon/Tues 7.30am-4pm, Wed-Fri 7.30am-11pm
We spent:
$57.50 for two adults and two kids
SET UP & SITE
Just around the corner from a large shoppers' carpark, Remuera Local demands little in the way of pedestrian effort. The cafe divides into two discrete sections at the front and back of the longish, narrowish room divided by the bar area. There are more seats at the back and, on the day we went, it was the more heavily populated section, but the front is where the natural light is, and it seems the more attractive proposition. The decor is conservative and the music is easy. Jewel's inoffensive classic, Foolish Games, was playing when we first arrived and before we left Bette Midler's The Rose also got an airing.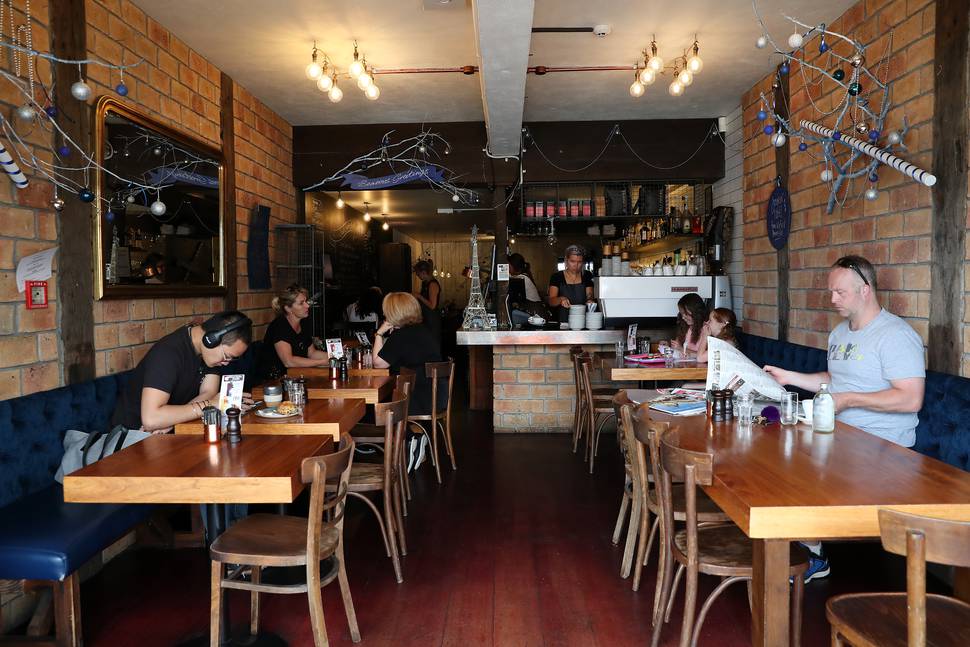 SUSTENANCE & SWILL
The menu is more or less what you would expect from a Sunday brunch at your wealthy Remuera aunt's place. There's nothing particularly challenging there, definitely nothing that would make a regular furrow his brow and say to the waiter, for instance, "Is that a type of vegetable?" At the cafe's high end is the Remuera fry, which at $26 was unorderable, but at the low end is the avocado and poached egg on ciabatta, which at $9.50 seems like it might be the greatest bargain in Auckland brunchdom. It compelled me. It wasn't huge, obviously, but neither was it making any attempt to justify its extremely reasonable price tag by cutting corners. The avocado was thick on the also-thick ciabatta and the egg was a perfect poach, the yolk opening cleanly and brightly. My wife ordered the vege scramble ($18) of courgette, mushroom, tomato and feta in a pile of greasy scrambled eggs next to a pile of leafy greens. Everything was more or less as expected, which is sometimes all you want from a brunch.
SERVICE & OTHER STUFF
We sat reasonably near the counter and staff seemed to know a good number of the punters, as you would expect from a cafe so sure of its place in the community that it puts "Local" in its name. The staff were all wonderful and friendly. One stopped to have a chat with our children, who never talk to anyone except us. It's the type of place you can imagine wanting to come to every weekend, if you live around the corner. Not because you find it exciting but because you don't.