Address:
228 Orakei Rd, Orakei
Phone:
(09) 522 9503
Website:
Open:
Mon-Tue: 7.30am-4pm. Wed-Fri, Sat-Sun: 7.30am-late.
Cost:
$42.50 for three.
Book online
SET UP & SITE
The newish and quite cool development known as Orakei Bay Village, of which Ampersand is part, has arguably the world's worst carpark, both in terms of design and size, which its developers probably justified by pointing out it's right next to the Orakei train station, but if you're driving it's no fun at all. There are a few more parks around the corner by the train station, but they're already popular with train users. The cafe itself is big,
lively and open inside, heavy on the concrete and that industrial feel. Outside, it's got a beautiful view out over the train station and to the waters of Orakei.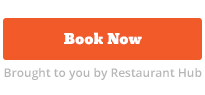 SUSTENANCE & SWILL
A friend who arrived before us texted to say, "The menu is bangin'", by which he meant, "very good", and he was right. Menu items considered by our party included a Colombian corn cake ($19), a breakfast ramen ($19), a smoked trevally and potato omelette ($19) - thoughtful, interesting dishes that make you feel that you're in the hands of somebody who really knows food, which you are. The chef behind Ampersand is the much-celebrated Mikey Newlands, whose last gig was in charge of southern Auckland's leading fine-dining restaurant, Bracu. However, there is only one sure way I know of to benchmark a brunch spot and that's by eating their big breakfast option - bacon, eggs, hash browns, sausage etc. Ampersand's version ($23), simply described on the menu by a list of its constituent parts - glazed free-range bacon, house kransky, fried eggs, field mushrooms, waffle hash - was elegantly presented, perfectly cooked and off-kilter enough, with the waffle-iron cooked hash brown and the sweet bacon, that it felt as if I was getting something quite special. My wife had the cheeseburger ($22), which was a high, handsome pile of bread and tasty meat, overflowing with cheese. We debated whether it was a brunch dish, but who cares?
SERVICE & OTHER STUFF
The last thing you want to see when you're out for a nice brunch with your wife and friends, enjoying the early winter sunshine and feeling good about life, is some poor, low-paid service worker being publicly humiliated by some poor, low-paid supervisor for some minor transgression such as the coffee not being hot enough. The correct heat of a good coffee is open to interpretation, but the sour taste of human humiliation is not. The service was otherwise good.