If you're going to go skiing in Canada you might as well hit the slopes with an Olympic legend, as Dylan Cleaver found out.
She swished this way and that, that way and this, all with the effortless grace that suggested she'd been pulled from her mother's womb wearing boots, skis and Gore-Tex.
The woman was 74, however, and I'm not, so how hard could it be to keep up, to mimic those turns, to follow, for a few minutes at least, in the tracks of an Olympic legend?
Quite difficult as it turns out. But Nancy Greene was nothing if not patient. The darling of the 1968 Grenoble Winter Olympics and Canada's female athlete of the 20th century is also a British Columbian senator, but Sun Peaks resort — where she is director of skiing — is her favourite office and she's happy to show me around.
And if she's happy to do that, then I'm happy to (try to) tag along.
Sun Peaks is a resort based around three peaks — Mt Tod, Mt Morrisey and Sundance Mountain — which funnel into a ski-in, ski-out resort. A little north of Kamloops in the British Columbian interior, the field has the second-largest ski area in Canada, behind only the Whistler Blackcomb behemoth.
Talk to those who come here often and they'll tell you the dryer, lighter snow more than makes up for the fact that their bigger, more gaudy BC brother has more chairlifts and restaurants.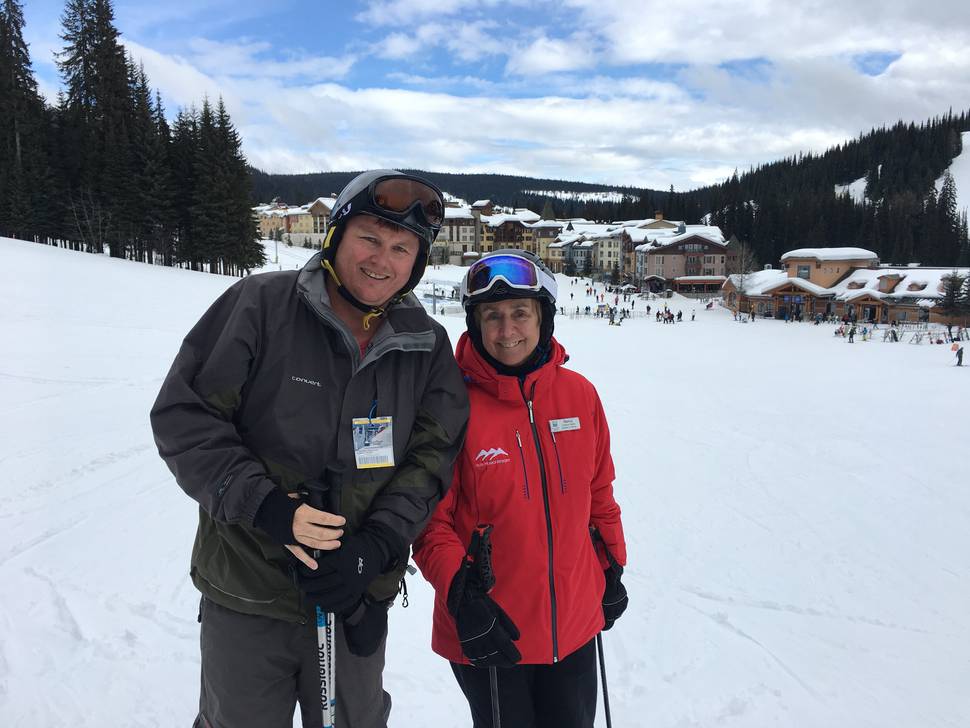 It's a family-oriented resort and great thought has been given to the layout, so no matter what ability you are, there is a stress-free way down from the top of all six chairs.
Which is not to say thrillseekers will be disappointed. With runs like Tighten Yer Boots, Intimidator, Agitator and In Tatters, there's plenty of opportunity to swap war stories later in the evening.
Perhaps the most family friendly feature is an area at the top of Mt Morrissey called The Sticks, which is introductory level skiing through glades. A couple of nice runs through there and your kids will be hooked on the sport for life.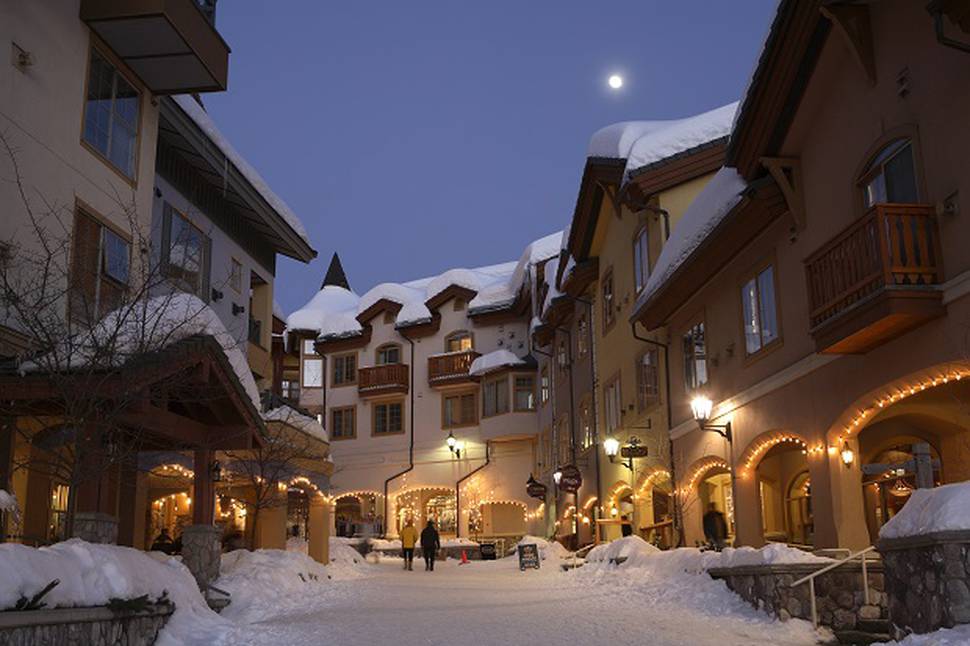 Which brings me back to Greene. Her parents were pioneering members of the Red Mountain ski club near the US border and she has been skiing since she was 3. After the heroics of Grenoble 68, she married national ski coach Al Raine and they were one of the first couples to recognise the potential of Whistler Blackcomb and in the 80s developed a hotel in what was then a tiny village.
In the 90s they turned their attention inland to Sun Peaks and built the Nancy Greene Cahilty Lodge, which remains their home today.
Like anybody who does something for long enough, Miss Greene's feeling for snow enables her to cut through the jargon, tell you what you're doing wrong and go a long way to fixing it all in the space of a couple of hours.
"Relax your arms, they're making your upper body too stiff. Feel the turns through the balls of your feet. Tune into your feet."
Before long she'd altered my turns from predominantly skid turns (practised in part out of fear because they not only change direction but slow you down) to edge turns, where you let the shaped-ski technology do all the work for you.
I'd like to say it's changed my life but the reality is that by the time I next hit the mountain I'll probably slip back into bad habits.
Anyone who visits the mountain has a chance to ski with her if she's in residence, as she takes guided tours. If she's not in, there are still a number of hosts happy to show you every nook and cranny of the mountain. It was my good fortune that on my first day a man from the local tourist office, Kyle Taylor, also had time to spare, showing me how the trails and chairs connected the peaks, so I could maximise my short time there.
He was also happy to show me the compact town and laidback nightlife. Sun Peaks is no Whistler in terms of heaving bars and clubs, but it doesn't try to be.
The liveliest bar is Bottoms, which screens the ubiquitous hockey games — the Vancouver Canucks are the most popular team to support — but there are other nearby choices.
Voyageur Bistro serves up seasonal dishes that pay homage to local ingredients the early traders in the area would have used, like bannock and bison.
It was at Voyageurs I met a local legend who hadn't met a living thing he hadn't managed to trap, catch or wrestle. He liked bear stew, ice fishing, hockey and frozen Jagermeister.
He seemed like someone who was good to be around … if you were human.
He also seemed really Canadian. Where other resorts have a shamelessly international feel, there is no mistaking where you are when you're at Sun Peaks, and there's nothing wrong with that.
O Canada, and all that.
Sun Peaks facts and fondue:
1730ha
of skiable terrain,Canada's second-largest resort
12
lifts
135
skitrails, including 16 gladed areas
6m
of annual snowfall (dry powder)
37km
of groomed Nordic trails
FONDUE!
On Thursday evenings, ride the chair to Sunburst Lodge where you will gorge yourself and listen to live music, before skiing back down with the aid of headlamps and guides. Totally cheesy.
SUMMER:
Golf, mountainbiking trails, hiking, bears — Sun Peaks attracts more visitors in the summer months.
Checklist
GETTING THERE
Air New Zealand flies direct from Auckland to Vancouver with one-way Economy Class fares from $1079.
DETAILS
sunpeaksresort.com