Actor, comedian and super dad Marlon Wayans publically shared his love and support for his lesbian daughter, Amai Zachary, on Instagram; which then lead him to defend her sexuality from homophobic trolls.
The White Chicks (2004) actor praised his 19-year-old daughter in a heartwarming Instagram post celebrating Pride Month.
Wayans posted a photo of Amai sitting down in the background and the foreground of the photo shows the sole of a pair of Vans shoes which were painted to resemble the rainbow pride flag.
"Happy pride to my pride and joy," he wrote. "I wouldn't change one effing thing about you. Love you to the moon around the sun through the galaxies and back again."
The post received more than 140,000 likes as well as thousands of both positive and negative comments about his daughter's sexuality.
One comment read, "She's not old enough to understand what that's really all about. You have the power to change lives Bro, don't teach her that."
Wayans did not hesitate to respond to the comment and defend his daughter and her sexuality choices.
The proud dad replied to the saying: "Shes 19. She's who she is until or until she doesn't choose different. love her for her not what I want her to be [sic]."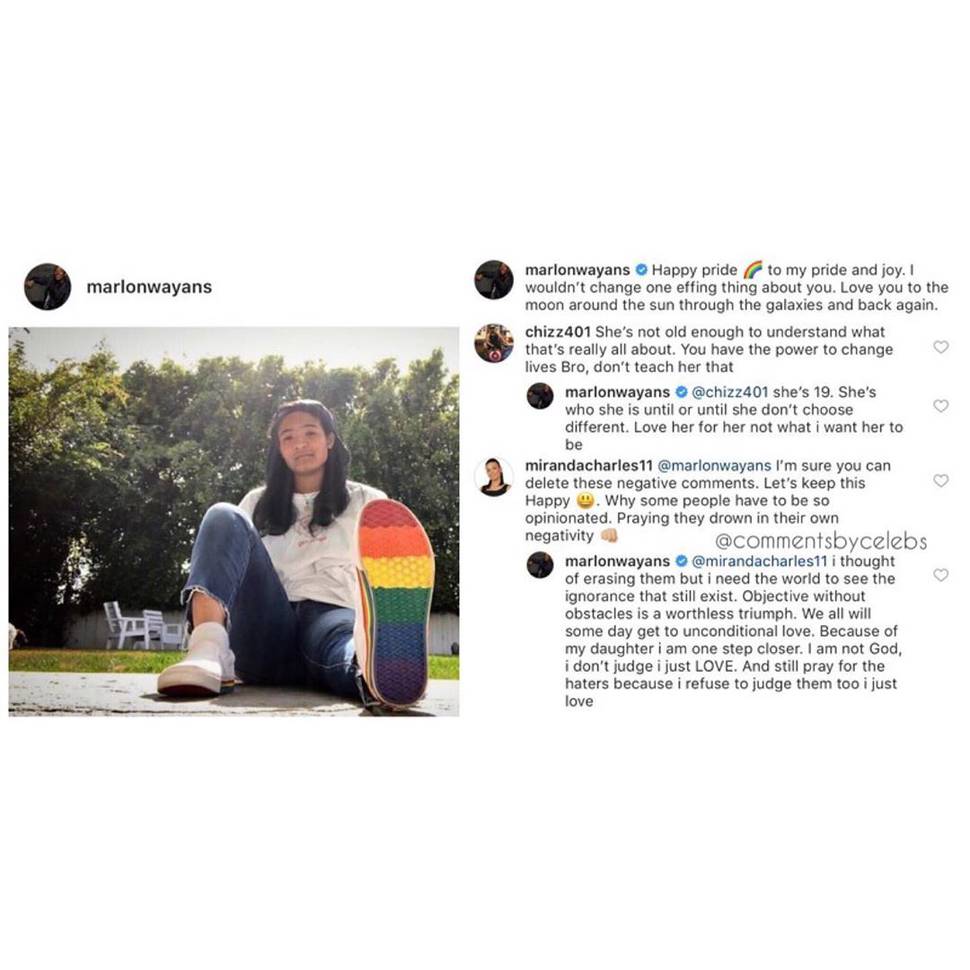 Although Wayans' followers encouraged him to delete the comments, the actor explained in his reply that he wanted to keep the comments on his profile for a very important reason.
He wrote, "I thought of erasing them but I need the world to see the ignorance that still exists. Objective without obstacles is a worthless triumph. We all will someday get to unconditional love. Because of my daughter, I am one step closer. I am not God, I don't judge I just LOVE. And still pray for the haters because I refuse to judge them too I just love."
Wayans has shared a number of Instagram posts in the past that praise his daughter and their family.
A number of other celebrities have shown their support for pride month and the LGBTQ community. Taylor Swift shared a picture of a letter she wrote to her senator encouraging him to vote in favour of the Equality Act.
She said of anti-LGBTQ "For American citizens to be denied jobs or housing based on who they love or how they identify, in my opinion, is un-American and cruel."