In a number of Pacific nations, "vai" means water. In Vai, it's the name that connects eight women across eight separate chapters.
In each one, the character is played by an indigenous actress from the seven countries depicted: Fiji, Tonga, Solomon Islands, Kuki Airani (Cook Islands), Samoa, Niue and Aotearoa. From age 7 to 80, one lifetime is constructed as Vai navigates a journey of displacement and reconnection to culture – all tied together by the ocean.
"She represents, both in name and also the image system through the film, water, and the fact that the ocean holds us all, and is our highways, and is our connector – not something that divides us," says producer Kerry Warkia.
"That came out in terms of the themes that we wanted to discuss and talk about – people leaving, people staying, people coming home, people empowering others to go; all of that stuff, and what that looked like. That was a really complicated thing for lots of different Pacific women."
Vai is a sister film to Waru, the critically acclaimed 2017 feature film produced by Warkia and Kiel McNaughton through their company Brown Sugar Apple Grunt. Adopting the same framework as Waru, each story in Vai is written and directed by a female Pasifika film-maker from the country in which that respective short is set, and each segment is filmed in one captivating, continuous take.
But where Waru looked at the ripple effect of a tragedy on a small community, Vai uses the structure of one lifetime to reflect on cultural ties and the relationships between different generations of women.
"That came through quite strong when we started talking of our own lives, and the women that have influenced us," says Warkia.
Warkia and McNaughton began pitching ideas for Vai to the New Zealand Film Commission just one month after Waru's release in October 2017. By January 2018, they were applying for funding, and in April, the pair contacted female Pasifika film-makers who were on their radar and called for submissions.
Once they had whittled down their team to nine writer-directors, the group headed on a five-day writers' retreat to Waiheke Island, turning over the first draft of the script by the end. Film-maker and lecturer Marina Alofagia McCartney, who created the Samoa segment, says there was a strange harmony to the writing process, with each film-maker organically choosing an age at which they wanted to tell Vai's story.
"It all fell into place," she says. "Not to say that it wasn't challenging – when you're exploring themes that are so personal to you, you have to dig deep – but we were really lucky that we had producers who held that space for us, and made sure it was culturally safe for us to explore those things."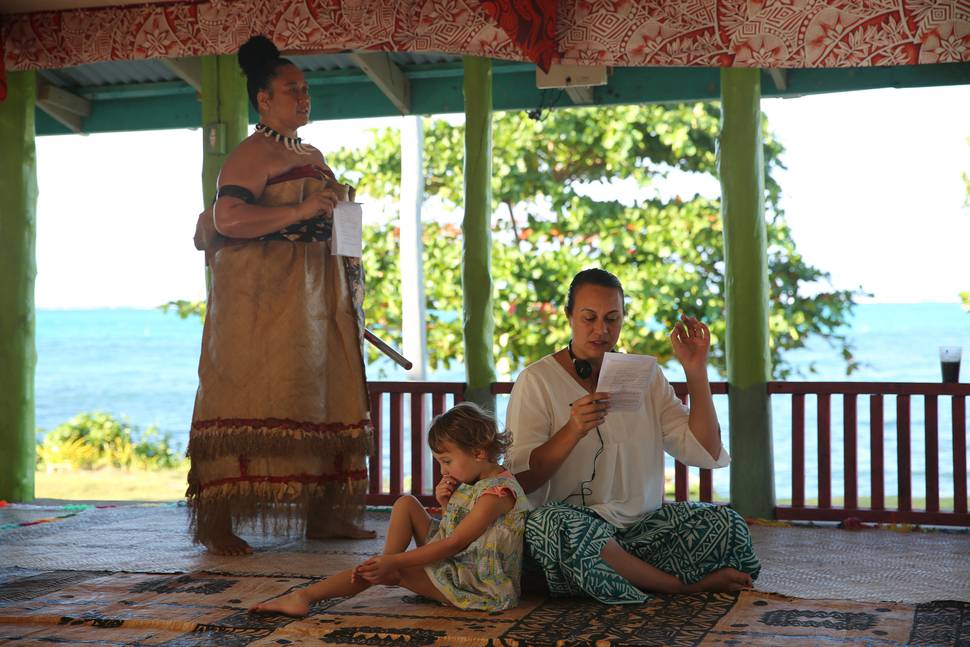 "It was intense in life-changing ways and eye-opening ways," says Warkia. "Going deeper into the spirit of collaboration and learning about the power of that, and how that could elevate everyone.
"It's a very Pacific and indigenous way of working, with real and true collaboration. But what the vignettes allow them each to do – and because they all whakapapa to those islands – is to be individuals."
In McCartney's segment, Vai, 40, returns to Samoa for an important event but is confronted with discomfort and frustration as she struggles to prepare for a traditional cultural performance. McCartney says the one-shot technique provided a unique creative challenge, forcing the writers to boil down their ideas to a singular moment.
"You're really directing on the page – you're having to think about what's realistic," she says. "You're trying to capture a moment in their life which may seem insignificant to some, but it will change the character, and that determines her life from there.
"In my particular piece, it's really about her reconnecting mind, body and soul, and we see that through her believing that her ancestors are with her, and also doing that through the ritual of dance."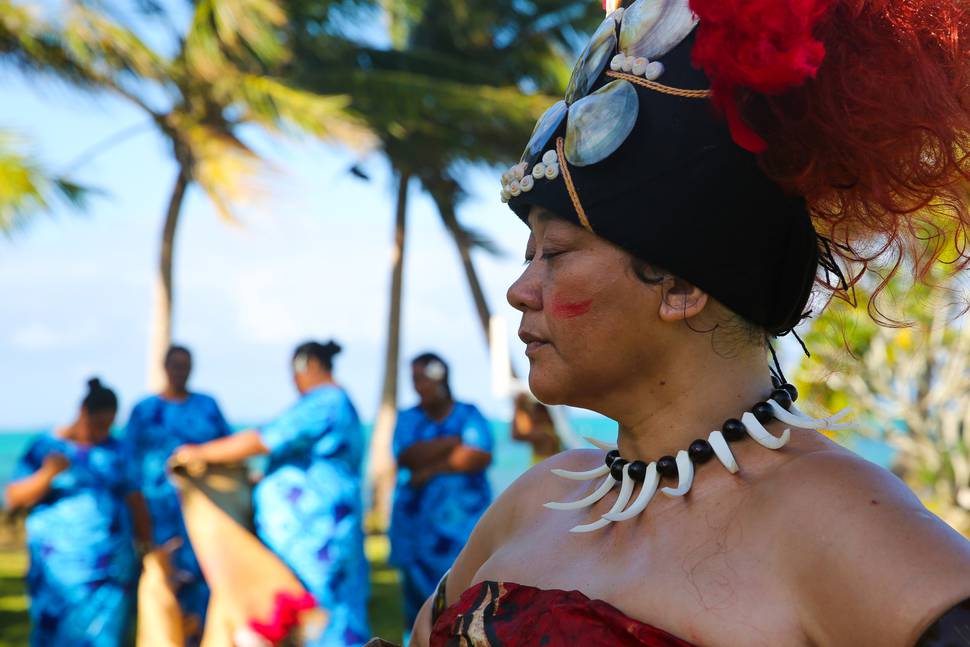 In the segment, Vai's performance grows in strength and confidence as she begins to see her ancestors alongside her. It's a moment of extraordinary emotional power, and it represents McCartney's own reflections on Pacific spirituality.
"I have certainly turned to those beliefs as a source of comfort," she says. "These beliefs, in terms of our ancestors standing with us, they're not necessarily talked about so much because of the influence of Christianity. But they coexist; the two aren't mutually exclusive."
While Vai rolls out across the country, Warkia and McNaughton are already at work on a third feature, in the hope that these films become part of a trilogy. The third is tentatively titled Kāinga, which will look at the concept of home through the lives of pan-Asian women.
"We wanted to do three of [these films] for under-represented voices, and particularly under-represented female voices," says Warkia.
"There are so many exciting women starting to come through in the industry… there is a really nice momentum of change, and it's nice to be at the front of that."
LOWDOWN:
Who: Producer Kerry Warkia and director Marina Alofagia McCartney
What: Vai
When: In cinemas next week