Dwayne "The Rock" Johnson has made a superstar arrival in the UK, and is said to be renting the same Richmond home where Brad Pitt and Angelina Jolie reportedly stayed in 2016.
The 46-year-old former wrestler is known for his incredibly ripped physique and workout regime, so brought reinforcements in the form of his "Iron Paradise" - the travel gym he brings on any location, complete with 40,000lbs of equipment, a full kitchen, no mirrors and hundreds of aides on hand to help set-up, reports Daily Mail.
Seemingly confirming his move, the hardman took to Instagram to share a snap as he posed on horseback outside the palatial home, while also revealing the horse in question had starred in Gladiator and Robin Hood.
The stunning home, which has previously housed guests including Elton John and Fergie, is said to feature eight bedrooms, eight bathrooms, a garden gazebo, indoor swimming pool and a playground.
New images show the actor's digs. The sprawling estate is undoubtedly the perfect set-up for the hunky star, as he celebrated Thanksgiving away from his native country.
In his Instagram post to announce his arrival, the dashing actor posed on horseback while adding the caption: "Good Thanksgiving hang with Rusty at the crib here in London. This ol' boy's a genuine star as he was Russell Crowe's horse in one of my favorite films, GLADIATOR as well as ROBIN HOOD...
"Rusty's clearly happy when Russell is on his back, because I heard that unmistakeable horse groan of 'Holyyyy shit please don't get on me' when 6'5 265lbs of tattooed sunshine saddled up on him. Thankful to Rusty and his pal, Rosey for coming to the crib today for some Thanksgiving ridin' w/ the ohana."
In November, while on location in Vancouver, Dwayne shared a touching Instagram post as he thanked his team for their assistance with The Iron Paradise: "Sending a huge thank you to the hundreds of hard working crew responsible for always setting up my Iron Paradise aka my traveling carnival in every location I film at...
"40,000lbs of steal and iron. I can maintain and build upon an insane work schedule, but only due to having my anchor ready to go every morning at 5am. Grateful to the bone. Thank you guys. [sic]"
Last month, Dwayne celebrated his first week of shooting the highly-anticipated Fast & Furious spin-off Hobbs & Shaw by unveiling a first-look photo. The image, which he posted to Instagram, features both of the title characters, Johnson's Luke Hobbs and Jason Statham's Deckard Shaw.
While Statham was spotted filming scenes for the spin-off in September, The Rock finished his first week on the set in October. "We either gonna get along or we gonna get it on," Johnson, 46, said in his post. "F**k getting along," he added, along with the devil emoji.
"Great first week of shooting our Fast & Furious spin-off, 'HOBBS & SHAW' with my ace @JasonStatham," the Skyscraper star said. "We're havin' a blast disrupting the norm to deliver something fresh, cool, fun and bad ass for the fans," he concluded, including the hashtags #TheOutlawLawman, #TheInternationalSpy, #HobbsAndShaw.
The action superstar also tagged the Universal Pictures Instagram along with the spin-off's director, David Leitch, while giving photo credit to his Seven Bucks Productions producing partner Hiram Garcia.
Very little is known about the story at this point, except it will featuring the unlikely duo of US Diplomatic Security agent Luke Hobbs and notorious criminal Deckard Shaw.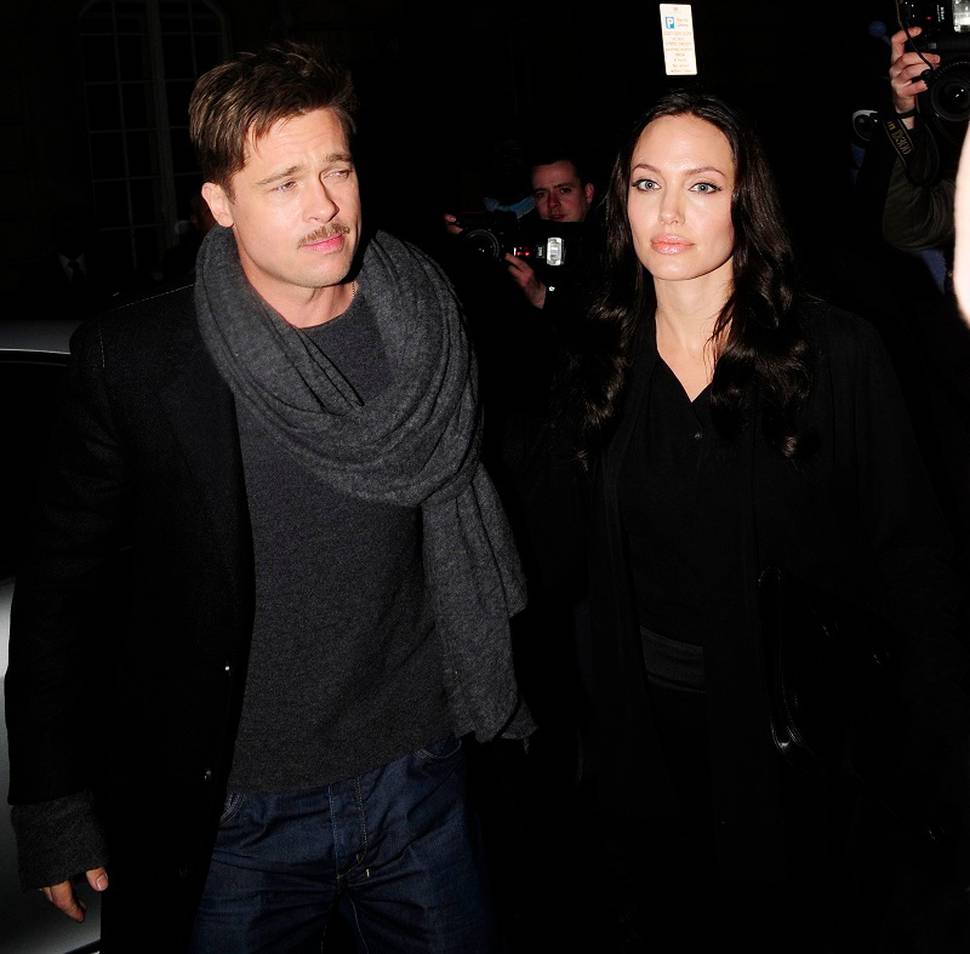 There is no love lost between Hobbs and Shaw, who were part of a massive prison brawl in 2017's The Fate of the Furious, although why they are teaming up in this spin-off is unclear.
Johnson and Statham, 51, lead a cast that includes Idris Elba as the new villain, along with Vanessa Kirby, who Variety reported in July is playing Deckard Shaw's sister, an MI-5 agent.
Helen Mirren played Deckard Shaw's mother in The Fate of the Furious. Statham told Collider in August that Mirren will return in Hobbs & Shaw.
"We're trying to do something that isn't so goofy though," Statham said. "I know the last time she slapped me around the face and we got this little … We don't want to take it too seriously."