She set the internet ablaze when she floated the idea of casting Cardi B as her daughter in a reboot of her iconic CBS sitcom The Nanny.
And it turns out the idea was not just a flash-in-the-pan for Fran Drescher, who revealed she is discussing the project with Cardi's team, according to the Daily Mail.
Though she has not yet met Cardi in person, Fran, 62, is "talking to her representation," she dished to Mario Lopez on Extra.
"I mean, it's really getting me a little bit, you know, excited. It's fresh and it could be super fun," enthused Fran, who like Cardi is from a New York outer borough.
As she recalled to Mario, Cardi "started it, because she kinda paid hommage to me, putting our pictures side by side, when she was wearing an animal print, and it was me in an animal print from The Nanny, and that just, you know, went viral."
Last month, Cardi had posted an Instagram snap of herself in a tiger print outfit at Milan Fashion Week, captioning: "Fran Drescher in @dolcegabbana," and letting fans spot the resemblance without actually putting an image of Fran beside hers.
Cardi's tribute, Fran told Mario, "got my, you know, creative juices going, and I thought: 'Well, wait a minute, she's got a funny voice too.'"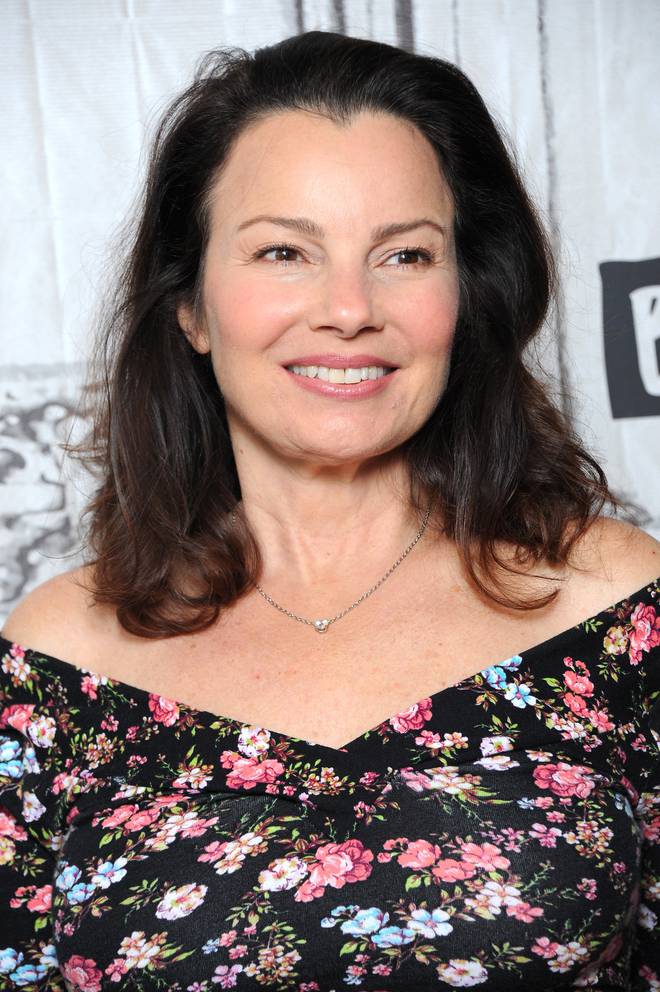 As Fran recounted on Extra, she swung by The Real recently and mulled the idea of having Cardi play her daughter on a reboot of The Nanny.
Afterwards, Cardi posted a clip of Fran on The Real to Instagram and effervesced in the caption: "IM WITH IT !!!!This makes me so happy cause i love her."
Created in 1993 by Fran and her then-husband Peter Marc Jacobson, who later came out as gay, the show starred her as Queens native Fran Fine.
After her boyfriend Danny Imperiali (Jonathan Penner) dumps her for a blonde bombshell played by Pamela Anderson, Fran takes a job as a nanny for the wealthy Broadway producer and British transplant Maxwell Sheffield (Charles Shaughnessy).
She develops a genuine love for Max's children (played by Nicholle Tom, Benjamin Salisbury and Madeline Zima) and falls for Max himself.
Fran also becomes fast friends with the butler Niles (Daniel Davis) and a rival of Max's business partner CC (Lauren Lane), who carries a torch for Max.
Max and Fran eventually marry, Fran adopts his children, and the couple then have their own biological twins, who are born on the 1999 season finale.
As Fran noted to People TV, though, if Cardi were to play her daughter, she would would not be Max's child - "I'd have to have a man of color, right?" Fran said with a grin, adding: "I'm down with the brothers."
Despite their marital breakup, the creators of The Nanny have stayed friends, even co-creating a short-lived sitcom based on their split called Happily Divorced.
Radio hostess Lisa Stanley, a pal of Fran's, gabbed on KIIS FM's Celeb HQ that "With all these reboots, Fran had gone to Pete and said: 'Hey, let's get a team of writers.'"
A revival of The Nanny would have to excise the beloved character of Fran's grandmother Yetta - Ann Guilbert, who played her, died in 2016.
Renee Taylor, who had a scene-stealing turn as Fran's mother Sylvia, is 85 and active - her off-Broadway one-woman show My Life On A Diet closed only last month.