Madonna might not have been the only style-changing pop star to turn 60 this month. Michael Jackson would have reached that milestone yesterday.
In honour of that birthday, Hugo Boss, the German label behind the white suit that Jackson wore on the cover of "Thriller," the 1982 album that is one of the best-selling records of all time, is updating and reissuing the suit.
At a time when fashion is having a 1980s moment and the brand/pop star collaboration is ever more celebrated — be it Selena Gomez and Coach, Elton John and Gucci, or Justin Timberlake and Stella McCartney — this is one worth remembering.
Jackson, who died in 2009, is often referenced as one of the great musical trendsetters of his generation, both vocally and visually — see, for example, the current exhibition at the National Portrait Gallery in London, "Michael Jackson: On the Wall," which explores his influence on the art world.
But the focus, at least when it comes to his image, is generally on his most sparkly, extreme incarnations: the gem-encrusted shirts and socks, the motorcycle and military jackets embellished with gleaming hardware and ribbons. The unsettling facial changes. There's a tendency, especially in retrospect, to get distracted by the costume-y aspect of it all.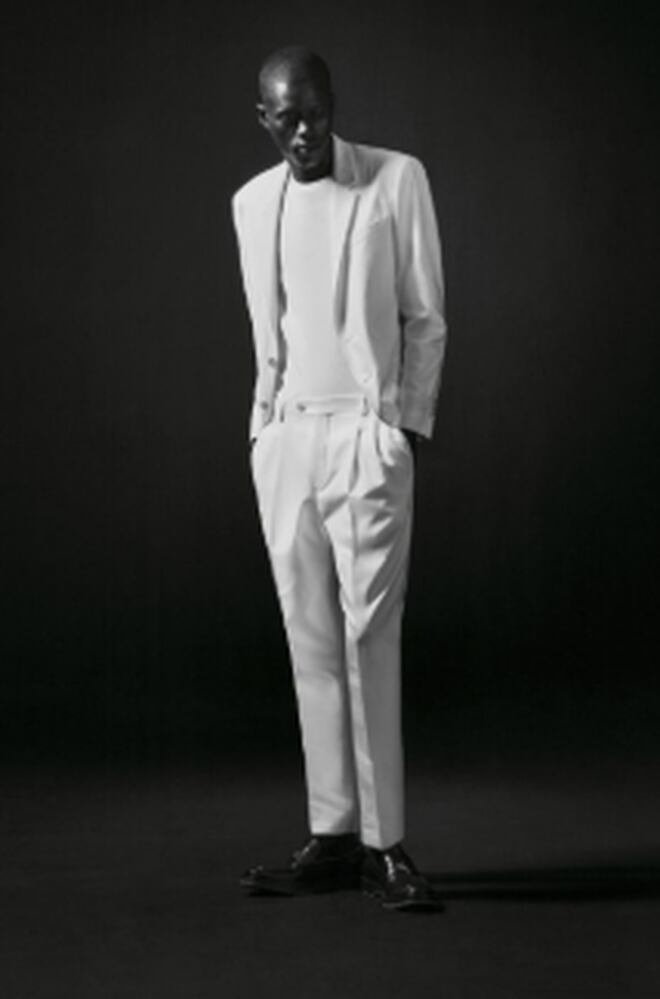 Amid all that, the white suit stands out as a beacon of calm, a nod to the heritage of Fred Astaire, and a representation of the wide-ranging layers and references of Jackson's sartorial vocabulary.
He may have given us the single glove as signifier, but he also understood the power of a well-placed pleat — especially before he began disappearing into the world of his own imagination.
To that end, the new version of the suit has a narrower silhouette (that's a good thing), but it still has two pleats on the pants and three mother-of-pearl buttons on the jacket cuffs. Only 100 are being made; each suit is numbered and will sell for $1195.
There are T-shirts for those who like their homages on a more accessible level, but given that Jackson wore his look with a black button-down, they are less on-message even if they do have the man himself on the front.
Still, it is a canny move by Boss, which tends to be typecast as the workplace outfitter of choice for strait-laced white-collar professionals everywhere. On the eve of New York Fashion Week, when the brand is set to unveil a new look men's and women's wear show, the reissue is a reminder that it is little more adventurous than its stereotype might suggest.
(c) 2018 The New York Times