How is it possible that the TV release I've been the most excited about this year is for a series that debuted in 1994?
With all the new shows spewing forth from the country's free-to-air channels, pay TV and streaming platforms of late, it's been the first five seasons of ER cropping up on TVNZ OnDemand this month that's really caught my eye. And there's a few reasons for that.
Firstly, there's that aforementioned stream of new shows. You'd think this barrage of content would be great news for somebody who gets paid to write about TV, but often it's a curse. There are weeks where I feel like I'm being crushed by an avalanche of shows, making the decision about what to watch almost impossible.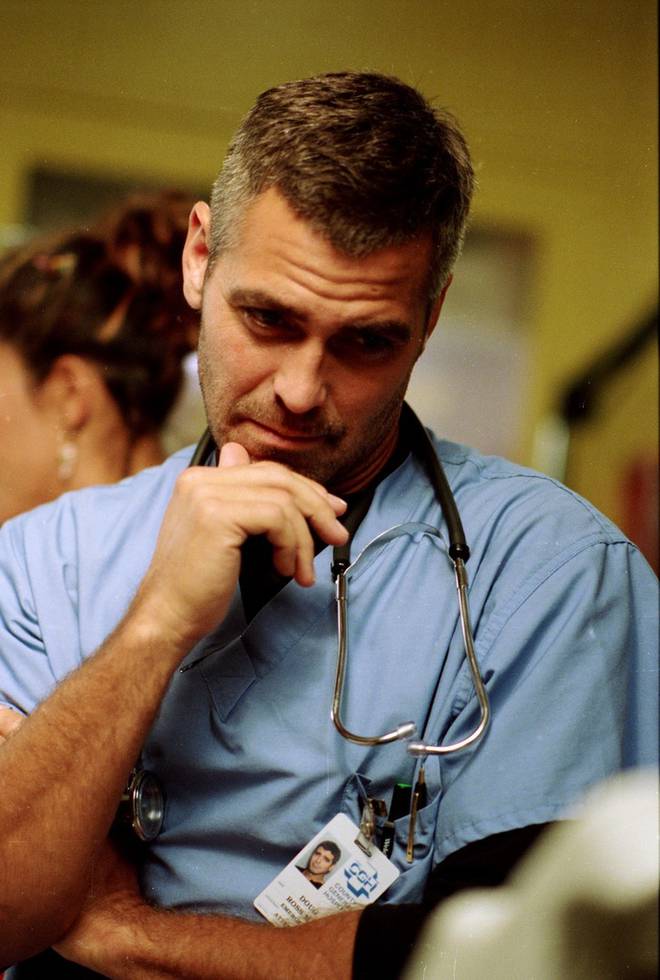 Then, of course, there's the fact that ER, easily one of the biggest shows to emerge from the '90s, is so very good - and ageing quite well in 2018. Re-watching it this week has been like visiting old friends. (Let's also not forget it has vintage George Clooney.)
But perhaps the real appeal of ER boils down to the effect a TV re-run supposedly has on the brain. The nostalgia that comes from watching a favourite old show is a scientifically proven feel-good comfort (which probably also explains why there is always an episode of Friends airing somewhere in the world at any given moment).
So, with that in mind, I've decided to treat my brain and indulge in these other nostalgic TV gems, too:
Project Runway
With New Zealand's own version of Project Runway screening on TVNZ 2 in September, the time feels right to revisit the original show when it was at the height of its powers.
While there might be more recent seasons of Project Runway airing on Sky right now, those shows are missing the one thing that used to keep me glued to that famous catwalk: judge Michael Kors and his withering one-liners. It's no coincidence my interest in the show plummeted when he quit the franchise.
But luckily, Netflix currently has four Kors-era seasons of the show online, giving us all a chance to again bow down to the bitchiest Project Runway judge of all time.
Outrageous Fortune
Don't get me wrong about Westside, the prequel to iconic Kiwi series, Outrageous Fortune. Currently in its fourth season over at Three, it's a good show. A great one, even.
But it still doesn't hold a candle to Outrageous Fortune (despite the fact Westside is created by the same people and uses half of the same actors).
Seeing the younger Cheryl and Wolf West currently on our screens just makes me pine for the fierce, middle-aged versions that Robyn Malcolm and Grant Bowler so brilliantly embodied in the original series. I wind up missing their misfit TV offspring – Jethro, Van, Pascalle and Loretta – and the rest of the gang, too.
Which is why I usually find myself over at Lightbox, working my way through all six seasons of Outrageous Fortune again.
Flight Of The Conchords
Speaking of great Kiwi shows, Jemaine Clement's supernatural police doco Wellington Paranormal on TVNZ 2 has been a good time of late.
And the new show's quirky premise and dry humour has had me reminiscing about Clement's other series that TVNZ famously turned down before it found a home at American giant HBO: Flight of the Conchords.
Clement and fellow Conchord Bret McKenzie's original series is still genius more than 10 years later, so once you've had your fill of Wellington Paranormal, be sure to reacquaint yourself with the fourth most popular folk duo in New Zealand over on Neon.
And the rest...
If you're still after a bit of nostalgic TV once you've worked your way through all of those, there's plenty more to help take your mind off life for a couple of hours.
There's The Jaquie Brown Diaries on Lightbox (because who doesn't want to relive Jaquie slapping Oliver Driver with a fish?); Sex and the City on Neon (where you can reminisce about those quizzes you took to find out whether you were Carrie, Charlotte, Miranda or Samantha); and a whole host of options on Netflix – Full House, Party of Five, The Office... take your pick.
Just be prepared to kiss your remaining winter weekend plans goodbye – because any walk down memory lane deserves much more than the one episode.