Jaws, E.T., Raiders of the Lost Ark, Jurassic Park, Schindler's List, Saving Private Ryan. No director in history has that many stone-cold classics on their resumé. In addition to directing some of the most beloved movies ever made, Steven Spielberg has produced countless others that remain cherished favourites, such as Gremlins, The Goonies, the Back to the Future trilogy, Who Framed Roger Rabbit and the Jurassic sequels.
Naturally, he's one of the most talked-about film-makers of all time. Yet he's rarely the one doing the talking, usually letting the work speak for itself. Until now.
Spielberg recently sat down with award-winning film-maker Susan Lacy for a series of one-on-one interviews that form the centrepiece of Spielberg, her ambitious and unprecedented new documentary about the legendary director that has its New Zealand premiere at 3.45pm today as part of Sky's Steven Spielberg Pop-Up channel.
"He has never done a director's commentary," Lacy tells Weekend in Los Angeles. "He is reluctant to talk about his work."
So what changed?
"He was about to turn 70 and I think he was just open," says Lacy. "I think there's something about turning 70 that makes people say, 'Maybe I'm really ready for this.' And he was."
The general thesis of Lacy's film is that Spielberg is often mischaracterised as a franchise film-maker, an entertainer who doesn't get credit for how personal his films are.
"I read everything about him and I thought: this man really is a personal film-maker and he's not thought of as [one]," says Lacy. "So a take I did was to show how his life, who he is, how his life experience changed, and how that plays into his movies that are in some ways overtly autobiographical and in some ways very subtly so. He's not an autobiographical film-maker but he is a very personal film-maker."
Anyone who's followed Spielberg's career knows that the divorce of his parents when he was a teenager had a huge impact on the young film-maker, and the pain it caused can be felt in many of his movies. It's something he doesn't readily discuss, but Lacy got him to do so.
"If I had started interview one asking about his father and his parents' divorce, there might not have been interview two," says Lacy. "By the time we got there, he was quite comfortable and pretty trusting, realised the kind of film I was making and went, 'I'm gonna go there.'
"I think the breaking-up of families and the coming together again and that as a theme is one that he hadn't even seen himself how incredibly prevalent that was in his work. It was mind-boggling. The degree to which that appears in almost every film. And I don't think he'd seen that himself, actually."
One surprising revelation to come out of these particular conversations is that Spielberg himself misunderstood his father's role in his parents' divorce for a long time. Absentee father figures loom all throughout Spielberg's oeuvre, most significantly in E.T., arguably his most personal film, laying bare the film-maker's resentment at his own father for having apparently abandoned his family. It turns out his father stayed away at his mother's behest, something Spielberg learned only relatively recently.
"I said, 'Have you ever been to therapy?'" says Lacy. "He said, 'No, but I think I'm doing it with you.' He did say, 'Films have been my therapy. I have worked my issues out, I have things to work out and I've worked them out through my films.' I think he was mostly talking about his father."
Lacy interviewed Spielberg 17 times for the film, but we also get to hear from many of his A-list collaborators, including Daniel Day-Lewis, Matt Damon, Leonardo DiCaprio and more.
"Tom Cruise was a hard guy to pin down but I did eventually get him," she says.
Unlike your average behind-the-scenes featurette, Lacy wasn't interested in a predictable lovefest from her subjects.
"I started every interview saying, 'I don't wanna hear the words great, amazing, genius, fantastic, great guy, love working with him. Everything you tell me, I want an illustration of it.'"
SPIELBERG'S FIVE BEST
Jaws (1975)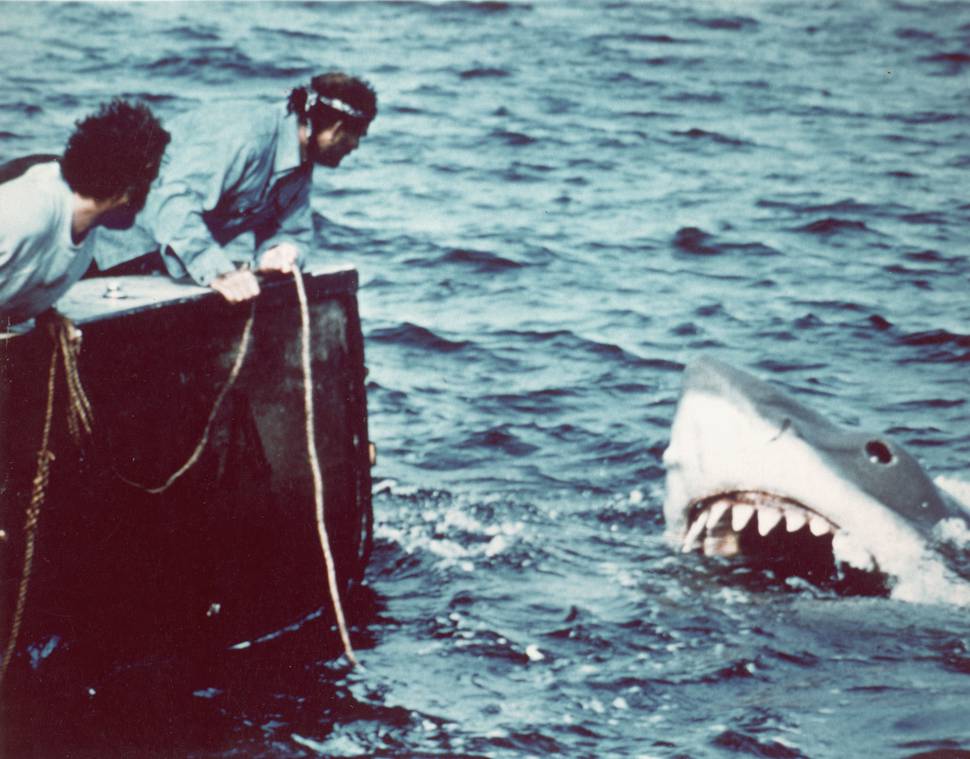 Spielberg picked up the baton from Alfred Hitchcock as cinema's new master of suspense, delivering the first summer blockbuster that continues to define event cinema.
Close Encounters of the Third Kind (1977)
This cerebral sci-fi drama stands as a strong argument for Spielberg having cinematic ambitions that go beyond spectacle, although there's plenty of that too.
Raiders of the Lost Ark (1981)
The first Indiana Jones film set a template for action thrills that is still being emulated almost four decades later, rarely with as much success as in this film. Even by Spielberg himself.
E.T. the Extra Terrestrial (1982)
This film demonstrated how masterfully Spielberg could tug at our heart strings, and reclaimed the mantle of the most successful movie of all-time from Star Wars, which took it from Jaws.
Jurassic Park (1993)
Spielberg heralded the dawn of the digital film-making era with this brilliantly-executed dino-thriller which remains a masterclass in how to judiciously utilise then-burgeoning CGI (Computer Generated Imagery).
& FIVE WORST ...
1941 (1979)
More of an interesting folly than the total disaster its reputation suggests, Spielberg's World War II-era romp remains his only attempt at an outright comedy.
Always (1989)
This forgotten romantic fantasy is the only film in Spielberg's big-screen repertoire to go entirely unacknowledged in Lacy's documentary.
The Terminal (2004)
A misguided attempt at a culture-clash dramedy that fails to contain even one single authentic moment, let alone any decent laughs.
Indiana Jones and the Kingdom of the Crystal Skull (2008)
A shockingly terrible fourth entry in the Indiana Jones franchise that remains a masterclass in how NOT to use CGI. The planned upcoming fifth film in the series will hopefully right the many wrongs perpetrated here.
The BFG (2016)
Spielberg and Roald Dahl should've been a match made in heaven. It was not. And there were way too many fart jokes.
Win with Weekend
Courtesy of Sky Movies Weekend has an E.T. puppet prop replica — it's nearly 1m tall, hand-painted and valued at nearly $400.
To be in the draw to win the prize, go to winwiththeherald.co.nz and enter the keyword PUPPET. Entries close June 27 at 11.59pm
Lowdown
Spielberg screens on the Sky Steven Spielberg Pop-Uptoday at 3.45pm,
and Monday 9.45am.