For all Farrelly's fallings, it's the Act MP who deserves to be voted off dancing show next.
It was the worst of times. The best time was when the damned thing finished. Last night's Dancing with the Stars was a shocker, a stinker, a howler, a Sunday horror. It was so bad that one of the dancers tripped over his own feet and fell on the floor - it was so bad that when it happened you couldn't much tell the difference from when he'd previously stayed upright. You can't really tell with short people.
But comical mayhem and disaster are part of the fabric of everyday life in New Zealand and the show is a cracked, accurate reflection of who we are and how we move. We're the kind of nation which warms to good old little Rog, the dancer who tripped over last night and fell like a teacup from the bedside table. He didn't smash. He picked himself up and carried on. The judges gave him pretty high marks. In some other franchises which film Dancing with the Stars, judges would have taken him out the back and shot him.
But he's not safe. Tonight's show will feature the very first dance-off of the latest series: the two dancers who receive the lowest combined scores will compete against each other in a duel. Rog is likely to be one of them.
Yes, he has a wonderful pair of feet, and is so charming, so impish, so likeable. But there are some flaws in his dance performance which are so fundamental that they cannot be ignored. He fell over. He. Fell. Over.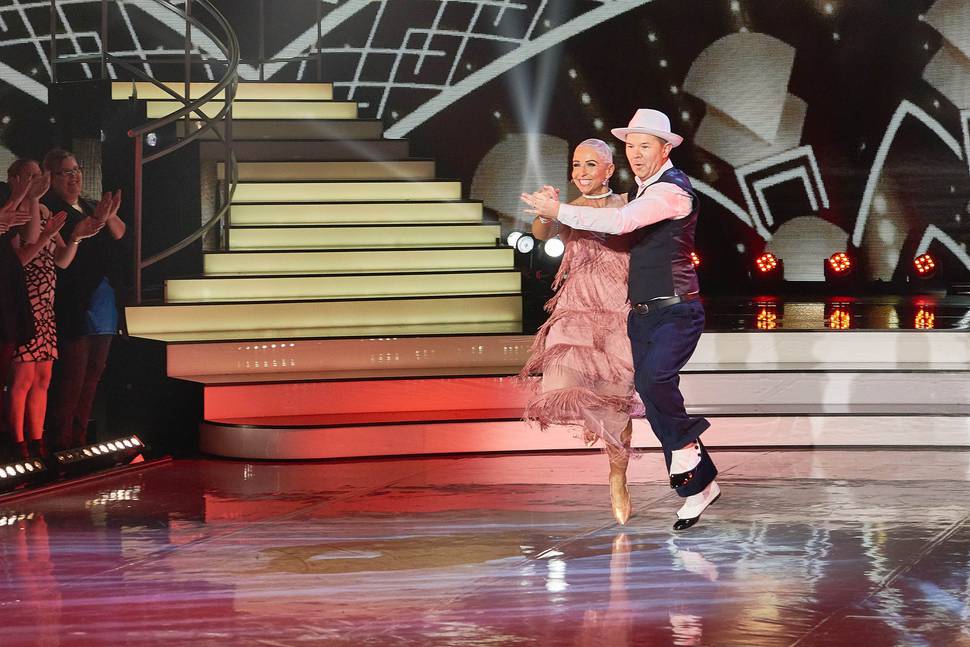 Actually he could have stayed down and waved his arms and legs in the air like an insect and still he'd have performed more credibly than David Seymour. God almighty. The Act MP's dance last night was a dance for the ages. It was a historic moment. Research will almost certainly show that no one has danced that badly on live television in any country in the world.
How else to describe it? Here we must turn to wise Judge Julz. He reaches spots the other judges just can't. Judge Rachel is forensic; Judge Camilla has made a pact with cliche. Julz goes his own way. He's soulful. He's a poet who worships the gods of beauty and love. He really thinks about things, and he really feels things, too. There's always something going on with Julz. You can see it in his ever-changing, moody, thoughtful, restless haircut.
One night he might go full mystic and turn up with a shaved head, and bathe it with water like Marlon Brando in Apocalypse Now.
Anyway, his take on Seymour got to the truth of the matter. "I just," he said, and put his beautiful haircut in his hands. He looked up. There was suffering in those dark, limpid eyes. "I just - I don't know."
Beautifully put. Who knew what the devil had just happened? Seymour's dance was stiff and bizarre, a kind of parody of someone who can't dance. He began the performance lying on a beach towel. The camera operator surely felt tempted to snatch at it and cover the lens.
Enough of this fellow. A joke's a joke. New Zealand! Drag him batting his eyelids and doing that quivering thing he does with his lips to the dance-off on tonight's show. See him off the premises. Put him, as co-host Dai Henwood said last night, "on a bus to loserville".