Armed with a fistful of Resene colour samples and test pots, Sarah O'Brien stands outside New Zealand Opera's Parnell headquarters painting men's trousers.
Once O'Brien is done slapping on layers of evocatively named paint — things like buttercup, corn, sunflower that conjure up images of a country meadow rather than an opera house — she hangs them from a low-strung washing line. Voluminous, they hang too rigid to even twitch in the breeze.
Meanwhile, Charlie Oswin is baking wigs — which might sound like an odd thing to do with an accessory that, for just a single bespoke and handmade one, can cost up to $8000.
For anyone who thinks they do things differently in the supposedly-rarefied world of opera, all this could be confirmation of that. Painting trousers? Baking wigs? It's all in aid of NZ Opera's next production, The Elixir of Love.
Sophie Ham is the head of wardrobe for this production; she's spending a lot of time with assistants O'Brien and Rose Miles-Watson in a narrow, windowless room lit by fluorescent lights and dominated by sewing machines and overlockers and a capacious workbench.
Add to this the rainbow of large cotton spools attached to one wall and the bolts of cloth under that workbench and it starts to feel a little like a high-school sewing room. Or Barker & Pollock, the wonderful fabric emporium that became a victim of fast fashion long before the environment, in 2000.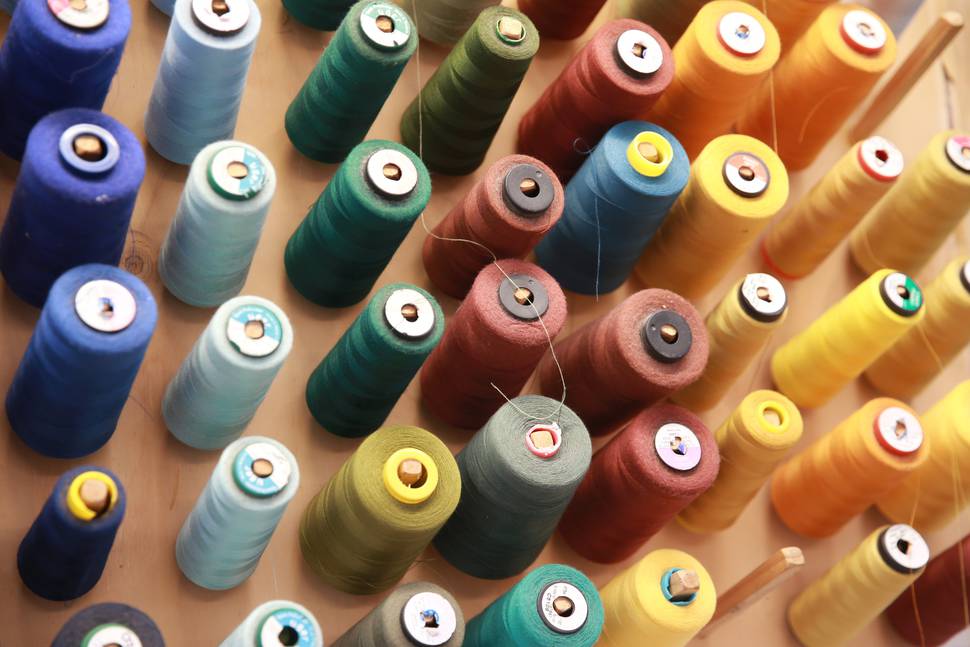 Ham and her team face similar issues. Rising costs mean, increasingly, entire operas are produced in association with overseas companies so, rather than being designed and made here, the costumes come as part of a package.
For The Elixir of Love, these have arrived from Opera Australia in wooden crates — with names like Marge, Charlie, Bertha and Shirley — and come looking like they're covered with the dust of a rich, red Australian desert.
In this version of Italian composer Gaetano Donizetti's comic opera, the action is not in bucolic old Europe — The Elixir of Love was written in 1832, and between 1838 and 1848 was Italy's most performed opera — but in an Australian country town at the turn of the 20th century. Stone the crows! Or the corrugated iron sheep, cattle and horses that are among the impressive props for this Downunder production.
That they're not making entire costumes doesn't mean Ham and the team aren't busy. To be frank, some of the costumes are just too small for the stars of NZ Opera's production, which means painstakingly recreating those that need to be made afresh — hence painting pants to colour-match the Australian arrivals. There are 36 performers in the chorus, five principals. Each must have a costume fitting and the appropriate nips and tucks made to each outfit along with any repairs.
Later that afternoon, Pene Pati, the operatic tenor of Sol3 Mio, tries on a pair of trousers that were prepared earlier. By his own admission, Pati is a large man, so his pants need to fit comfortably and allow him to kneel, run, bend and do all things required of a leading man.
"I don't have time to worry about anything ripping," he says, looking at his reflection in the mirror and congratulating the wardrobe department on getting a pair that fit perfectly.
"The trousers are awesome but they need to soften up a bit ..."
Pati, a former San Francisco Opera Adler Fellow, and soprano Amina Edris are back home to star in The Elixir of Love. The husband and wife return to San Francisco Opera after their performances here.
Like most performers, Pati says putting on his costume is a crucial part of getting into character; a transformative process which helps them believe they really are, at least for the vital hours on stage, the person they're pretending to be.
In The Elixir of Love, that's Nemorino, a likeable but hopeless romantic head-over-heels with the self-assured and whip-sharp Adina (Edris). She's not impressed by his declarations of love, which look as though they will go unrequited when the handsome Sergeant Belcore (Morgan Pearse) proposes to her. Desperate, dateless, but certain he's the best man for Adina, Nemorino accepts the Elixir of Love from a shady travelling salesman, Dulcamara (Conal Coad).
Makeup is the other part of the getting-into-character equation, so Pati moves from the fitting room into a chair in Charlie Oswin's domain.
Oswin is in charge of wigs and makeup. Each week she calculates how many wigs she'll need, possibly ordering extras from Wellington wig-maker Fiona Sole. On arrival, wigs are brushed and washed; Oswin then uses pictures of the original designs and researches the period each production is set in as a guide to design "a roller set". With the Velcro metal rollers in, each wig is dried — baked — in a specially designed oven for two to four hours.
If the wigs have a bad hair day during a production, Oswin may repeat much of that process. She can be "in the office" from 10am to midnight on a show day.
Sometimes nerves can get the better of performers in the dressing rooms; emotions can run high and tempers can fray. But, at the end of the day, all acknowledge they couldn't do it without wardrobe, hair and makeup.
"I just feel totally transformed when it all goes on," says Coad. "With the costume on, you are whatever character you're portraying."
Lowdown
What: NZ Opera — The Elixir of Love
Where & when: ASB Theatre, Aotea Centre, May 31, June 2, 7 & 9; Wellington, Opera House, June 23, 26, 28 & 30