When I first meet Villette Dasha at a bar on a Friday afternoon, I can't help but feel in awe of her already. About 15 minutes earlier, I had sat in a room, donned a pair of virtual reality goggles, and was thrown into an immersive music video in which she strutted around like a badass and stole all of my money.
Dasha, an Auckland-born, Hamilton-raised DJ, producer and singer, has teamed up with Red Bull Music to release a 360-degree virtual reality music video to accompany her new single, Money. The video throws the viewer into a hyper-real dreamscape, assuming a first-person perspective in Dasha's seductive, hypnotic world.
The 22-year-old has been making waves with her slickly produced RnB, both here and abroad, most recently with her Drip Crimson mixtape. She began her journey with music from a young age, taking lessons in piano, guitar and dance. As a teenager, hip-hop and RnB piqued her interest. "I was like, 'I want to make beats,' because no one was sending me beats, and I was sick of just being the girl with the guitar," she says.
"I moved from Hamilton to Auckland, went to Mainz, learnt how to use Ableton [music software], and then it kind of just took off," she says. "I just started making beats in my bedroom and sending them away. I made trap music for a while and started sending them to rappers. Eventually I started to make music for myself."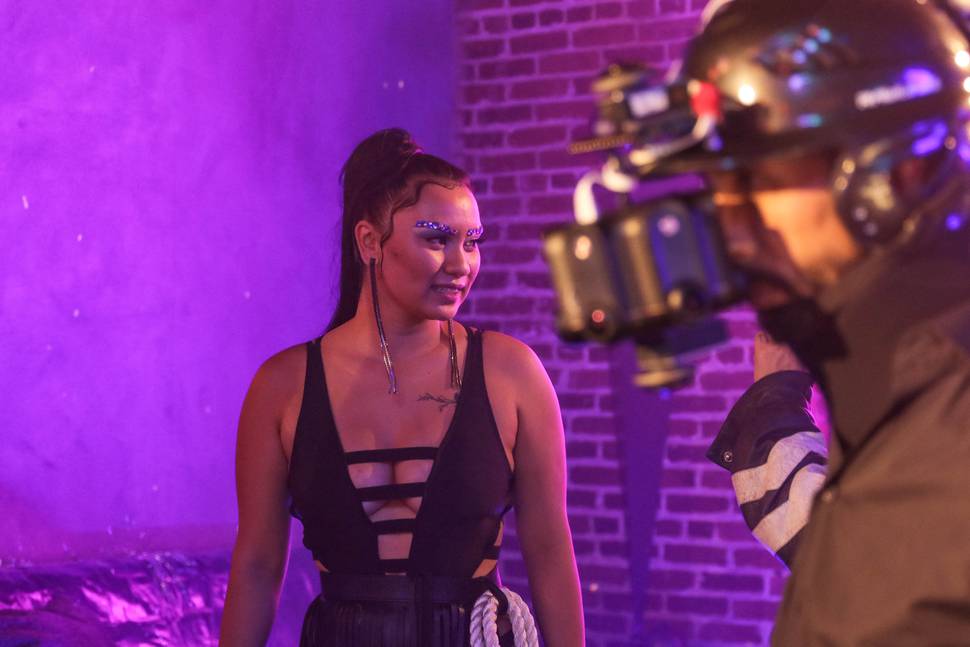 The opportunity to film a VR video for Money came from Red Bull Music, who Dasha became involved with a few years ago through her friends at Madcap Music. The company took her to LA last December, teaming her up with creatives such as coreographer Nina McNeely (who has worked with Bjork and Rihanna) and movement artist Danny Gutirrez (Cirque du Soleil). Dasha had filmed just one music video before on a $100 budget, which made the experience all the more surreal.
"[It] was insane," she says. "There was a dude that would follow me around with a megaphone, being like, 'Villette is two minutes away.' Honestly, it was so weird," she says.
"When we were actually shooting it, no one was allowed to be in the room when we were recording, because the 360-degree camera captures everything," she says. "So every time they would yell "action!" it would be from behind a wall, or they'd be hiding behind a pot plant or something."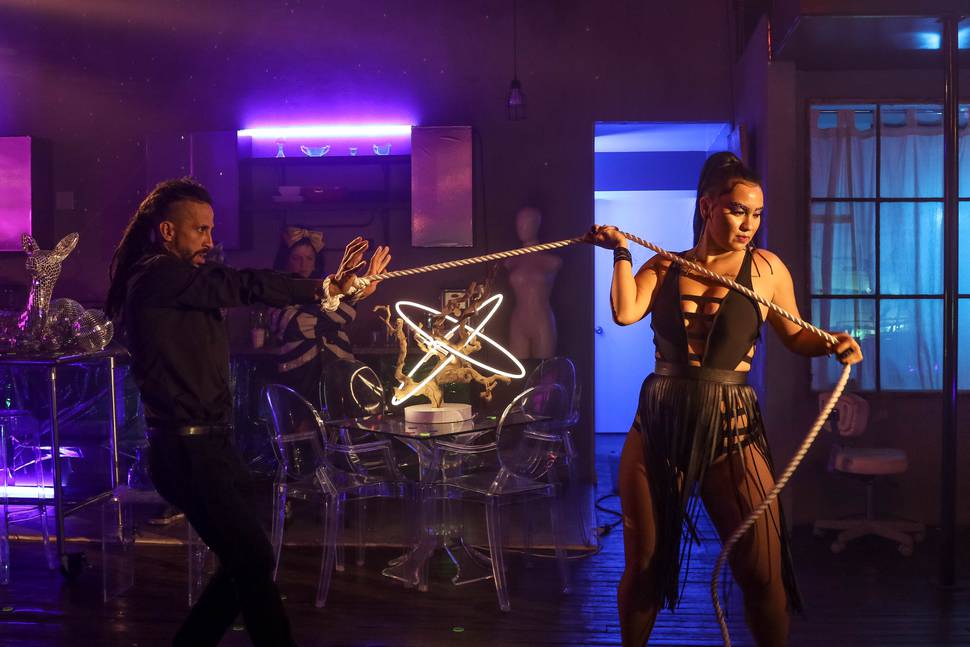 Money's narrative plays out in a psychedelic version of a bedroom, with Dasha taking the story to some emotionally and physically baring places. While she has involved sexuality proudly in her artistry before - she sells lingerie at gigs instead of traditional merch - she says filming these scenes was a daunting prospect. But later, she recognised the power in her performance.
"I was quite self-conscious before [the lingerie scene, at the very end]," she says. "Because when you go to LA, you see all these amazingly beautiful models everywhere, and I was like, 'I'm a Samoan-Chinese girl from South Auckland, and I'm not stick-thin, and I understand that.'
"Seeing that scene afterwards, I was super-proud of myself, because I was like, 'It's cool for the people that follow me here in New Zealand to see that you can still do shit and be of a normal size as well.' That's probably one of the coolest things I've taken from this whole music video."
LOWDOWN:
Who: Villette
What: VR music video for Money
When: Out now
Where: Available on Red Bull Music channels