Duo beat 163 other entrants to win a TVNZ web series competition. Then the real work began. They talk to Chris Schulz.
When Ashleigh Reid and Isla Macleod make their next television show, they might do things a little differently.
Because their first one nearly did their heads in.
"We 100 per cent could have made it easier," says Macleod. "We could have made a pilot that was two characters in a flat. The story is that they're locked in and they can't leave. Can you imagine that? One camera, no lighting changes."
Reid nods in agreement. "We were putting every single cent on screen. That meant that we had to do everything."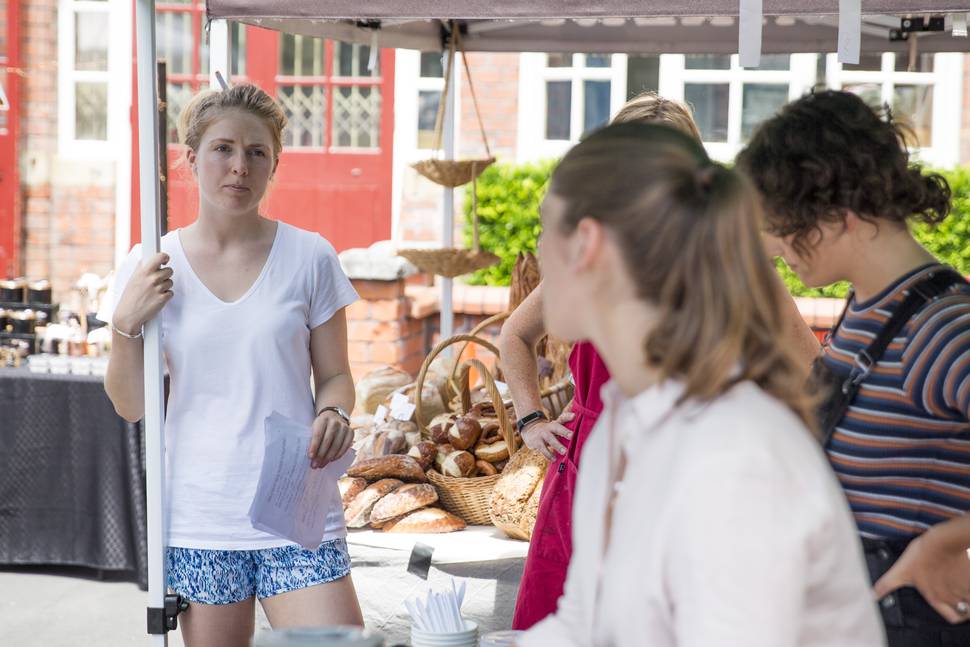 Macleod and Reid did not take the simple path for their new web series Oddly Even, which begins screening on TVNZ's OnDemand platform from today.
It follows Olivia, an ambitious millennial trying to launch a food truck business until her life comes unstuck when her sister, Frankie, returns after being missing for eight years.
The premise is derived from a pilot that won TVNZ and NZ on Air's New Blood competition last year out of 163 entrants.
But they soon found that when it comes to making an eight-part web series, their $100,000 prize money didn't stretch far.
That meant they were forced to take on multiple roles. "We don't have any resources, we don't have a legal team to sort out the contracts, or a social media editor, everything that you see gets done by us, or it doesn't get done," says Macleod.
"We call it the duct tape production. We have a huge core cast, a narrative storyline, our locations are all over Auckland. In terms of how much [content] we've produced, it's longer than a feature film.
"That just meant the money got very thin, very fast."
To curb costs and entice actors, they shot over the TV off-season in December and January and called in every favour they could. "Our mums are in it, we're in it, the boyfriends got roped in. Everyone we know contributed in some way to this," says Macleod.
"The first scene opens in a club with 40 extras. When we have no money, I'm proud of that."
Despite being a no-frills, low-budget affair, their efforts appear to have paid off. The show, being released in eight parts, has high production values, a quality storyline and delivers plenty of laughs.
Much of that is due to plenty of awkward moments and quick-fire banter between the large cast. The show's humour, ranging from elevator farts to awkward flat meetings and fake hen's nights, was derived from their own lives, says Macleod.
"Ashleigh and I genuinely embarrass ourselves on a regular basis. The stuff that goes on between normal people is so funny, you have so much material, so a lot of it is inspired by things we've experienced or seen ourselves."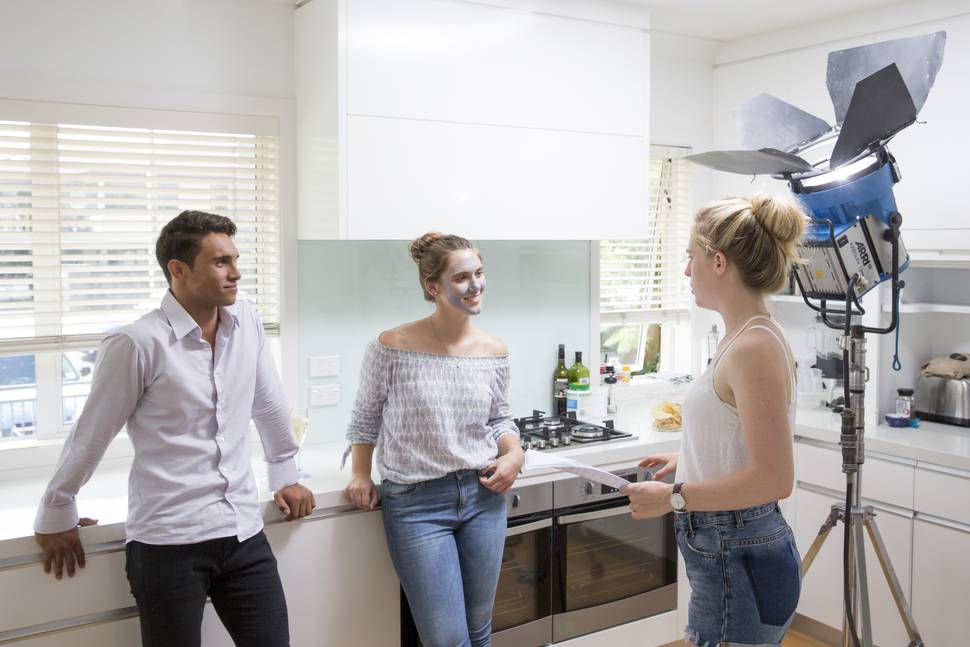 Now, with the first episode debuting today and just some tidying up of the final episodes to go, the pair are looking forward to taking a breather.
"Everyone says, 'Learn by mistakes, just do it'," says Macleod. "But the reality of that is you have some really tough days ... you're just constantly digging through your reserves."
Reid agrees: "Now that it's done, it's kind of like a marathon. You don't remember how hard it was, you don't remember the last three kilometres where you had blisters.
"But we have had a reality check on how hard television is to make."
LOWDOWN
Who: First-time television makers Ashleigh Reid and Isla Macleod.
What: Web series Oddly Even, streaming on TVNZ OnDemand from today.