There are many ways to end a date that's taken a bad turn - like faking a medical emergency, pretending to go to the toilet, or making up a cellphone call.
Callum decided to do something a little different.
The First Dates New Zealand star seemed to have hit it off with his date Natalie in last night's second season debut on TVNZ 2.
The Cambridge farrier said he was looking for someone who was eccentric, fun-loving, adventurous and relaxed, and he seemed to have found it in Whangarei's Natalie, who was looking for someone who made her laugh.
Callum ticked that box and more, pulling out all the stops including paying for dinner, taking a series of mock selfies with Natalie and moving the tomato sauce when she admitted she hated the stuff.
"It was like we'd known each other a long time. We clicked immediately," Callum said. "I'd like to think it was a stunning success."
At the end of the date, the 22-year-old admitted that he would "really like" to see Natalie again.
There was one big problem: Natalie admitted that she'd enjoyed herself, but told Callum that "you look like my brother".
As a lock of horror flashed across Callum's face and the realisation hit that the date was very definitely over, he saw only one escape route.
"I'm just going to fall off my chair and slug out of the room, if that's okay," said Callum.
As Natalie screamed, "No, get out!", Callum did exactly that, falling onto the floor and "slugging" his way out the door.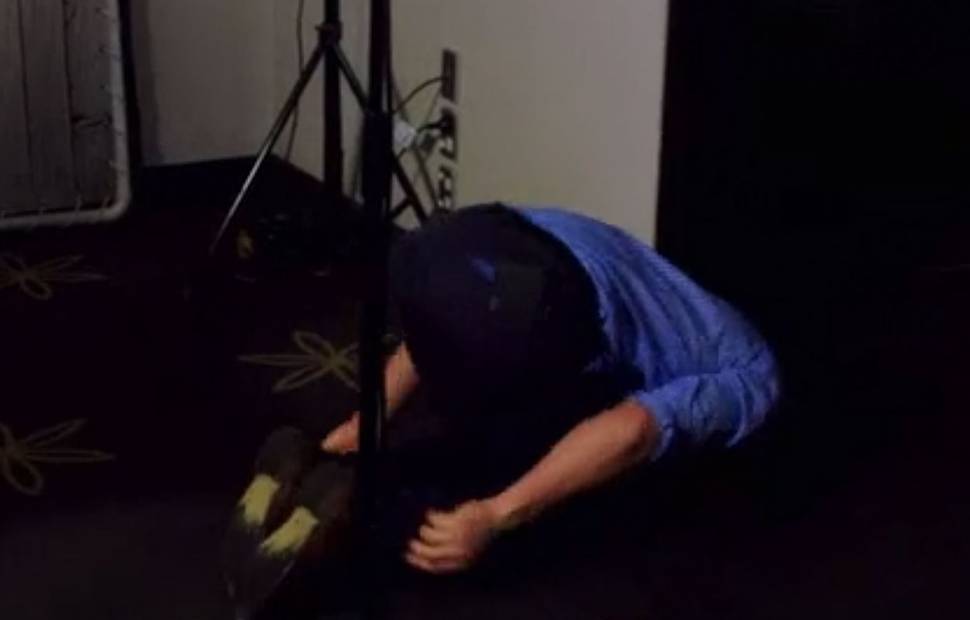 Things went a little bit better for some of the episode's other daters, including ZM host PJ Harding, who agreed to a second date with Jayden, a 23-year-old firefighter despite suffering a heavy head cold throughout the night.
And Sue agreed to a second date with Barry, the night ending better than her disastrous first date in season one.
"Would I like to see Barry again? Is the Pope Catholic? In a heartbeat," she said.
* First Dates New Zealand at 8.30pm on TVNZ 2 on Thursday; it is also available via TVNZ OnDemand.