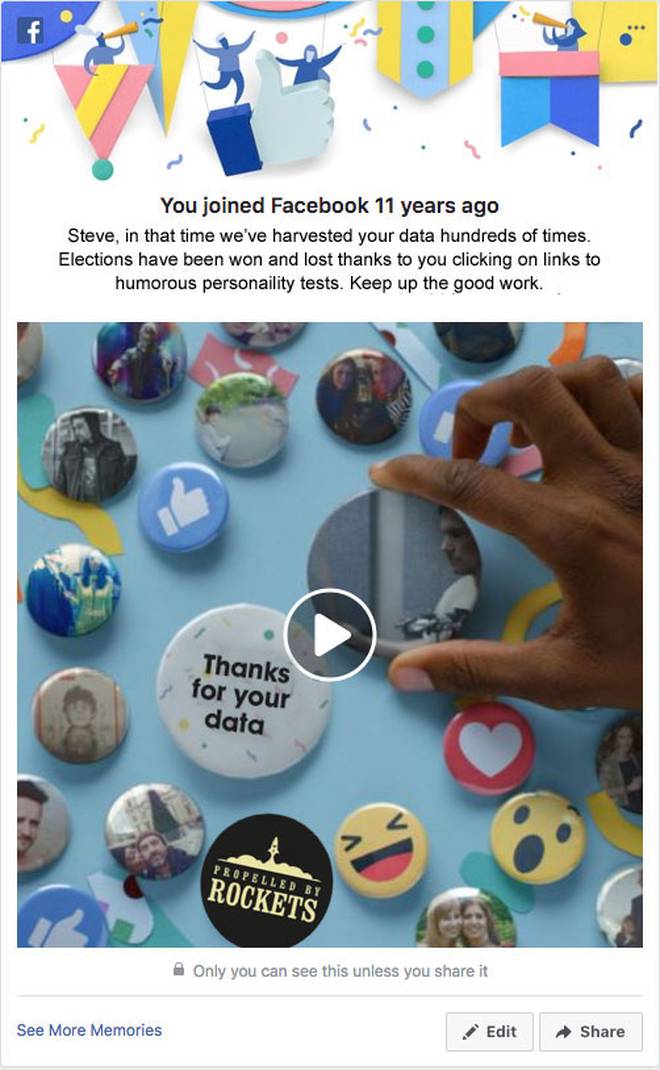 Howzat!
A reader writes: "I have an avid English cricket friend of mine here for the test matches who is staying in Mt Albert to be nearer the stadium while the cricket is on. We advised him to be careful taking any short cuts down the dark roads on the way back late at night. He rang me this morning to say things are okay, so I asked him about his late night walk from the ground. His reply was, 'I had the company of an English batsman walking home last night, he was as much in the dark as I was' ... priceless."
A helping hand from the dear departed ...
Families who have just lost a loved one are so desperate to get into smartphones of dead relatives that they are using the corpse's fingers to try to unlock them. The chairman of the Law Society wills and equity committee, Ian Bond, told the Times he had heard of cases where family members were placing the hand of a recently deceased person who was "slightly warm"on mobile phones to unlock them and retrieve their photos and messages. Most of the time they do not work as sensors rely on electrical charge to be running through the skin. People were not planning ahead for their death during a period where sentimental photo albums had been replaced by camera phones, he said. Unless you know an Apple user's password there is no way to get into the account and unless a Facebook user has nominated a legacy contact, access will not be granted. These problems can be avoided by drawing up a Digital Will, where passwords and codes for devices are left.
Literary masterpieces*
1. As the dark and mysterious stranger approached, Angela bit her lip anxiously, hoping with every nerve, cell, and fibre of her being that this would be the one man who would understand - who would take her away from all this - and who would not just squeeze her boob and make a loud honking noise, as all the others had. (Ali Kawashima)
2. The Mushroom Men of Knarf were silently advancing on the unsuspecting earthlings, and their thin milky blood ran colder when they smelled spores from fungal toenail infections rising from many of the invaders' feet, for to them it was a wondrous and shocking scent of kinship, homeland, and asexual reproduction. (David S. Nelson)
3. For the first month of Ricardo and Felicity's affair, they greeted one another at every stolen rendezvous with a kiss - a lengthy, ravenous kiss, Ricardo lapping and sucking at Felicity's mouth as if she were a giant cage-mounted water bottle and he were the world's thirstiest gerbil. (Molly Ringle)
4. As she slowly drove up the long, winding driveway, Lady Alicia peeked out the window of her shiny blue Mercedes and spied Rodrigo the new gardener standing on a grassy mound with his long black hair flowing in the wind, his brown eyes piercing into her very soul, and his white shirt open to the waist, revealing his beautifully rippling muscular chest, and she thought to herself, "I must tell that lazy idiot to trim the hedges by the gate." (Kathryn Minicozzi)
(*written for the express purpose of being terrible and funny)
Dogs are great
"I bought a camera to spy on my dog while I'm gone. I think he knows."
OMG!! The human is home, the human is home!
This pug and his bobblehead doppelgänger.
Rollin' The 40 Greatest Dog GIFs Of All Time
Video pick
The difference between Australia and New Zealand, Part 1 and 2…