There is a very strange trend trying to mess with how we shelve our books. It's called backwards books, and it involves, yes, displaying your books backwards. According to Ideal Home magazine interior stylists such as Lauren like the neutral, minimalist look the outward-facing white and beige pages give a room. Comedian Pete Otway saw this and tweeted: "Well Lauren's a blithering idiot then, isn't she?
UK's daftest ambulance calls
Ambulance chiefs in Britain have revealed some of the daftest emergency calls as they urge patients not to waste the time of the National Health Service with minor problems. A woman in Merseyside dialled emergency services for help because her pet cat looked unwell. Another caller phoned because of a dry mouth, and one woman complained of irritated eyes from false eyelashes. Another patient had already been taken to hospital by ambulance — but phoned up disgusted at having to sit in the A&E waiting room with other people. A man phoned for help after cutting his finger washing the dishes. And there was a call from a woman asking if a broken egg could be left overnight in the fridge. Luke Ingle, emergency medical dispatcher at NWAS, told the Liverpool Echo these were very odd examples, but that there were people who called about minor ailments every day — "for coughs, colds, people who got injured days and weeks ago". He said they were "potentially blocking the emergency line for people whose lives depend on us".
Hearing aid hijacked
"OMG my Dad's hearing aids are picking up the Bluetooth from Spotify. I could see it was playing somewhere but nothing is coming out of the speaker. Then suddenly Dad starts singing along to the Pointer Sisters!" tweets Gina Rangi @mokai77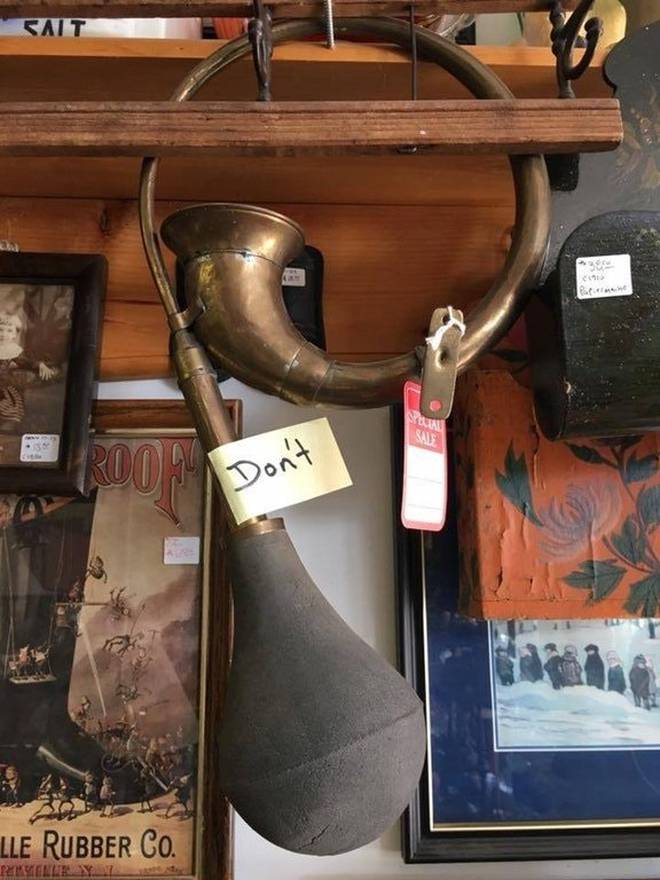 Thief's strange morality
"I picked up two American student teachers from the airport this morning, they had just flown in from Houston. Delightful young ladies and the two schools they are to assist in are lucky to have them. When we got to my home (some 45 minutes from the airport) one of them found she had lost her wallet en route. We headed back to the airport, looked under the cars where we were parked, then took the route we had taken back inside the airport and finally to the lost property. It was there with passport and cards. However the cash was gone. How does that work? Kind enough to go to the trouble of handing it in, but their conscience is happy to pilfer the cash?"
Busy day for Russian writer
Quick links
1."My dad and I are a reminder that genetics aren't an exact science."
2. Globalisation has turned citizenship into a commodity. The Economist reporter Matthew Valencia went shopping for a new passport and found bargains to be had…
3. Do you know your pasta?
Got a Sideswipe? Send your pictures, links and anecdotes to Ana at ana.samways@nzherald.co.nz