Ruth Spencer matches a contemporary novel with a bunch of the classics you might also like, for summer reading.
CRIME/THRILLER
If you liked:
The Midnight Line, by Lee Child (Bantam Press)
Child's Jack Reacher is an American knight errant, travelling through the bleak landscapes of modern US armed with only a toothbrush. Reacher's latest quest exposes the exploitation of military veterans via the intriguing find of a pawned West Point graduation ring.
You might like:
Quite Ugly One Morning, by Christopher Brookmyre (Abacus)
A maverick detective accidentally discovers a bizarre and appalling crime scene while hung-over. Procedure goes out the window in this first Jack Parlabane adventure.
The Last Time We Spoke
, by Fiona Sussman (Allison and Busby)
The winner of the 2017 Ngaio Marsh award for Best Crime Novel, this story of a home invasion unusually delves into the aftermath for both victim and offender, exploring the universally tragic impact of crime.
Farewell My Lovely, by Raymond Chandler (Penguin)
Marlowe meets Moose, who is looking for Velma. Chandler's wry PI is the detective every crime author wishes they'd written. Witty, thrilling and dripping with the dangerous denizens of noir, this is the high art of pulp fiction.
NEW ZEALAND FICTION
If you liked:
The Wish Child, by Catherine Chidgey (Victoria University Press)
Narrated by a mysterious voice, The Wish Child reveals the lives of ordinary Germans during World War II. As the worlds they know come to an end, children Siggi and Erich are thrown together in an abandoned theatre.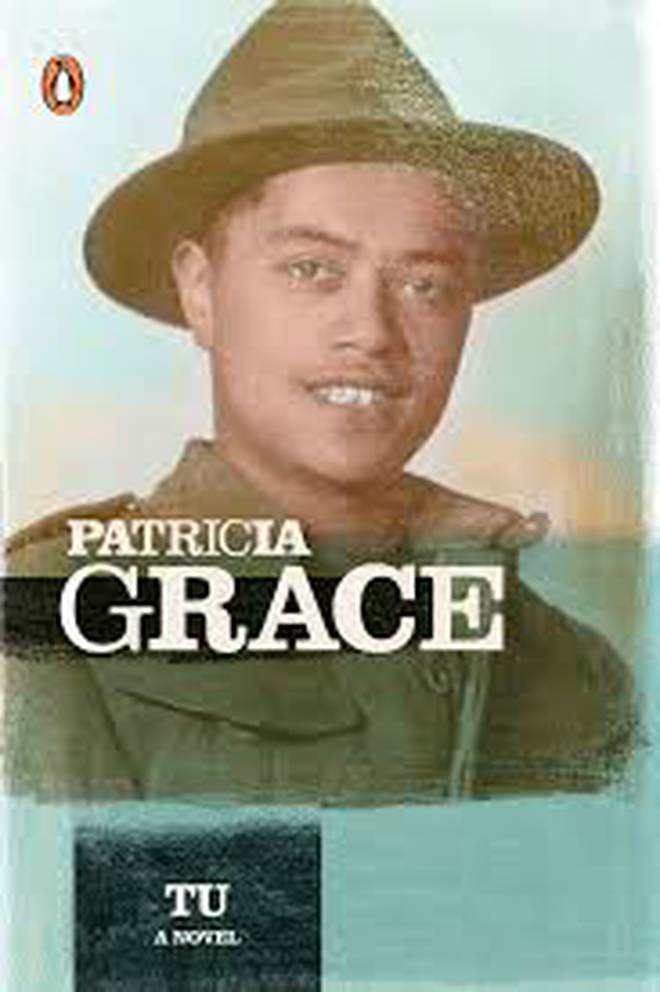 You might like:
Tu, by Patricia Grace (Penguin)
A different angle on WWII, Grace's powerful novel explores themes of belonging, loss and identity as it follows Tu, the youngest of three brothers fighting with the Maori Battalion in Italy.
Smith's Dream, by C.K. Stead (Penguin)
Smith is a reluctant objector in a New Zealand taken over by a right-wing militaristic government. A sparely written dystopian classic that has never been more relevant, including an apathetic populace and a rebellious antifa that goes too far.
The Demolition of the Century, by Duncan Sarkies (John Murray Publishers)
Two voices tell this yarn of lost socks and a dodgy race horse: Tom, the alcoholic insurance investigator and Spud, the demo guy tearing down the beautiful old Century Theatre.
DOMESTIC DRAMA
If you liked:
Truly, Madly, Guilty, by Liane Moriarty (Pan)
If you're a fan of Big Little Lies, or you are keeping Moriarty's 2013 novel The Husband's Secret on the New Zealand Bestseller charts, you'll have snapped up this domestic thriller. At the very least it will make you feel better about your own neighbourhood barbecues.
You might like:
The Break, Marian Keyes (Michael Joseph)
A new cast of characters replaces Keyes' usual Walsh family, hilarious YouTube grannies. Keyes confronts major issues blighting her Ireland while remaining funny and relatable.
Leave Before You Go
, Emily Perkins (Ecco)
The 90s are in again so it's a perfect time to revisit Perkins' witty 1998 novel about life and love in Auckland, and remember just how aimless and scattered Gen X could be.
The Lodger, by Marie Belloc Lowndes (Academy)
Based on the Ripper murders, this 1913 domestic thriller puts a landlady in the awkward position of suspecting her lodger of being a homicidal maniac. He seems such a nice gentleman, but what is he burning in the kitchen at night?
YA/FANTASY
If you liked:
The Book of Dust: La Belle Sauvage by Philip Pullman (Penguin)
Fans of His Dark Materials will celebrate the return of Lyra Belacqua in this "equel"- a new book set before, during and after the events of the original trilogy. Philosophical questions of spirit and consciousness are explored in Pullman's atmospheric fantasy world.
You might like:
The Wee Free Men by Terry Pratchett (Corgi)
Tiffany is a witch, although she doesn't know it yet. Pragmatic and unafraid in hand-me-down boots, she defends her ancient sheep-farming community and sticky little brother from inconvenient supernatural creatures in this first book in the brilliant Tiffany Aching sequence.
The Ocean at the End of the Lane by Neil Gaiman (Headline)
Lettie Hempstock's backyard pond is an ocean. Gaiman brings his trademark darkness to his YA writing, but with gentleness and heart. Adult readers will engage with the sweet melancholy of departed childhood and all its lost lessons.
We Have Always Lived in the Castle by Shirley Jackson (Penguin)
Merricat lives with her older sister and uncle, survivors of a mass poisoning that killed the rest of the family. Merricat casts little amateur spells to protect her fragile home from the outside world until a dubious charmer confounds her charms.
NON-FICTION
If you liked:
Renoir's Dancer: The Secret Life of Suzanne Valadon, by Catherine Hewitt (St Martin's Press)
In the 1880s Valadon was a beautiful model working for the French impressionists. She was also a talented painter in a world not looking for any working class, single mother artists to revere. This captivating biography paints a gorgeous portrait of the artist as a young woman.
You might like:
Tamara de Lempicka: A Life of Deco and Decadence, by Laura Claridge (Bloomsbury)
De Lempicka's art came to define the fast-living, glamorous spirit of the jazz age. Her erotic, stylised society portraits reflect a life equally dramatic.
My Father's Island
, by Adam Dudding (Victoria University Press)
Robin Dudding was an important literary figure in late 20th century New Zealand. His writer son's candid memoir of ramshackle bohemian life is poignant, funny and evocative.
The Scene of the Crime, by Steve Braunias (HarperCollins)
By turns lyrical and vernacular, gossipy and epic, this set of true-crime essays feels like a hit TV show waiting to happen. Braunias finds the devils, and angels, in the details.