Winston Peters has a message for school children: If nuclear war breaks out, we're all doomed.
The New Zealand First leader delivered the grim warning to a group of schoolchildren while appearing on TVNZ's Face The Classroom, in which electoral candidates are grilled by 8-12 year olds on a number of issues.
When one student asked Peters how New Zealand would protect itself if World War III began, the New Zealand First leader had a blunt - and bleak - response.
"I hate to give you this terrible information, but I don't think if it started in a nuclear sense that we could," he said.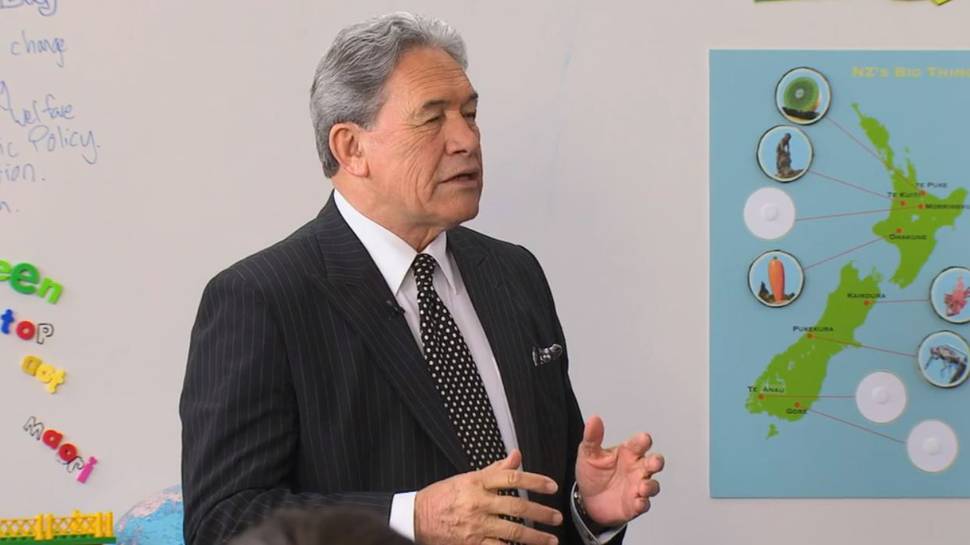 "If we had a third world war that was nuclear, I don't think that you could be honest and hope that anyone would survive. And that's why I'm so much against the idea of such a thing ever being contemplated," he continued.
"In the past you could have a war, you could have a scrap, you could have a fight between two countries," Peters said.
"But when you go nuclear, you will potentially destroy the whole planet - that means everything and everybody. And it's best I tell you what I think the worst scenario is, rather than just tell you something that may not be true."
Viewers took to social media expressing their surprise at Peters' frank statements.
Peters was also grilled on his party's stance on immigration, with one student asking him: "Why do you single out Asians?"
"I don't. If you go in my Facebook, you'll see thousands of Asian names that support our polices," he said.
"I've never talked about the 'Asian invasion' - my opponents have tried to refer to me and my comments as being about that, but I never have."
Face The Classroom also featured Labour's Jacinda Ardern, National's Bill English, the Māori Party's Marama Fox, the Greens' James Shaw, Act's David Seymour and The Opportunities Party's Gareth Morgan.
Read more: Political leaders face the classroom