A former Block contestant who walked away from Three's home renovation show with nothing says last night's finale shocked him.
"When they rolled them out for the second auction, I was like, 'Oh my goodness, why didn't they do that with us?'" says Tyson Hill, who competed with his partner Rachel Rasch in the first season of the reality TV show.
Hill and Rasch remain the only couple in The Block's history to fail to make a profit after their Takapuna do-up sold for $798,000 in 2012 - a price that was bang-on reserve.
He told Newstalk ZB hosts Kerre and Mark he felt sorry for Stace and Yanita, who were thought to be the winners last night after their North Shore property sold for $20,000 over reserve.
But at the last minute, Nate and Andy's home was allowed to return for a second auction after failing to sell, netting them $31,000 and the show's $100,000 winning prize.
"As far as that second auction when they rolled them out again, I would be gutted if I was (Stace and Yanita). It was pretty hard to watch."
Three defended its decision to allow Nate and Andy a second chance, saying: "This is a reality of auctions and keeps the bidding transparent."
Host Mark Richardson also defended the lack of money earned by the show's contestants - including Ling and Zing, who took home just $1000.
"We're not a charity. We're a reality TV show and we say, 'Come on here, here's a house ... we'll set the reserves below market valuation and hopefully you'll walk away with the grand prize'."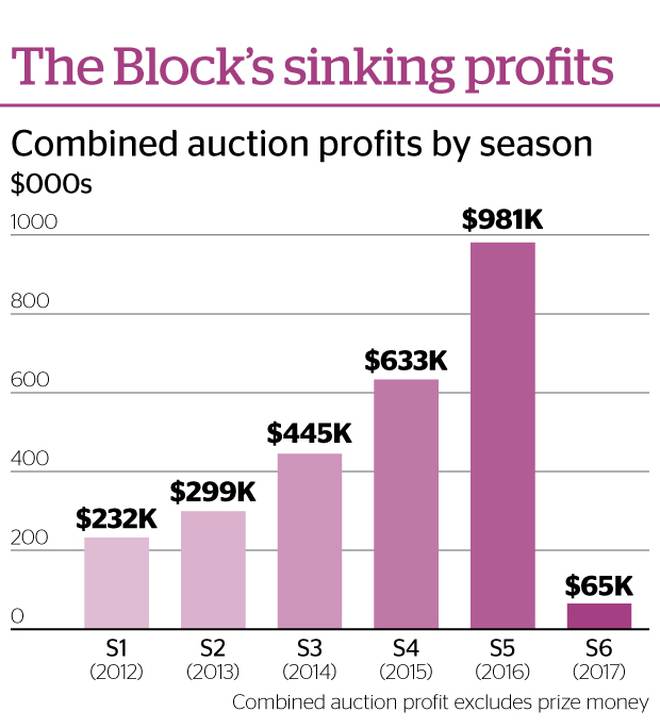 But Hill said that wouldn't make things any easier for Stace and Yanita, who looked distraught after missing out on the $100,000 prize money.
"You have to stand there on television not looking like you have soggy bum face, which is very hard ... to do."
Hill's advice to the pair - and the other contestants - was to chalk it all up to experience.
"(I) took all the things I'd gained from it, the dinners, the restaurants we wouldn't normally go to, the whole ride that goes on for three months ... and moved on. I think that's what they're going to do," said.
He also advised them to "get straight back to work as soon as you can".
Hill and Rasch were inundated with gifts after their season one failure, but only kept $11,000 and gifted the rest to charity.
He also revealed the Wellington pair gained something even more important out of their time on the show.
"We got a baby out of it. That might never have happened if we weren't dating for three months without our other child (while appearing on The Block NZ)," he said.
"Up there in Auckland, it was like being a teenager again."
Read more:
• Surprise second auction nets win for Andy and Nate
• Social media lashes out at two attempts to sell winning Block house
• The Block NZ 'reflects market': REINZ boss unsurprised by result
• The Block villain Julia speaks out on being stood down from the show
• Why The Block's mystery bidder is causing a stir
• Slave labour: Block stars worked for just 48 cents an hour
• Mark Richardson: 'We are not a charity, we're a reality TV show'