They were sent home from The Block NZ to rest and recover but instead twins Ali and Julia picked up their paintbrushes for a good cause.
Last week, host Mark Richardson staged an intervention with the twins, raising concerns about their mental well-being and ordering them off-site for the weekend.
"I think emotionally you guys are struggling. You've been getting an absolute pounding social-media wise. You guys are struggling, you have to admit over the past couple of weeks, it's really ground you down."
He ordered the twins home to spend time with "someone you love" and to "get completely away from this environment".
But instead, the Auckland sisters rounded up their partners and dogs and returned to the home of Anwynn - who featured in last week's community challenge - to finish the job they started last week.
During the challenge, the twins were sent to Anwynn's home to restore and paint her windowsills, however, time ran out before they could finish the job and the pair were left upset they couldn't do more to help the cancer patient.
Posting a message to Instagram, Julia revealed the pair returned to Anwynn's for a day's painting - before enjoying a roast lunch together.
"We didn't feel like we deserved a weekend off the block so we got our supplies from home and went back to Anwynn's and finished off all her windowsills with our bf's and puppies! She made us a roast lunch too! Love her, sweetest soul!!! So nice to be able to help her out," wrote Julia.
Richardson sent the twins home last week amidst concerns they were struggling to cope with negative social media attention - ordering them to sit out this week's room reveal and judging.
But last night, he changed his mind, announcing he would delay judging for a further three days to allow the twins the chance to compete - much to the annoyance of their fellow competitors.
Richardson was in no mood for arguments, however, telling the teams off.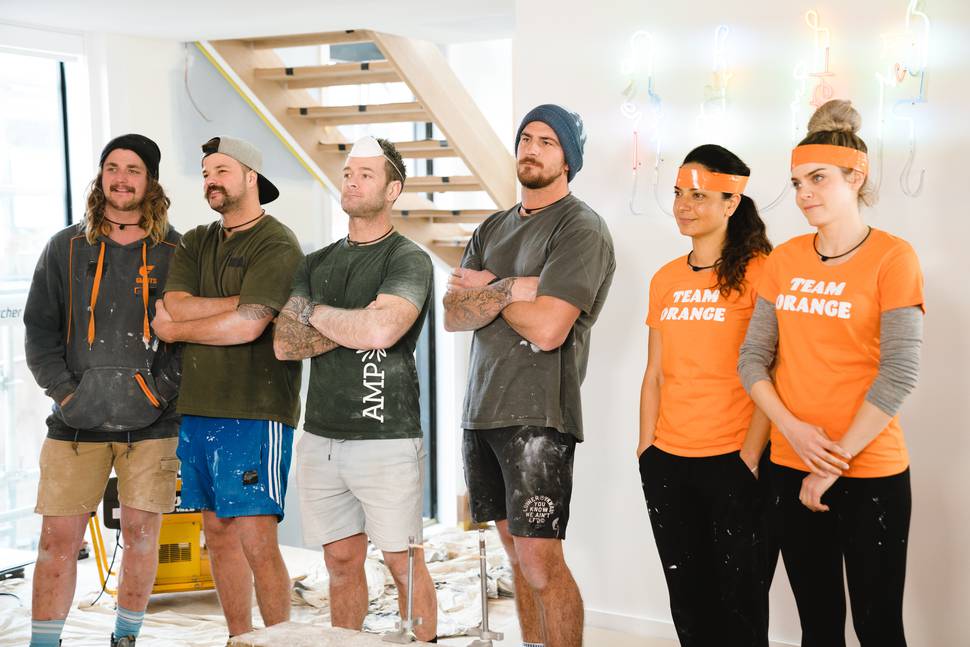 "Don't stand here whinging about what's not fair," he barked.