For the last few weeks, Jon Carroll has been touring the world with a secret stuffed into his gym bag.
That's where the director of prototyping from toy company Sphero has been keeping their latest toy - and it's one that comes with a fair few spoiler warnings.
Released today, the Boulder tech outfit's take on Star Wars droid BB-9E comes directly from December's Star Wars blockbuster The Last Jedi, one of the year's most anticipated films.
An evil version of BB-8, no one has seen the First Order Imperial droid before - and that means Carroll has been sworn to secrecy. Until today.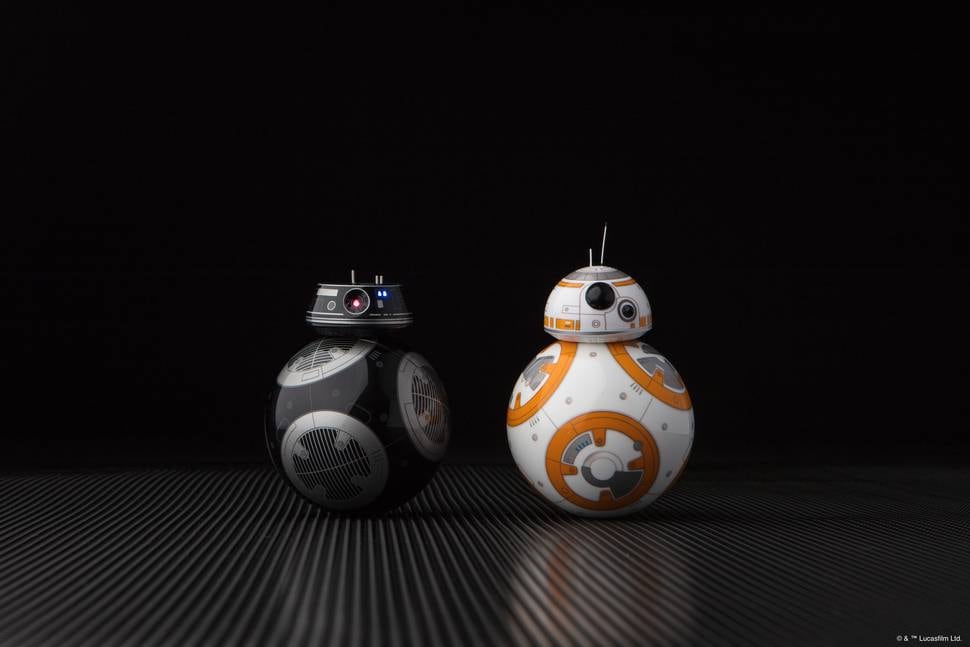 "He hasn't even been in the trailers," says Carroll, who reveals Sphero worked directly with Lucasfilm on the toy. "We don't know too much about him ... yet."
The toy is fully voiced and programmable and is controlled via an app. It follows on from the success of Sphero's BB-8 from Star Wars: The Force Awakens, an award-winning top seller that sent Sphero into the stratosphere.
"We could barely make them fast enough," says Carroll. "It was the top selling toy, it won toy of the year awards. We were a successful company pre-BB-8, but that took us to the next level."
It's meant Sphero's been able to make high-tech toy versions of other popular film characters, including Cars' star Lightning McQueen and Spider-Man.
They've also recreated Star Wars favourite R2-D2, which is also released today as part of Star Wars fan day Force Friday.
Carroll says the development team has spent years crafting the droid to make him as real as possible. His blips and beeps are straight from the films, he has a retractable leg, and he even waddles just like he does in the films.
"Our guys spent a lot of time watching the old movies. They tried to make it as authentic as possible. ... You really feel like R2-D2 is sitting in front of you and the technology fades away."
Carroll's links to Star Wars means he gets asked to spill secrets about the new film all the time. The Herald tried, but couldn't pry anything out of him.
"We worked very closely [with Lucasfilm] but I have not seen the movie yet," says Carroll.
Has he seen scenes from the film? "Some," he deadpans.
Looks like he's still got some secrets locked away in that gym bag of his.
LOWDOWN
What: Sphero's new Star Wars droid BB-9E
When and where: Available now for $269.99
Also: R2-D2 available for $319.99