Fresh from the triumphant launch of artist Lisa Reihana's work at the Venice Art Biennale in Italy, Creative New Zealand is readying itself for a second large-scale assault on Edinburgh's world-famous arts festivals.
Three years after taking 100 local musicians, actors, authors and artists for an official New Zealand at Edinburgh season, the arts council is taking a 50-strong contingent to the arts festivals, which attract arts lovers, venue managers, festival programmes and media from around the world.
The Edinburgh Festival brings together 12 separate arts events, concentrated in August when the city's military tattoo, visual arts, fringe performing arts and book festivals occur. Together, the festivals attract about 4.5 million participants.
New Zealanders travelling this year to the Scottish capital include theatre company Trick of the Light, actors Barnie Duncan and Julia Croft, performance group White Face Crew, the Modern Maori Quartet, theatre director Eleanor Bishop and the 2016 Walters Prize winner, artist Shannon Te Ao.
Duncan will perform as his alter ego, Caribbean DJ Juan Vesuvius in a comedy called I Am Your Deejay while Croft and Bishop will present their respective feminist-orientated shows Power Ballad and Jane Doe. Binge Culture Collective, a group of artists who make theatre for the digital age, will take three productions to the Fringe.
Power Ballad and Jane Doe are to be performed in Auckland next month to raise additional funds for their Scottish seasons. Aucklanders will be able to see Trick of the Light's The Road That Wasn't There in July, a month before the show leaves for Edinburgh.
Kiwi authors will also take part thanks to a partnership between Creative New Zealand (CNZ), WORD Christchurch and the Edinburgh International Book Festival; participating authors will be announced next month.
The delegation also includes those who participate in Momentum, a more business-oriented programme for creative industry leaders.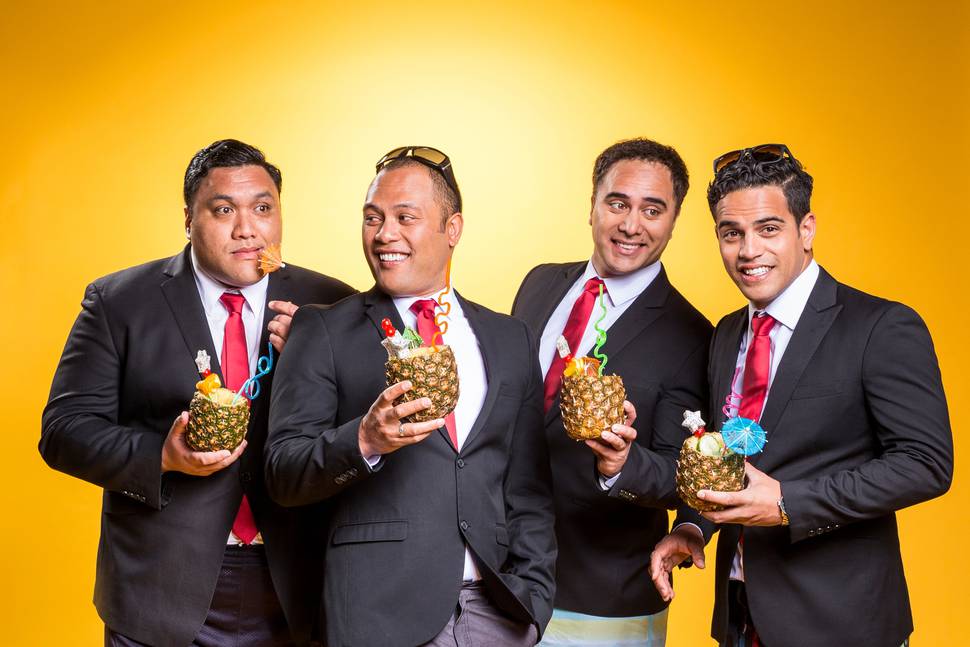 CNZ is focusing on helping performers who make small- to medium-scale shows to promote themselves and, in particular, to work with their Scottish counterparts on longer-term projects. CNZ says the festivals offer enormous opportunity by giving our artists the chance to extend themselves and work internationally and find potential future partners for presenting and touring opportunities.
It helps companies and artists with flights, freight and specific installation costs through its international programme. While other countries present official "seasons" at Edinburgh, New Zealand has led the way when it comes to taking multiple artists and companies across the various festivals under an umbrella marketing campaign.
This more structured season helps companies and artists stand out from the crowd and connect to international presenters, media, programmers and audiences.
In 2014, the then director of the Edinburgh International Festival, Sir Jonathan Mills, told the Herald he was a regular visitor to New Zealand and had watched with avid interest as our arts scene matured. Sir Jonathan, originally from Australia, said he could have filled that year's programme with twice as many New Zealand projects without blinking.
"There is depth and diversity and talent here and your artists are becoming more confident about exploring your own stories, which means there is no reason for New Zealanders to be anything but confident about their artistic contributions."
A number of those who participated have gone on to further success:
The Generation of Z (Royale Productions) received numerous international offers and had a four month run in London's West End.
Duck, Death and The Tulip (Little Dog Barking) was invited to present in India, the United Kingdom and at the Auckland Arts Festival.
Leading contemporary jazz band The Troubles received invitations to perform in South Africa and return to Edinburgh for a second year.
Back of the Bus (Java Dance) received invitations to perform in the United Kingdom and Korea and subsequently returned to Edinburgh in 2016 with The Wine Project and Back of the Bus again.
A visual arts project in 2014 saw five New Zealand artists exhibit at the Edinburgh Art Festival. One was Shannon Te Ao, who will return this year with a commissioned work in partnership with Pakuranga gallery Te Tuhi.