There are 30 movies that have made US$1 billion worldwide with Avatar currently the top earning flick of all time.
But just because a movie went on to make that much money doesn't mean it was any good.
Here are the worst movies to achieve the magical billion dollar mark:
TRANSFORMERS: DARK OF THE MOON - 2011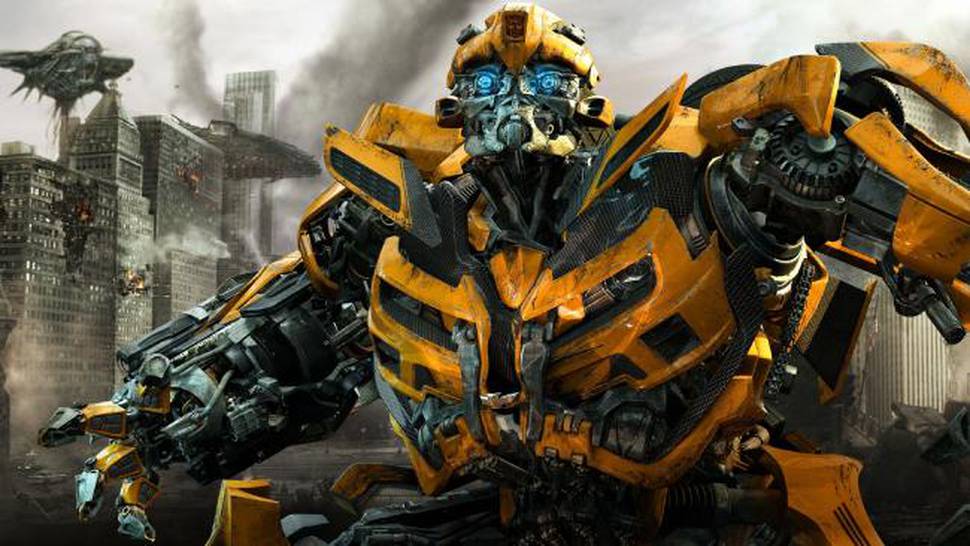 Starring Shia LaBeouf and Josh Duhamel, this movie was the third in Michael Bay's Transformers franchise.
It was a hit with fans and grossed US$1,123,794,079 worldwide but it wasn't such a hit with the critics.
With just a 35 per cent rating on Rotten Tomatoes, here's what some less than impressed critics had to say:
"This movie is actively making the world a worse place to live. I am certain Michael Bay considers it his masterwork. He's right. God help us all." - Deadspin
"There are definitely bits of this third Transformers film that are ... well ... not quite as stupid." - Guardian
"I miraculously survived a preview screening with a throbbing headache and slight nausea; others may not be so lucky." - New York Post

STAR WARS: EPISODE I - THE PHANTOM MENACE - 1999
Fans had waited more than 15 years for another Star Wars film but The Phantom Menace wasn't exactly worth the wait.
Considered one of the weakest movies in the franchise, the film starring Liam Neeson and Ewan McGregor made $US1,027,044,677 worldwide.
But the film, and especially the character of Jar Jar Binks, was light years away from pleasing the critics.
Here's what some of them had to say:
"The Phantom Menace is, at best and worst, a mediocre film-a boring adventure undermined by anaemic political theatrics and the rusty artistic tastes of its maker." - BoxOffice magazine
"A pop-culture calamity, a soulless, passionless film whose only real effect was to smudge the happy memories of the three originals." - Guardian
"Being amazed has never been this boring." - E! Online

ALICE IN WONDERLAND - 2010
When Tim Burton and Johnny Depp team up, weird things tend to happen.
The duo, whose previous collaborations include Edward Scissorhands and Sleepy Hollow, had a box office hit with Alice in Wonderland which grossed $US1,025,467,110.
But some critics were even more lost than Alice and couldn't quite make sense of the bizarre film:
"It might be time for Johnny Depp and Tim Burton to start thinking about seeing other people." - New York Observer
"Indecision haunts every frame. The result is a clattering, hectic spectacle that by the end has run out of inspiration. It's a home for abandoned ideas." - Minneapolis Star Tribune
"Though Burton's film boasts some excellent performances, as the caterpillar says to our heroine, it's merely "almost Alice." - AP

TRANSFORMERS: AGE OF EXTINCTION - 2014
Shia LaBeouf was out and Mark Wahlberg was in, but that wasn't enough to please the critics in Bay's fourth Transformers movie.
It made $US1,104,054,072 worldwide but was nominated for Worst Picture, Worst Director and Worst Supporting Actor at the Golden Raspberry Awards.
Once again, the reviews were brutal:
"This tepid fourth instalment is actually an improvement over 2011's ridiculous Dark of the Moon entry. But that's like saying the flu is better than pneumonia. Either way, a high threshold for pain is required." - Us Weekly
"Nothing coheres. Movies usually try to come together at the end; this one falls apart. If that's Bay intention, then cinema has finally entered its Age of Extinction." - TIME magazine
"One thing you have to give Bay credit for: He has a knack for bringing A-list talent down to his level." - Boston Globe

The full list
If you're interested, here's the full list of movies that have grossed more than US$1 billion worldwide:
1. Avatar - $2,787,965,087
2. Titanic - $2,186,772,302
3. Star Wars: The Force Awakens - $2,068,223,624
4. Jurassic World - $1,671,713,208
5. The Avengers - $1,518,812,988
6. Furious 7 - $1,516,045,911
7. Avengers: Age of Ultron - $1,405,403,694
8. Harry Potter and the Deathly Hallows - Part 2 - $1,341,511,219
9. Frozen - $1,287,000,000
10. Iron Man 3 - $1,214,811,252
11. Beauty and the Beast - $1,186,029,848 (still in cinemas)
12. The Fate of the Furious - $1,162,229,939 (still in cinemas)
13. Minions - $1,159,398,397
14. Captain America: Civil War - $1,153,304,495
15. Transformers: Dark of the Moon - $1,123,794,079
16. The Lord of the Rings: The Return of the King - $1,120,237,002
17. Skyfall - $1,108,561,013
18. Transformers: Age of Extinction - $1,104,054,072
19. The Dark Knight Rises - $1,084,939,099
20. Toy Story 3 - $1,066,969,703
21. Pirates of the Caribbean: Dead Man's Chest - $1,066,179,725
22. Rogue One: A Star Wars Story - $1,055,969,346
23. Pirates of the Caribbean: On Stranger Tides - $1,045,713,802
24. Jurassic Park - $1,029,939,903
25. Finding Dory - $1,028,570,889
26. Star Wars: Episode I - The Phantom Menace - $1,027,044,677
27. Alice in Wonderland - $1,025,467,110
28. Zootopia - $1,023,784,195
29. The Hobbit: An Unexpected Journey - $1,021,103,568
30. The Dark Knight - $1,004,558,444