Birthday luck as he 8 the cake
"I spent my 71st birthday in China and my wife ordered an iced cake," writes Michael Edgar. "The cake decorator did not want to put '71' on top because both numbers are odd numbers and therefore unlucky. My wife did not accept him getting around the problem by making me one year younger or one year older, so he applied some creativity. He put '7' on one side of the cake, left a space, and '1' on the other side. Seven and one together make eight, which is one of the really lucky numbers. Problem solved."
Cartoon too clever to be funny
Gary Larson's The Far Side cartoon was a huge success that ran in nearly 2000 newspapers at the height of its popularity. But one early strip had readers scratching their heads so much that Larson had to explain the cartoon in a press release. In 1982, Larson drew a cartoon that was supposed to satirise the outdated anthropological belief that, of all creatures, only Homo sapiens makes tools. The strip in question shows a cow presenting an assortment of low-tech gadgets she's built. Larson's caption reads, simply, "Cow Tools". Some people didn't get the joke. In fact, hardly anyone did. Larson's explanation appeared in newspapers throughout the US. "The cartoon was meant to be an exercise in silliness ... I regret that my fondness for cows, combined with an overactive imagination, may have carried me beyond what is comprehensible to the average Far Side reader." He credited the debacle with boosting the popularity of The Far Side. (Via Mental Floss)
Old-school doctor ensures marriage off to a good start
"Dr Pollard was our family doctor in the 50s and 60s here in Dinsdale, Hamilton," writes Russ Goodall. "The doc was a wise old bird. When I told him I was getting married, he had some advice. I expected he would share something about the business of the birds and bees even if I was nearly 30. But, no, he suggested I make sure we got plenty of photos taken at the wedding. He explained that married life had its ups and downs - I'm sure the pun was intended - and that it was inevitable some days would not be as happy as the day we exchanged vows. He continued, 'So, lad, when the going gets tough and you get down in the mouth, you'll always have lots of snaps you can look at to remind yourself of a day when you both were very much in love and serenely happy'."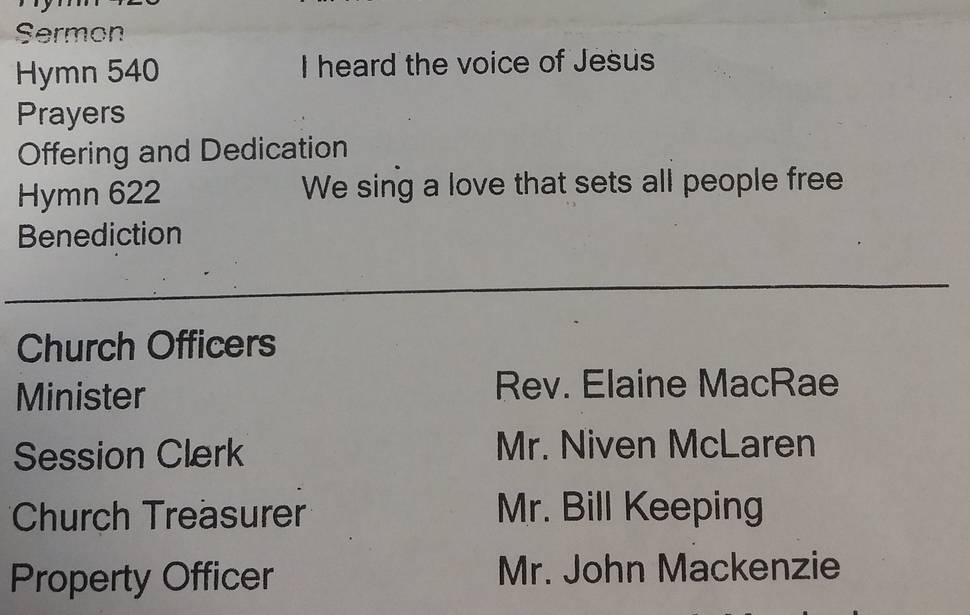 Snappy name important for Waterview Connection
Rob Cooper from Papakura writes: "In response to Tim's new name for the Waterview Connection, perhaps one of the following would be more relevant. Pizza Passover, or Dipton Dragway or even Bill's Pizza Pineapple Passageway. Methinks a public competition is in the offing."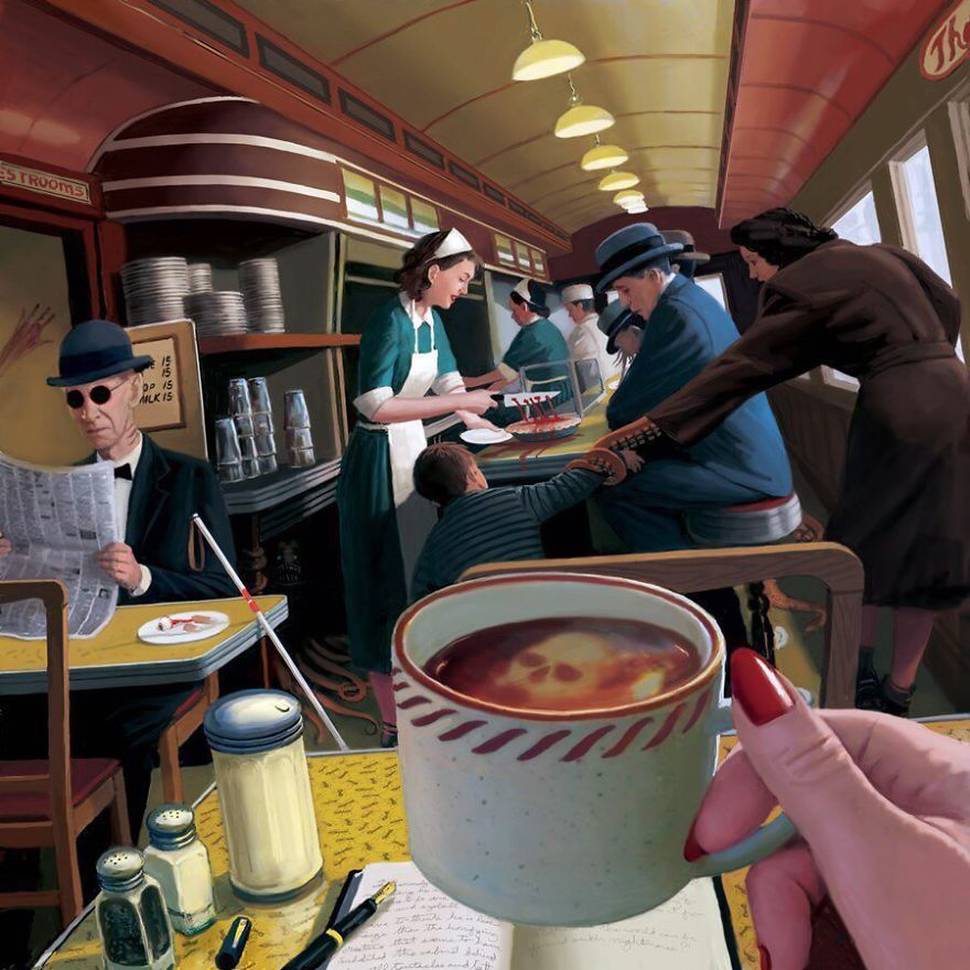 Picture this:
At first glance seems like a depiction of an ordinary American diner in the 40s or 50s. But if you look closer, you'll see
in the image...
Picture this: 'Seeking' is a series of portraits of New Yorkers who have posted platonic personal ads online. "A woman who lists her age as sixty, her body type as "athletic," her likes as "generosity, fair play, forgiveness," and her dislikes as "egoism, psychopathy and greed" is captured standing next to a large tree in a park, in slanting evening light. She's shot from far away, and it's hard to make out her features, but she's wearing a pink scarf and sensible shoes and has her hands folded demurely in front of her. She's looking, she writes, "for somebody who knows what it means when an unexpected tragedy brings you down to your very existence." Go here for more.
Video: At the beginning of spring the Dutch can witness a phenomenon known as koeiendans - meaning a dance of cows. Having spent all of winter inside when they are released to the warmth, the sun and the fresh grass the cows dance to express their joy...