An interview with "the biggest female action movie star in Hollywood" comes with a few restraints - and quite a long wait.
Scarlett Johansson is feeling a bit bleary. "I've been stuck in the studio for the whole day," declares the Hollywood superstar to a room full of journalists.
She's not kidding. It's nearly 10pm and we've been there all day too, waiting for Johansson to find room for us between takes as Ghost in the Shell enters its final filming days in Wellington.
As Johansson, 32, slumps back into her chair in this airless room at Stone Street Studios, she looks a lot like how we all feel.
"What's going on?" she says, sighing, then laughing before answering her own question. "I don't know."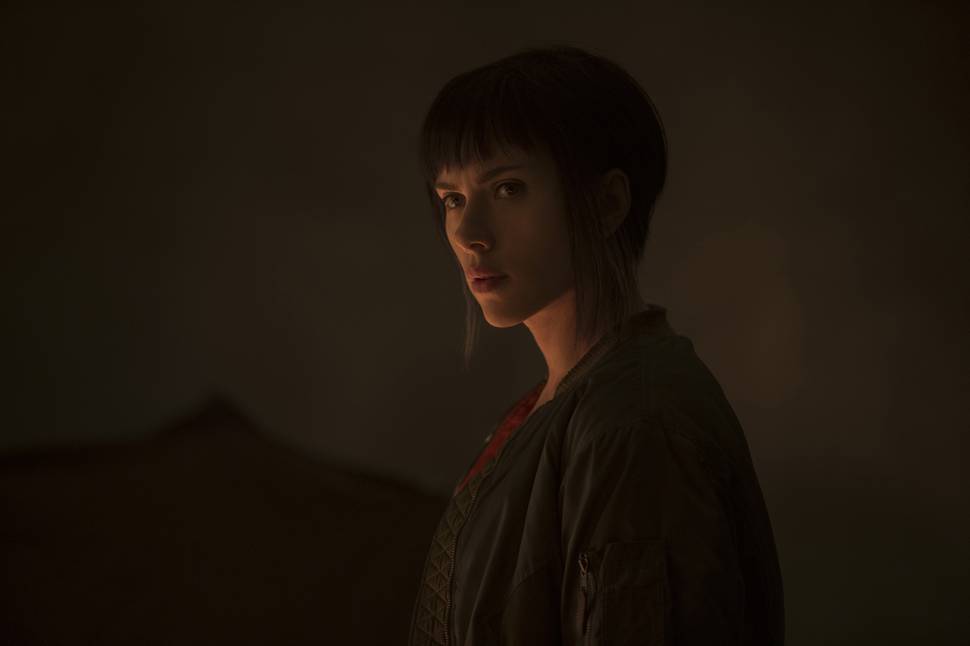 It's a slow start with someone introduced by one of the four press minders in the room as "the biggest female action movie star in Hollywood".
When you've been waiting since midday to meet Johansson, force-fed mint chewing gum moments before she enters the room, then granted just 11 minutes with her, you could be forgiven for expecting something a little more grand.
Despite Johansson's fatigue, take a peek outside and it's easy to work out why she's feeling frazzled.
The Miramar film hub is buzzing with activity as Wellington's role in Ghost in the Shell - a glossy, high-budget, big-concept and majorly controversial new sci-fi film - peaks.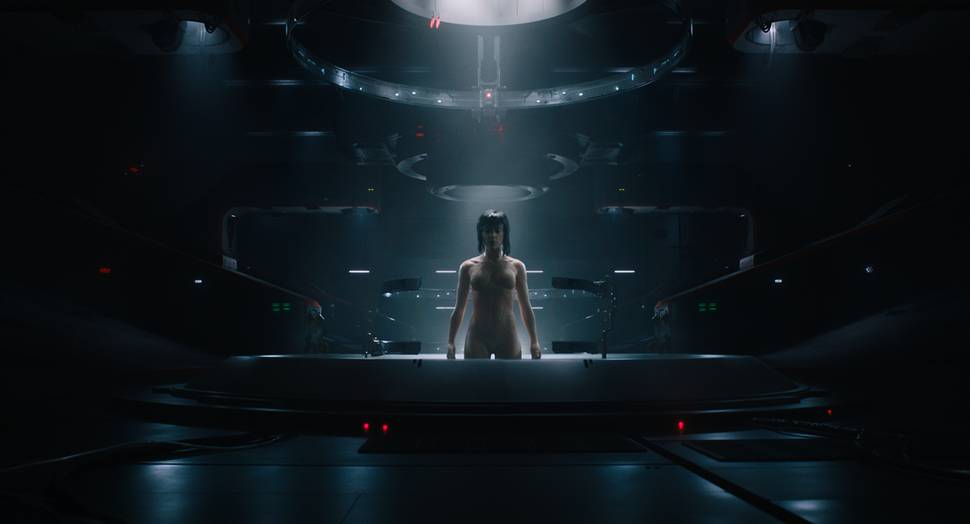 Outside, building-sized green screens surround a crash site covered in charred tree trunks and twisted metal, the site of a climactic battle sequence that has extras strewn around it bleeding from a variety of injuries
Around the corner, at least 40 extras dressed as monks with brown robes and shaved heads file into a cylindrical room that is covered in thick knotted wires and resembles a scene from an Alien movie.
Multiple film crews are shooting in tandem, and things are so hectic it's no surprise a promised interview with the film's director, Rupert Sanders, never eventuates.
The good news is that if you love the 1989 Manga comic that this version of Ghost in the Shell is based on, everything we see today - from dazzling story boards to actual scenes - looks exactly like its dystopian cyberpunk vision of the future should.
Anticipation is high for the movie, released today, which follows a group of military-style enforcers called Section 9 who tackle cyber crime, led by Johansson's cyborg assassin The Major.
Dressed in her full get-up, with short cropped black hair and a dark jumpsuit, the Johansson who appears before us seems a little beat up.
Her words come slowly. There are pauses, occasional sighs. There's a reason for that.
"The film has a lot of action in it and I've really taken on the responsibility of doing a lot of the stunt work on this job," Johansson admits.
"There's an element of fear when you do anything that's really challenging physically but that's what makes the action interesting to watch.
"There's gotta be a certain level of, 'holy shit'."
Ghost in the Shell has certainly had its fair share of "holy shit" moments - and not all of them are about the movie.
For starters, Johansson's time in New Zealand came up during her recent divorce filing to her husband of two years, Romain Dauriac, as the couple battle for custody over their daughter, Rose, 3.
"Mr Dauriac is tired of having to run his life and his child's life based on Ms Johansson's shooting schedule," Dauriac's lawyer was quoted as saying.
Of bigger concern for the film's producers are claims of whitewashing that have dominated coverage right from the moment Johansson was confirmed as The Major, a character who identifies as Asian in the original Manga comic
Local and international media gathered today were instructed by press minders several times not to ask Johansson about those whitewashing claims.
"It's not for her to address," we were told. "We're guests. We don't want to offend her."
Johansson has since addressed the issue, telling Marie Claire that: "I certainly would never presume to play another race of a person. Diversity is important in Hollywood, and I would never want to feel like I was playing a character that was offensive."
Today, with journalists adhering to those strict instructions, Johansson describes The Major as being "reborn into this cyborg body ... she has a very murky idea of who she once was".
Her campaign to discover her origins helps drive the film. "She's a victim of amnesia in a sense. She has memories but they're murky. Her question of her own identity is a by product of this cloudiness that she feels. She's curious about herself."
As our interview comes to a close, Johansson reveals that's been a struggle for her, presenting her with a challenge not there roles in films like The Island, Lucy and The Avengers.
She admits playing someone with a robotic heart was tough.
"Feeling emotion but not being able to show it in the same way has been challenging ... fear and isolation and loneliness and, I guess, depression [are] feelings we wear outwardly. She doesn't."
As Johansson gets the call that she's needed back on set, she finally perks up. "Tracking that arc has been challenging. But it's good," she says. "I like it."
Read more: This is what happens when you wait 10 hours to interview Scarlett Johansson
LOWDOWN
Who: Scarlett Johansson, Juliette Binoche and Pilou Asbaek
What: Ghost in the Shell
Where and when: In theatres next Thursday