The new season of The Bachelor NZ is here and after just one episode, it's already shaping up to be an improvement on the last.
The second season of the reality dating show was, frankly, a trainwreck.
But as we settle in for season three, things are already looking better thanks to Zac Franich and the latest crop of bachelorettes. Here are five reasons things are looking up this year.
1. We <3 Zac Franich
Zac Franich is balanced: his face is perfectly symmetrical, sure, but he's goofy and a bit awkward too. He's nice and complimentary - "great hair," he tells every third Bachelorette - but he seems shy. It's endearing.
We meet him in his home town, Auckland's Hibiscus Coast. Shots of Zac on a surfboard remind us that he loves the ocean. Shots of Zac coaching at Orewa surf club remind us that he coaches at Orewa surf club. His students watch attentively in Speedos.
Refreshingly, Zac is a walking symbiosis of two Kiwi male archetypes. He's a bit of a jock - he lives for his chosen sporting profession and is subsequently really buff - but he's also capable of being open about his feelings and having heart-to-heart conversations with his mum. His masculinity is robust as a result, and it almost redeems him for mispronouncing Orewa.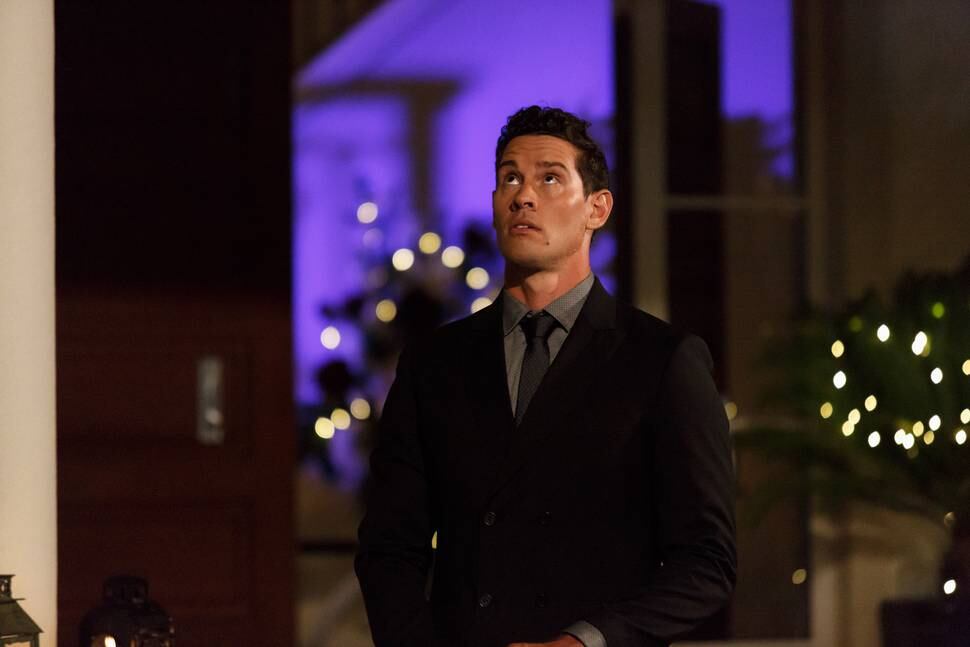 2. He's not too cocky
Familiarising viewers with 19 women in less than 45 minutes is no mean feat, and you can't help but feel a sort of solidarity with Zac as one by one, the bachelorettes step out of Suzukis and introduce themselves.
Everyone was so obviously nervous - with Zac flushing right down to his collar, while repeating the women's names over and over.
Dominic Bowden popped in from time to time with a bro-clap and words of encouragement, imparting wisdom as though he had filmed his own season last autumn. You did well, Zac.
3. The new Bachelorettes are far from boring
The Bachelorette introductions occupied most of the episode and they seem a lot more interesting than some of the past contestants we've seen.
Katey hilariously managed to forget Zac's name and Monique insulted his mother.
Meanwhile, in the unofficial talent portion of the show, Claudia impersonated Moaning Myrtle from Harry Potter and Elaina performed an (admittedly terrible) rap.
Jess, at least, can keep "NovelTea" in her back pocket as a side career - I'd advise getting that trademarked asap.
The editing deliberately drew on the most awkward parts, including those wonderfully human moments in which several girls couldn't figure out where the front door was.
Bless them.
4. Oh, there'll be drama alright
Amongst the Bachelorettes there are already an array of personalities to root for - Lily, who forgot how old she is; Nina, who's read Harry Potter seven times; or Taylar, who's here to steal your man.
As always, the stronger personalities in the group swiftly made their way to the forefront and the bitchy whispers began before too long.
If it's already coming out in the first episode, it's looking pretty likely this season won't be without some essential Bachelor drama. The question is: Who's going to be the new Naz?
5. Everything's so . . . white
With a cast almost as white as Zac Franich's teeth, Colgate's sponsorship seems to go beyond just dental hygiene. And then there's that mysterious white rose.
A concept borrowed from the Australian Bachelor, the white rose has, at times, provided immunity, a one-on-one date or a ticket to crash another date. Our Bachelorettes were clearly just as clueless as us, however: does it represent purity? Is it a friend-zone rose?
Viarni was invited on a date by the rose-weilding Bachelor - which revealed the instant sisterhood that had been struck up by the mansion pool as she was sent off with a chorus of "Yeah V!!". But the white rose remained in his hands during their pleasant first date, and we still don't really know what it does.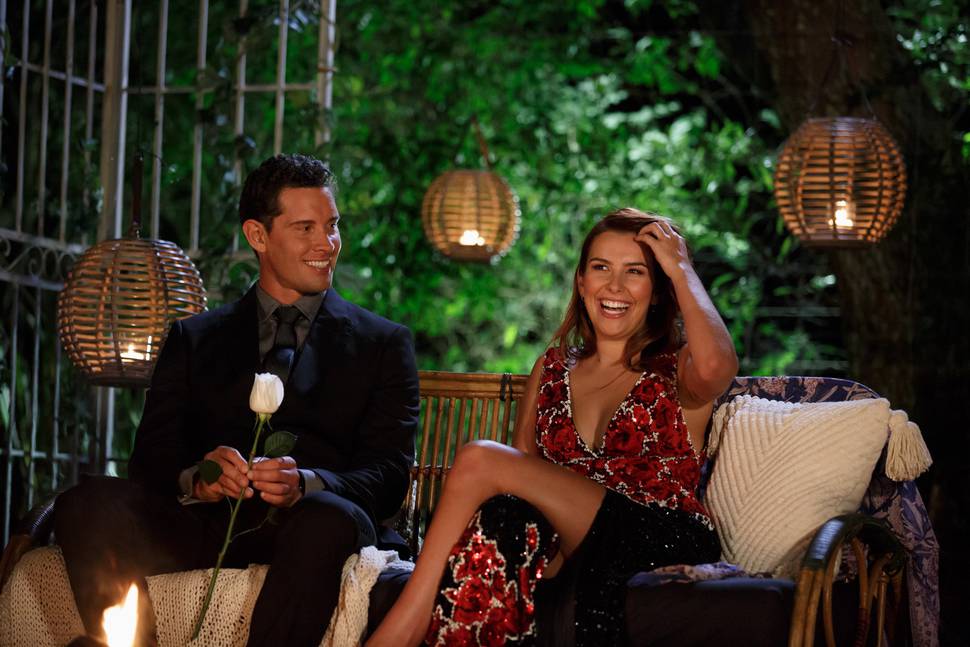 Zac described the Bachelorettes as "a pack of lions hunting a gazelle", but Monday night will see him confronted with his first round of difficult choices as three Bachelorettes are sent home.
It'll be interesting to see how our kind and sensitive Bachelor copes, but for now, tonight's episode was a promising start for a show recovering from a troubled season 2.