Hollywood's next big celebrity divorce appears to be between Scarlett Johansson and Romain Dauriac, who have already began duking it out in court and in the press over custody of their two-year-old daughter Rose.
They're not the first Hollywood couple to wage war against one another after the breakdown of their marriage, however, following in the glitzy footsteps of the likes of Brad and Angelina, Tom and Katie, and Johnny and Amber.
With that in mind, here are the stories behind some of Hollywood's most memorable (not to mention costly) divorces.
Scarlett Johansson and Romain Dauriac
Following months of speculation, January 2017 saw Scarlett Johansson announce that she had separated from her French husband Romain Duriac in summer of the previous year.
Then, in March, Johansson officially filed for divorce in a New York court.
The couple than became immediately embroiled in a custody battle over their young daughter Rose, which will inevitably become messier as time goes on, with Duriac based in France, and Johansson based in the US.
Married: 2014
Divorced: 2017
It was her: second marriage (she was previously married to actor Ryan Reynolds between 2008 and 2011)
It was his: first marriage
She said: "As a devoted mother and private person and with complete awareness that my daughter will one day be old enough to read the news about herself, I would only like to say that I will never, ever be commenting on the dissolution of my marriage.
"Out of respect for my desires as a parent and out of respect for all working moms, it is with kindness that I ask other parties involved and the media to do the same. Thank you."
His lawyer said: "Romain is the primary custodial parent," lawyer Hal Mayerson told E! News.
"He wants her to be involved with her daughter, desperately, but you can't have schedules switching all the time. How do you explain that to a child? She's allowed to have her career, and there will be a certain degree of flexibility-but not to suit her schedule or Mr. Dauriac's. It will be one that suits the child.
"If the court decides it's in the best interest of the child to be flying on a plane or changing their schedule all the time then I'm going to find a new business. It's not fair to the kids or to the other parent."
Amber Heard and Johnny Depp
Thirty-year-old Heard filed for divorce in May 2016, after just over a year of marriage to her Hollywood superstar husband, 52. The couple didn't have a pre-nuptial agreement, but Heard will be entitled to a share of Depp's earnings in the past year.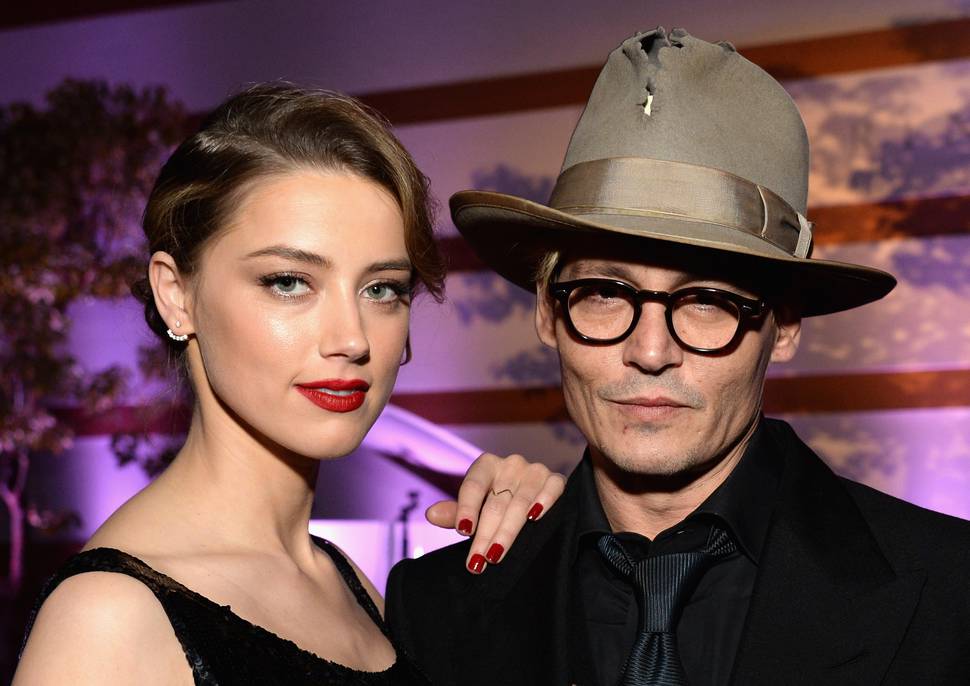 Along some sources suggested that they payout could be as high as £35 million, in the end it was between $7-10 million, and Heard - accused of golddigging by some of Depp's defenders - donated the whole lot to a domestic abuse prevention charity and a children's hospital.
Married: 2015
Divorced: 2016
It was his: second marriage (Depp also had a longterm relationship with the mother of his two children, singer Vanessa Paradis, although the pair never married)
Her: first marriage
He said: Depp has issued a statement through his representatives. It reads:
"Given the brevity of this marriage and the most recent and tragic loss of his mother, Johnny will not respond to any of the salacious false stories, gossip, misinformation and lies about his personal life, Hopefully the dissolution of this short marriage will be resolved quickly."
She said: "As described in the restraining order and divorce settlement, money played no role for me personally and never has, except to the extent that I could donate it to charity and, in doing so, hopefully help those less able to defend themselves," Heard said in a statement.
"Hopefully, this experience results in a positive change in the lives of people who need it the most."
They both said: "Our relationship was intensely passionate and at times volatile, but always bound by love," they said.
"Neither party has made false accusations for financial gains. There was never an intent of physical or emotional harm."
Guy Ritchie and Madonna
Global superstar Madonna had to say goodbye to an estimated $92 million after her divorce from director Guy Ritchie. Her publicist at the time described it as "one of the largest payouts ever in a divorce settlement".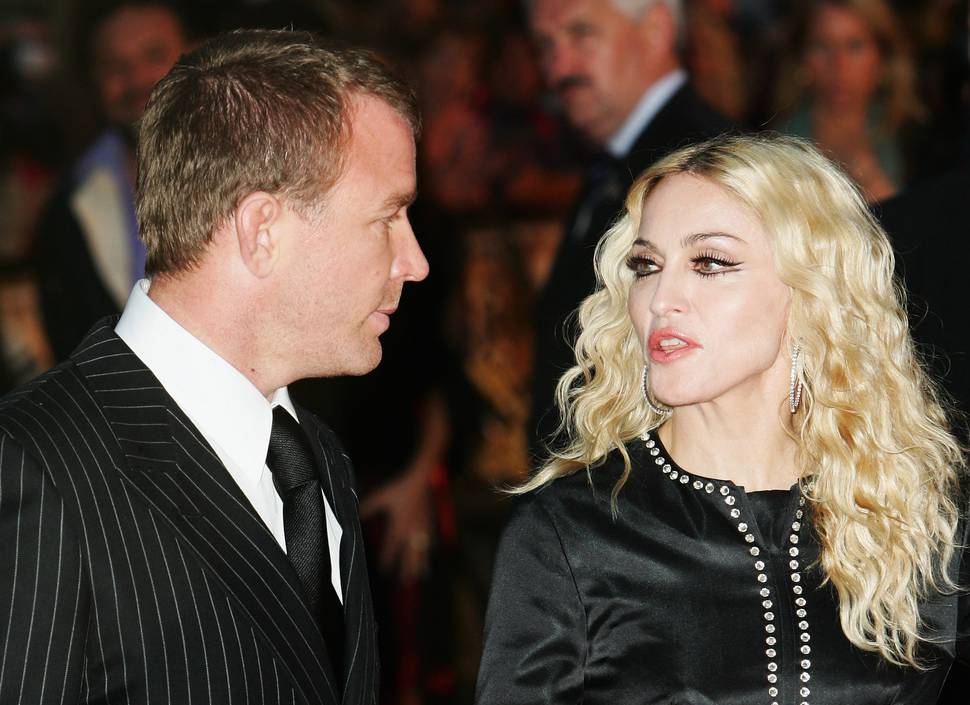 Married:
2000
Divorced: 2008
It was his: first marriage
Her: second marriage
He said: "I just wanted a regular husband and wife thing. But it was always a great song and dance just to do ordinary stuff. She's obsessed with her own public image, obsessed with being seen as some kind of global soothsayer....Our marriage was a three-ring circus in the end." (To The Mirror, in 2008.)
She said: "When you start off, everything's great and lovely, and the person you've married is flawless, and you're flawless. Then time goes by, and you share a life, you have children, and there are cracks in the veneer. It's not as romantic as it used to be. You think, 'This isn't what I thought it was going to be,' and 'How much am I willing to sacrifice?'" (2012, as reported in the Daily Mail)
Dennis Quaid and Meg Ryan
Actors Quaid and Ryan fell in love while filming their second film together, DOA. It all turned ugly after Ryan had a brief affair with Proof of Life co-star Russell Crowe in 2000, and the pair divorced after 13 years of marriage. Ryan also alleges that Quaid was unfaithful for years.
Married:
1991
Divorced: 2001
It was his: second marriage
Her: first marriage
He said: "It was eight years ago, and I find it unbelievable that Meg continues publicly to rehash and rewrite the story of our relationship. Also, I find it regrettable that our son, Jack, has to be reminded in a public way of the turmoil and pain that every child feels in a divorce. I, myself, moved on years ago and am fortunate to have a happy, beautiful family." (To the Daily Mail in 2008)
She said: "'I am not a victim. I was there. I was in that marriage for a really long time. Some days you think, This is so crazy, and you are all intellectual about it. And other days, it's just really, really painful." (To the Daily Mail in 2008)
Reece Witherspoon and Ryan Philippe
Legally Blonde
star Witherspoon met Philippe at her 21st birthday, but the pair, who starred together in the 1999 film
Cruel Intentions
(they were engaged at the time), split after eight years together amid rumours that Phillippe had had an affair with actress Abbie Cornish.
Oscar-winner Witherspoon, who earned significantly more money than her ex-husband throughout rhe course of their marriage, asked the court to deny Philippe any spousal support. The settlement was $0.
Married: 1999
Divorced: 2007
It was his: first marriage
Her: first marriage
He said: "I think more of the problem was age. When we got together we were so young. I think it can create issues with two people in this industry because there's so much noise that goes along with it." (To US magazine in 2015)
She said: "I was so, so young, I learnt a lot though. It was an excellent opportunity for me to really find out what it means to be a partner and to be in a marriage and it's not anything that I thought it was." (To Elle Magazine in 2011)
Bruce Willis and Demi Moore
After 11 years of marriage and three children, Hollywood power couple Willis and Moore split in 2000. But to their credit, the pair have maintained an unusually friendly relationship: they still get on, and even go on holiday together. Then again, it sounds as if Moore was probably quite happy with the settlement: Willis allegedly paid her a sum of $90 million.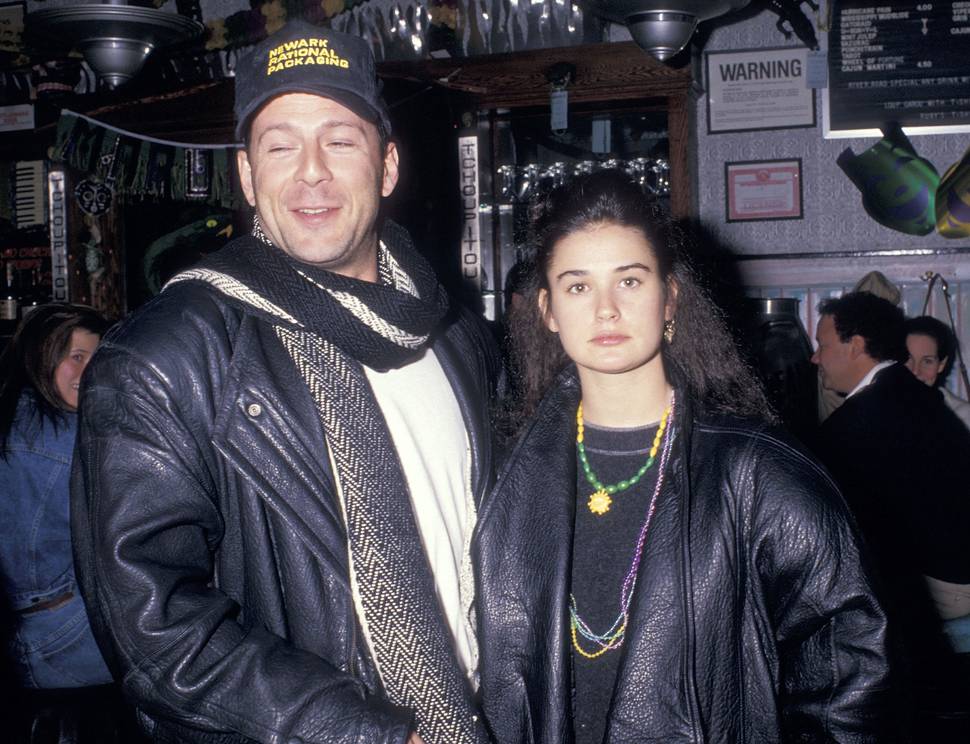 Married:
1987
Divorced: 2000
It was his: first marriage
Her: second marriage
He said: "I have to give Will Smith some of the credit because he helped me at a time when I was paralysed with despair. I felt I had failed as a father and a husband by not being able to make it work." (To the Daily Mail in 2007)
She said: "When their father and I decided to divorce it probably had the biggest impact on [daughter] Rumer." (To US Magazine in 2015)
James Cameron and Linda Hamilton
The couple announced their split two days after James Cameron cleaned out the Oscars with his blockbuster Titanic in 1997. The "King of the world" was ordered to pay his ex-wife $50 million as part of the divorce settlement.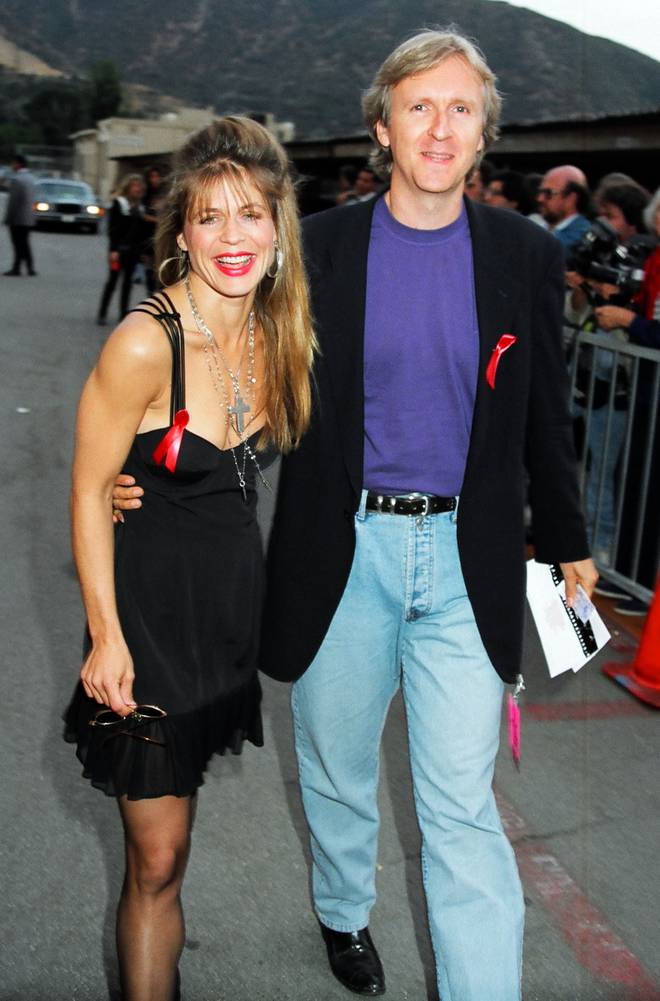 Married:
1997
Divorced: 1999
It was his: fourth marriage
Her: second marriage
He said: No comment.
She said: "It was terrible on every level. I wasn't ready, he wasn't ready. He was terribly insecure that I was going to ruin it for him somehow, which didn't make sense since I am an actress in my own right and had been in front of the camera. It was dreadful. Jimbo gave me a big diamond but our marriage was all of nine months, the ring meant nothing to me and I gave it away." (To The Lady in 2010)
Ben Affleck and Jennifer Garner
Hollywood super-couple Affleck and Garner announced their divorce on June 30 2015 - the day after their 10-year wedding anniversary. The split was tarnished by allegations that Affleck had cheated on his wife with the couple's nanny, Christine Ouzounian.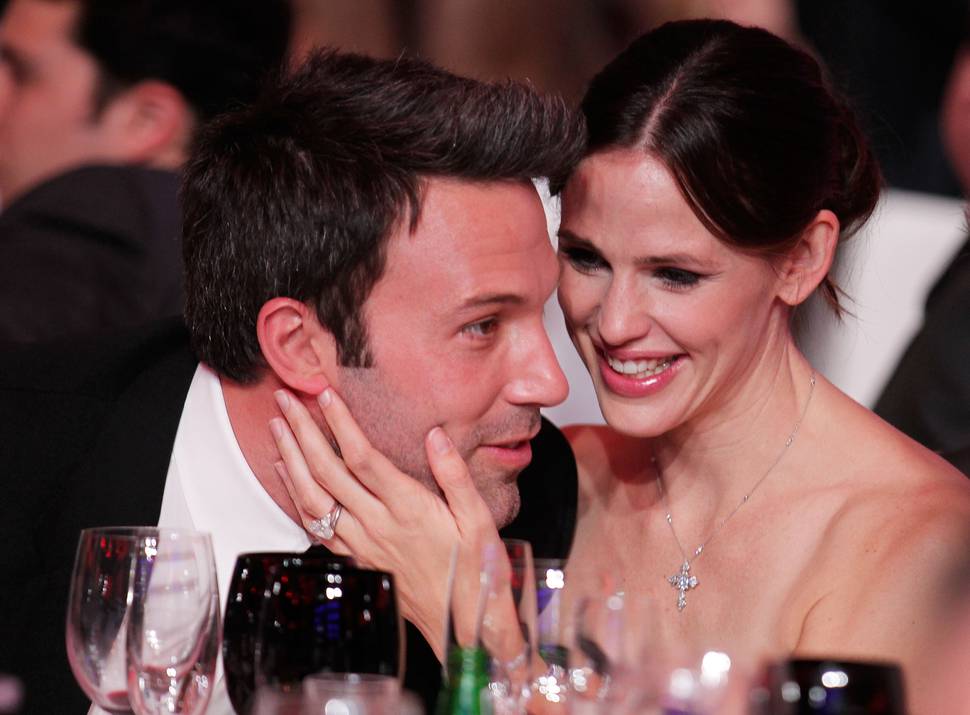 But Affleck and Garner, who have three children together, have both denied the claims - and have remained amicable after the divorce (even continuing to live together for a period).
Married: 2005
Divorced: 2015
It was his: first marriage
Her: second marriage
He said: "Jen's great. She's a great person. We're on great terms."
She said: "I didn't marry the big fat movie star; I married him. And I would go back and remake that decision. I ran down the beach to him, and I would again. You can't have these three babies and so much of what we had. He's the love of my life. What am I going to do about that? He's the most brilliant person in any room, the most charismatic, the most generous. He's just a complicated guy. I always say, 'When his sun shines on you, you feel it.' But when the sun is shining elsewhere, it's cold. He can cast quite a shadow." (To Vanity Fair in March 2016.)
Tom Cruise and Katie Holmes
Cruise and Holmes's whirlwind romance (who could forget the latter's cringeworthy sofa-jumping?) led to the pair becoming engaged just a few months after they started dating, in the spring of 2005.
Their divorce, six years later, was overshadowed by claims that Holmes was afraid that the couple's daughter, Suri, was being pulled into Cruise's scientology religion, and that the actress was desperate to escape the influence of the controversial Church.
Married: 2006
Divorced: 2012
It was his: third marriage
Her: first marriage
He said: In court in 2013, Cruise, who was pursuing a lawsuit against Bauer Media and IN Touch Magazine, was asked whether or not he agreed with the publication's allegation that Holmes had left him to protect their daughter from Scientology. He said: "You know, I, I find it very offensive. There is no need to protect my daughter from my religion." (Via Hollywood Life.)
She said: "I don't want that moment in my life [divorce and marriage] to define me, to be who I am. I don't want that to be what I'm known as. I was an actor before, an actor during and an actor now." (To People Magazine)

Brad Pitt and Jennifer Aniston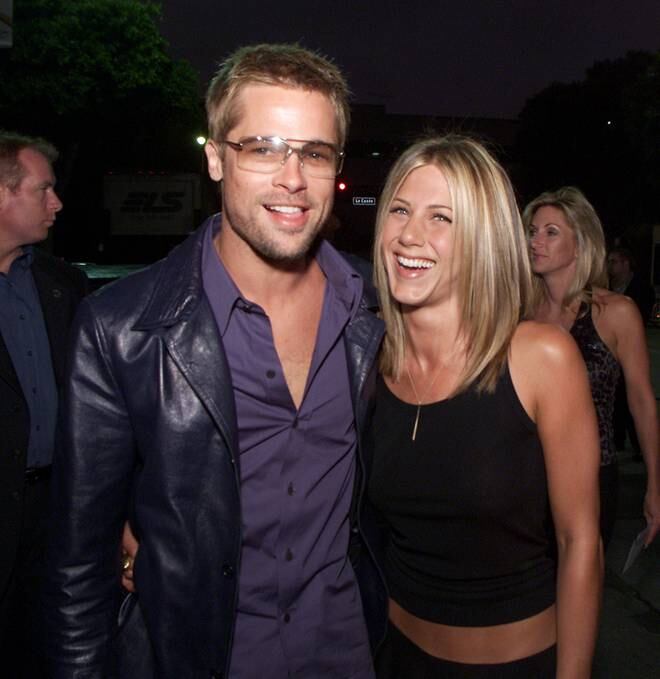 Brad and Jen seemed to be the perfect Hollywood power couple, until Brad infamously fell for Angelina Jolie on the set of Mr & Mrs Smith in 2004. (He has always claimed that no infidelity took place, and that he and Jolie didn't get together before he and Aniston separated.)
Married: 2000
Divorced: 2005
It was his: first marriage
Her: first marriage
He said: "I spent the '90s trying to hide out, trying to duck the full celebrity cacophony. I started to get sick of myself sitting on a couch, holding a joint, hiding out. It started feeling pathetic. It became very clear to me that I was intent on trying to find a movie about an interesting life, but I wasn't living an interesting life myself. I think that my marriage [to Aniston] had something to do with it. Trying to pretend the marriage was something that it wasn't." To Parade in 2011)
She said: "There's a sensitivity chip that's missing (from Brad)...He makes his choices. He can do - whatever. We're (about to be) divorced, and you can see why." (To Vanity Fair in 2005)
Demi Moore and Ashton Kutcher
Demi Moore and Ashton Kutcher's divorce took two years to finalise: the couple initially split in 2011 after allegations that Kutcher had cheated on his wife. In 2013, after two years of negotiations, a judge decreed that Kutcher would not have to pay Moore any spousal support (at the time she was worth an estimated $150 million).
But Kutcher, who in 2013 was the highest-paid actor on television, did eventually settle an undisclosed sum on his ex-wife, who was previously married to actor Bruce Willis.
"There had been lengthy negotiations between lawyers for both sides about the financial settlement - in particular, how much he owed her from their marriage," a source told Page Six, before alleging that the pair had been "fighting bitterly" over money.
Married: 2005
Divorced: 2013
It was his: first marriage
Her: third marriage
He said: "I've learned that there are a lot of things in your life that really benefit from being private. And relationships are one of them." (To Elle Magazine in 2013)
She said: "As a woman, a mother and a wife, there are certain values and vows that I hold sacred, and it is in this spirit that I have chosen to move forward with my life." (To the Associated Press)

Melissa Mathison and Harrison Ford
When E.T. screenwriter Melissa Mathison and Star Wars actor Ford divorced in 2004, Ford paid his ex-wife a cool $90 million (some sources claim it was a mere $85 million).
Crucially, the settlement also decreed that she was entitled to a percentage of royalties from some of the films that Ford made during their marriage, including Indiana Jones and Star Wars star's. Mathison, whose final screenplay was for the film The BFG, died of cancer in 2015, leaving a fortune of $22 million. She and Ford had two children together.
Married: 1983
Divorced: 2004
It was his: second marriage
Her: first marriage
He said: "[Our marriage] was just part of the continuum of the relationship... I don't know if I ever proposed to her."
Elizabeth Taylor and Richard Burton
Hollywood's stormiest couple weren't content with tying - and untying - the knot just once: "Liz and Dick" married and divorced twice, although their second marriage (every bit as turbulent as the first) was relatively shortlived. Burton would be married a total five times in his life (twice to Taylor); Taylor eight.
Married: 1964, married for second time in 1975
Divorced: in 1974, for second time in 1976
It was his: second and third marriage
Her: fifth and sixth marriage
He said:
"I might run from her for a thousand years and she is still my baby child. Our love is so furious that we burn each other out."
She said: "After Richard, the men in my life were just there to hold the coat, to open the door. All the men after Richard were really just company."